What kind of pest problem are you having? Select all that apply.
Pest Control in Tomball
Owning a home can be great, but pest infestations can complicate things. Pests can introduce unwanted health risks into your home, and just be an overall nuisance to your life. Take action by contacting your pest control company in Tomball, and rid yourself of pest-related worry. Here at Bill Clark Pest Control, we'll keep you safe from ants, spiders, roaches, silverfish, and more
Here at Bill Clark Pest Control, our skilled exterminators will keep your home free from:
Ants

Roaches

Spiders

Scorpions

Centipedes 

Millipedes 

Silverfish

Earwigs

And many others!
Learn About Our 30 Day Warranty 
We want to ensure you that we've got your back. With a 30-day warranty that covers complimentary retreatments, you will be protected if pests return. Our focus is on making sure you are satisfied every single time. Bill Clark offers pest control in Conroe and its surrounding areas that serves you well past your initial appointment because we are driven by results.
Image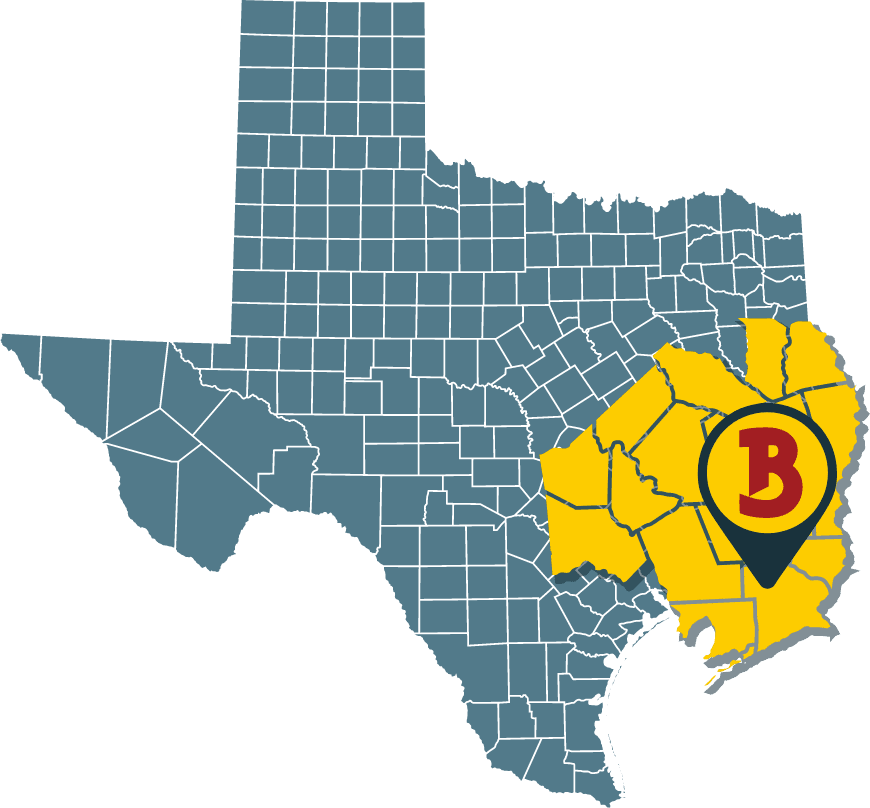 Bed Bug Treatment in Tomball
Termites are serious business and even a small infestation can have devastating consequences to your home if left untreated. Nationwide, these tiny wood destroying insects are responsible for more than $5 billion worth of damage each year, which should put their capacity for damage in proper perspective. Needless to say, you don't want something like that in your home. Fortunately, our termite treatment in Hemphill will swiftly resolve any infestation and even prevent them from coming back! Sign up today to receive:
A free in-home inspection

to determine the extent of your termite infestation.

Available ongoing maintenance or a one-time spot treatment

according to your needs.

Industry-leading products

like the Sentricon Termite Colony Elimination System and Termidor liquid treatments.

Renewable termite warranties

to protect you from damage-associated costs for the life of the plan. 

And much more!
Save with Our One-time Service
If all you need is a quick spot treatment for areas with minimal damage, we want to offer you 10% off of our one-time services. Whether your termite infestation is simple or more complex, consider us as your pest control company in Tomball. 
Rodent Control in Tomball
Whether your issue is with rats, mice, or other rodents, we've got the tools to make sure we can handle it all. But worry not, because we have the experience to handle anything thrown at us. It is important to call a professional when experiencing a rodent or mice problem. Rodents can cause damage to your home and be a safety hazard to your family. 
Bill Clark rodent control includes:
A

complimentary inspection,

conducted by one of our expert exterminators.

A

custom treatment plan

based on your needs.

Long-term results

to keep you rodent-free.

If mice or rats strike again within 30 days, you'll receive a

FREE retreatment.
We are Proud of 65+ Years of Local Experience
Our top priority is always you, and your results from our services. We have over 65 years of experience and are proud to have served our communities across Southeast Texas. Over our many years in business, we have developed and implemented the best quality methods to give our customers the best results possible. When you work with Bill Clark Pest Control, you can rest assured knowing that our Conroe exterminators will do what it takes to get the job done right. 
Mosquito Control in Tomball
We may not be the biggest fans of the humid weather here in Texas, but mosquitoes thrive in this environment. You don't have to say goodbye to your outdoor space forever when you have our mosquito control services. 
To get rid of pests, we will:
 

Conduct a

comprehensive inspection

of your yard where we will address the issue at hand.

Create a

unique treatment plan,

customized to your needs.

Give you the option of

recurring or one-time treatment plans

.

Offer you

FREE retreatments

within 30 days if mosquitos revisit.

Be there when you need us with our

24/7 phone service.

 
Experience the Best Service in Texas with Bill Clark Pest Control
Because pest infestations are unpredictable, we are available to you whenever disaster strikes with our 24/7 phone lines. Additionally, we back our services with a 100% satisfaction guarantee. That way you know you're getting nothing but top-quality service from our exterminators. Team up with the best pest control company in Tomball and we'll have your home free of pests in no time.
Termite Control in Tomball
Termites are known for causing extensive damage to your home and costing you thousands of dollars in the process. If you've noticed warped floorboards, mud tubes, piles of insect wings, or small fecal droppings, you may benefit from a termite inspection in Tomball.
Our termite removal services can offer you peace of mind, knowing that you have one less worry. We'll ensure you're covered at all hours with the support of our 24/7 phone lines, where you'll have access to emergency services the moment a problem arises. 
Our professional termite exterminators in Tomball can guarantee you:
 

A

FREE assessment

to confront the extent of your home's termite-related damages.

 

Consistent,

ongoing maintenance

to protect your home.

100% satisfaction

with our 30-day warranty.

And more!