Image

65+ Years of
Outstanding Local Service
Whenever your home or business is victimized by unwanted pests, you can't afford to settle for anything but the very best. So when you need pest control that you can trust, look no further than the local experts with more than 65 years of experience.
What kind of pest problem are you having? Select all that apply.
Pest Control in the Beaumont Area
Our region's warm, humid climate makes it an ideal home for a wide variety of pests. You're dealing with bugs local to your area, so why not look to a company that has called Southeast Texas home since 1957? We offer a diverse lineup of pest services that are tailor-made to give you the help you need no matter what pest you're dealing with.
Multiple Ways for you to Save
A pest-free home or business shouldn't be out of anyone's reach. Everyone deserves the dignity that comes with living and working without unwanted bugs, and our ever-evolving slate of coupons, discounts, and special offers will help you do just that!
Pest Warranties for Maximum Peace of Mind
Household pests aren't known to be cooperative. But if they try to come right back once we leave, we've got you covered! Each of our plans includes a comprehensive pest warranty to help keep your home pest-free for the long haul.
Image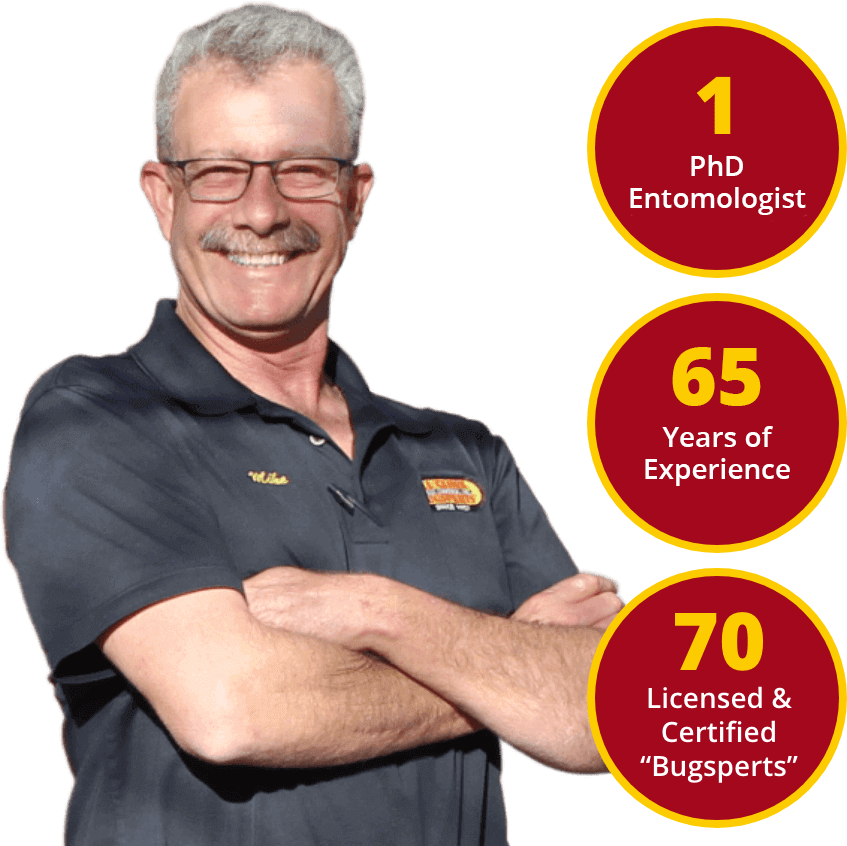 Read Our Online Reviews
Troy M. was extremely professional and on time; he showed great respect for our home. Troy M. provided after care tips on how to reduce spiders from being attracted to our home. I highly recommend him and will be requesting him on each quarterly visit. Thank You Troy M. for your outstanding professionalism and customer service!
Always get me taken care of... no matter what the problem! Definitely recommend the quarterly service....Goodbye BUGS!
Locally Owned and Operated in the Beaumont Area
With more than 65 years of local experience and generations of satisfied customers, we're the area's top-rated and most-trusted choice when it comes to residential and commercial pest control. We're looking forward to showing you why!
Image