What kind of pest problem are you having? Select all that apply.
Pest Control In Anahuac, TX
If you live in Anahuac, "The Alligator Capital of Texas," then you know that the warm weather, marshlands, and other bodies of water in and around the city are not only ideal habitats for wildlife -- they're also attractive to common household pests. To protect your home or business from infestation and invasion, the pest control experts at Bill Clark Pest Control offer effective residential and commercial services. 
Our pest control services take care of pests such as:
Ants 
Spiders
Roaches
Termites
Bed bugs
Mosquitoes
And more!
Customized Pest Control Treatments
To keep pests out of your home all year long and protect your family from their presence, contact the professionals at Bill Clark Pest Control. We offer a range of pest control solutions tailored to fit any budget, whether you need a one-time-only service or quarterly protection plans. Our experts are here to ensure you are free of insects and rodents so that you can enjoy your home worry-free. Get in touch today to learn more about our home pest control packages.
Image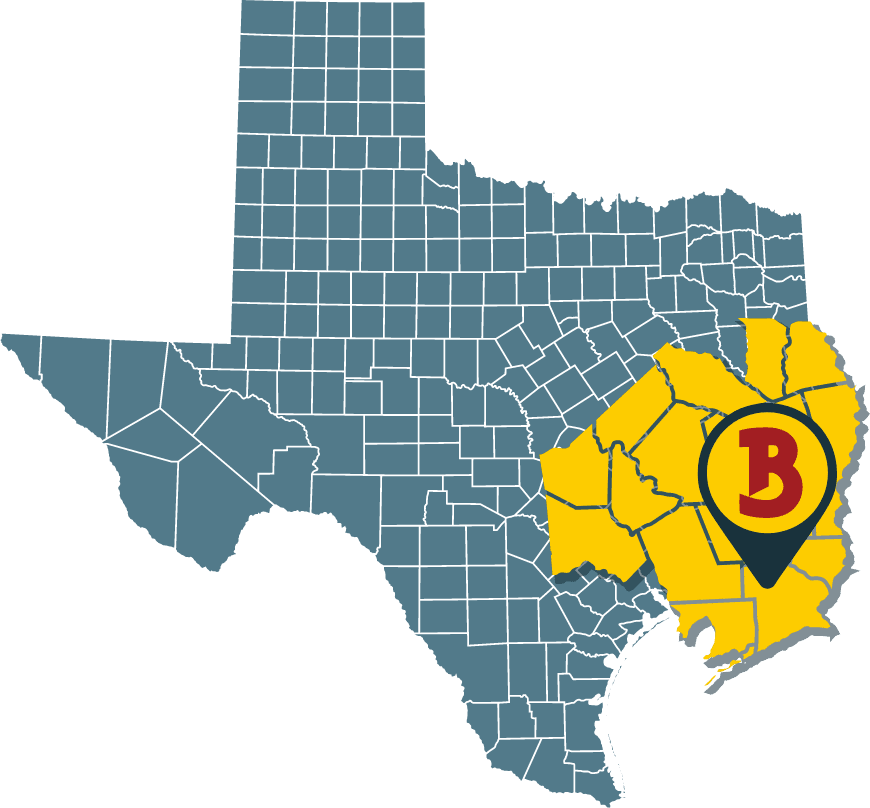 Mosquito Control in Anahauc
Mosquitoes bite, leave behind unsightly red itchy welts, and can spread a variety of dangerous diseases to people, as well as parasites (canine heartworm) to our pets. They live and breed in large numbers on our properties and make it a task to enjoy our backyards. To help you minimize your exposure to mosquitoes, we want to offer three helpful tips:
Mosquitoes lay their eggs in areas of standing water. Eliminate standing water from your property.

Remove overgrown vegetation, prune trees, and cut the grass on your property to limit their hiding and resting spots.

Mosquitoes are weak fliers. Utilize outdoor fans around decks, porches, and other sitting areas to help keep them away.
The best way to minimize mosquito exposure is to implement a professional mosquito reduction service. At Bill Clark Pest Control, we can provide the mosquito control services needed to limit their numbers throughout the entire active season, or before hosting an outdoor event. Call us today to begin enjoying your backyard without hordes of mosquitoes ruining the fun!
Commercial Pest Control In Anahuac
Running a successful business is a tough job made even tougher when pests like insects and rodents are always trying to invade your facility. Keeping pests out of your business is one of the best things you can do to retain customers and keep employees happy. The experts at Bill Clark Pest Control want to help you maintain a pest-free property. Our commercial pest control services are effective, discreet, and budget-friendly. After an inspector comes out to your facility and performs an interior and exterior evaluation, we will develop a custom pest management plan that provides a long-term pest control solution. To learn more about the benefits of partnering with Bill Clark Pest Control to maintain a pest-free facility, call us today.
Bed Bug Treatment In Anahuac
Bed bugs are prolific pests that are found living across Texas. They love being near people, which is their favorite food source—and Texas has a lot of people! Be aware of your surroundings, especially in public places, if you want to avoid these apples seed-shaped insects. It is also important to keep your personal belongings away from others and keep your bags, purses, and coats up off of the ground in public places. Additionally, it is a good idea to avoid purchasing used furniture, mattresses, and box springs for use in your home.
Get Rid of Bed Bugs in Your Home
Since bed bugs are abundant breeders and found wherever there are people, it is nearly impossible to avoid them altogether. If they are ever accidentally introduced into your home, contact Bill Clark Pest Control. We will provide the fast action and effective services needed to completely eradicate the infestation, allowing you and your family to sleep soundly once again. To learn more about our bed bug control services or to schedule an inspection of your home, give us a call today.
Rodent Control in Anahuac
When rodents enter your home, they tend to show no mercy. They can spread diseases that put your health at risk and wreak havoc on your home. If you think you might have a rodent infestation, it's time to contact the professionals. The rodent control experts at Bill Clark Pest Control have the tools and determination to make sure they leave for good. Whether it's rats or mice, we'll take control of the situation. When our rodent exterminators visit, they will: 
Conduct an all-inclusive inspection

of your entire home.

Create a unique treatment plan

that fits your specific needs.

Make sure you're covered with ongoing maintenance visits

to prevent infestations in the future.

Use products that are safe for the whole family. 

Ensure your complete satisfaction. 
Get started today with a FREE inspection
The Bill Clark Experience
When we treat your home, you can count on us to pay close attention to detail, and give you top-notch customer service while we're at it. Not only will we eradicate pests from your life, but we'll be sure to educate you on your situation so that you're in the know. When you invest in our services, our rodent exterminators will make you first priority. That's the kind of service you get when you put your faith in Bill Clark Pest Control!
Termite Treatment in Anahuac
By nature, termites stay under the radar and are difficult to discover until they have caused significant damage to your home, including structural issues. Whether you have an existing termite infestation or just want to be proactive in protecting your home, Bill Clark Pest Control is a professional termite treatment and control company that has been in business for 65+ years. We use only the best products in the industry and offer a 100% satisfaction guarantee!
When you rely on our experienced termite exterminators in Anahuac, you will receive:
A free comprehensive termite inspection to determine the severity of any infestation that may be present.

Access to termite removal and control technologies, such as the Sentricon Termite Colony Elimination System and Termidor liquid treatments, allows us to use the best product for your situation.

Customized treatment plans for existing infestations.

Preventative treatment options to protect your home by keeping termites away.

Recurring visits for ongoing monitoring and maintenance to get rid of termites for good.

Renewable termite warranties customized to your needs.

And more!