What kind of pest problem are you having? Select all that apply.
Pest Control in Beaumont, TX
Beaumont, Texas is located on the Louisiana border and offers the best of what both states have to offer including crawfish and cows! This vibrant city also offers a close-knit community, exceptional neighborhoods, and plentiful outdoor recreational opportunities. To protect your Beaumont home or business from the many pests that live throughout Southeast Texas, turn to the local pest control experts at Bill Clark Pest Control. Since 1957 we have been providing the services people have come to count on to keep insects and rodents out of their residential or commercial properties. To learn more about our top-of-the-line pest control services, give us a call today.
Get Rid of Pests Around Your Home
Protect your Beaumont home from a variety of pests with the help of a pest control company that has over 65 years of pest control experience. Ants, roaches, spiders, earwigs, bed bugs, mosquitoes, rodents, and many other pests are no match for the knowledgeable experts at Bill Clark Pest Control.
We offer customers different levels of residential pest control to make sure all homeowner's pest control needs are met. From basic pest control to specialty services, we can help you maintain a pest-free home throughout the entire year.
Image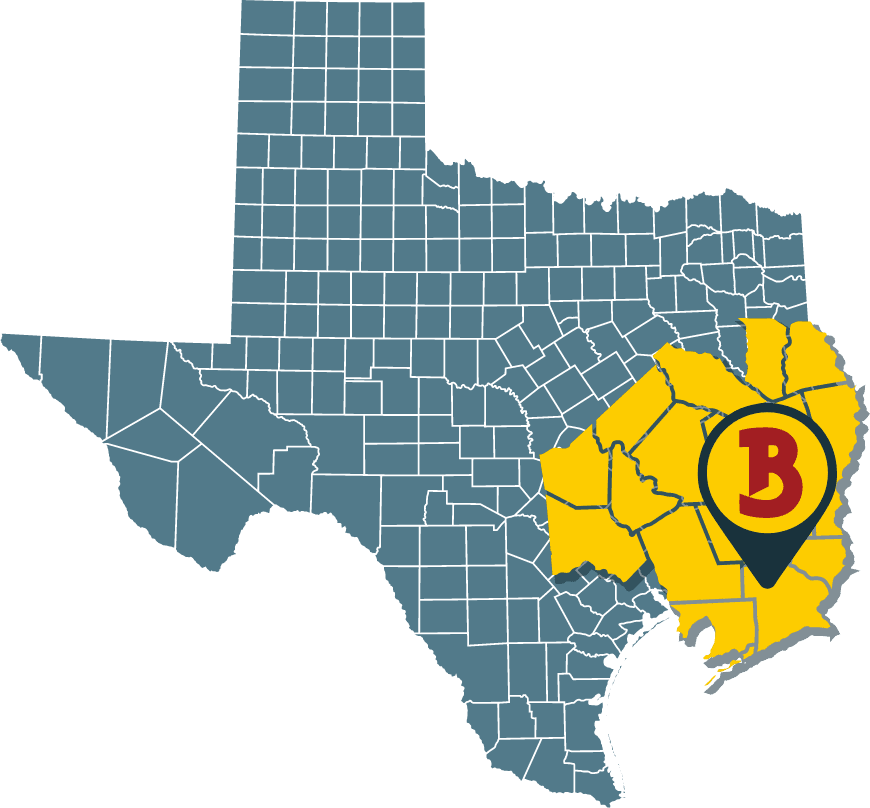 Mosquito Control In Beaumont
Unfortunately, Southeast Texas is a haven for mosquitoes. Its many waterways and hot humid weather provide the perfect environment for mosquitoes to breed and thrive. To help minimize your exposure to these biting, disease-spreading pests, we offer the following tips:
Mosquitoes are weak fliers. Place outdoor fans around decks, porches, and similar outdoor spots.
Know when mosquitoes are most active, dawn and dusk.
Wear an insect repellent when spending time outdoors; repellents containing DEET are effective at deterring mosquitoes.
Make sure that screens are in all windows and doors.
Eliminate areas of standing water from your property as they can be used as breeding sites for mosquitoes.
Get rid of mosquito hiding spots on your property; keep your grass cut short and remove areas of overgrown vegetation.
At Bill Clark Pest Control, we offer several different mosquito control options. Discover today how we can work together to reduce your property's mosquito populations.
Commercial Pest Control In Beaumont
Don't let pests take over your business and damage its reputation and standing within the Beaumont community. The best way to solve any current pest issues you may be experiencing and prevent future pest problems from occurring is to put into place a commercial pest control plan. At Bill Clark Pest Control, we have developed effective pest control services that target pests that are specific to our area.
We offer our services to a variety of industries and businesses. We know that each business we serve has its own unique pest control needs, which is why we customize our services. To learn more about our commercial and industrial pest control options, reach out to the "Bugsperts" at Bill Clark Pest Control today!
Termite Control in Beaumont
Help to protect your Beaumont property from the large variety of wood-eating termites that live in our area by doing the following around your property and home.
Remove fallen trees, tree stumps, and other piles of organic debris from your property.
Maintain downspouts and gutters to direct water away from the outside of your home.
Keep mulch at least 15 inches from your foundation.
Repair loose or missing roof shingles.
Seal cracks and crevices in your foundation.
Replace weather stripping around doors and repair loose mortar around your basement foundation.
Make sure that your basement and crawl spaces are well ventilated.
Install dehumidifiers in the basement.
Fix leaky pipes or fixtures and remove water-damaged wood from your home.
To begin protecting your home from wood-eating termites, turn to the termite control experts at Bill Clark Pest Control. We offer a variety of effective termite control solutions to rid your property of damaging termites and prevent their return! To learn more, reach out to us today!