What kind of pest problem are you having? Select all that apply.
Pest Control in Orange
Orange, a Texas city, is located on the west bank of the Sabine River. This charming community is rich in history, full of beautiful scenery, and filled with friendly people. To protect your Orange home or business from the pests that live throughout Southeast, Texas, turn to the local professionals at Bill Clark "Bugsperts". With almost 60 years of experience in the industry, we offer the commercial and residential pest control programs needed to solve even the toughest pest problems. To learn more about how we can work together to help you maintain a pest-free property, give Bill Clark "Bugsperts" a call today!
Get the Best Pest Control in Orange
Listed below are some of the many reasons why putting into place a residential pest control program is important to the health and safety of your home and family.
Termites alone cost property owners in the United States over $5 billion each year.

Pests carry and transmit a wide variety of diseases and bacteria that can make people very ill.

Pests, especially rodents and roaches, carry allergens and can trigger serious allergy and asthma attacks.

Rodents, carpenter ants, and other pests can cause serious structural damage to a home.

Pests contaminate food sources.
To protect your Orange home from a wide variety of pests, Bill Clark "Bugsperts" offers different levels of residential pest control in Beaumont and its surrounding cities. We make sure your specific pest control needs are met. From basic pest control to specialty services, we can keep pests out of your home and away from your family! Give us a call today to learn more.
Image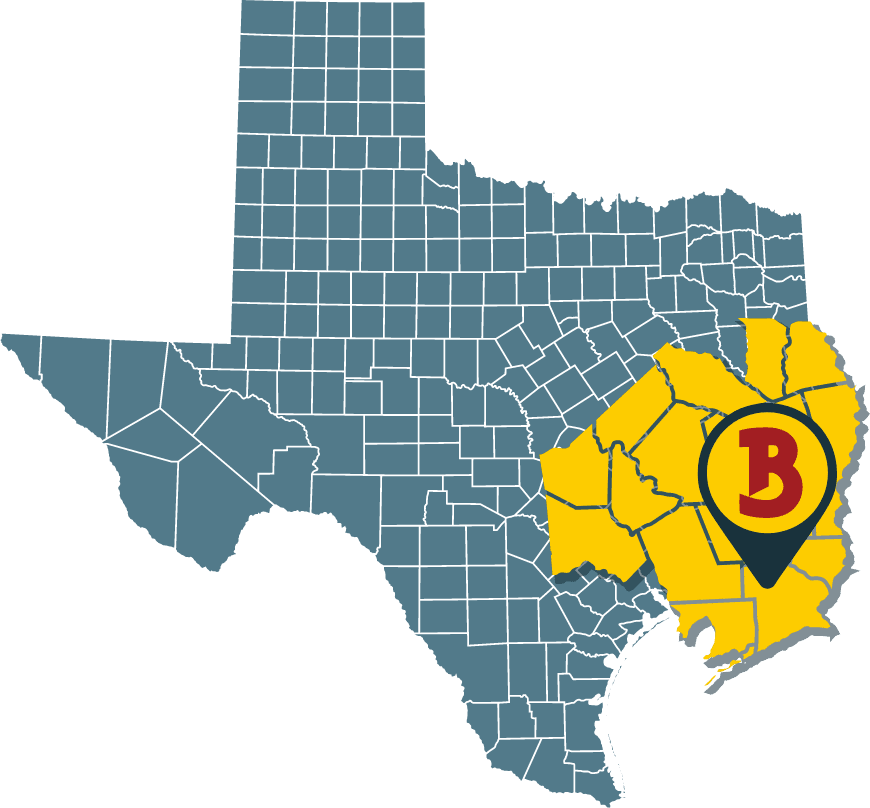 Mosquito Control in Orange
As sure as the rising of the sun, is the fact that mosquitoes love living in Southeast Texas. The hot humid weather and many bodies of water, unfortunately, make Orange the perfect hangout for mosquitoes. Mosquitoes live and breed outside making controlling their populations a tricky task. To minimize your exposure to these biting, disease-spreading pests, we suggest the following:
Eliminate standing water (breeding sites) from your property.
Eliminate mosquito hiding spots: tall grasses and overgrown vegetation.
Place outdoor fans around decks, porches, and similar outdoor spots. They work very effectively to keep these weak flyers at bay.
Wear insect repellent when spending time outdoors.
Make sure that screens are in windows and doors.
Put into place a professional mosquito-reduction service.
At Bill Clark "Bugsperts", we offer several different mosquito control options to meet your family's and property's unique needs. Discover today how we can work together to reduce mosquito populations and allow you to enjoy your family's outdoor spaces freely!
Commercial Pest Control in Orange
Bill Clark "Bugsperts" has been protecting businesses from pests since 1957. We provide customized services that can meet the unique needs of your Orange commercial property. Our effective commercial pest control services target pests that are specific to Southeast Texas. Our highly trained professionals protect commercial properties from pests by providing thorough inspections, effective treatments, and regular follow-up treatments. Examples of some of the many commercial pest control services we offer include:
Roach control
Mosquito control
Industrial bird control
Fire ant control
Stored product pest control
To learn more about any of our industry-leading commercial and industrial pest control options, call Bill Clark "Bugsperts" today!
Termite Treatment in Orange
Termites in our areas spend almost their entire lives nesting and traveling underground and tunneling through and feeding on the inside of wood and wooden structures. The low profile that they maintain makes them a particularly difficult pest to identify. But protecting your home from termites is important because, over time, they can create significant damage to your home. Termites typically feed on a home's structural wood, causing floors to sag, ceilings to droop, doors and windows to no longer work properly, and other structural abnormalities to occur.
Protect Your Biggest Investment
To protect what is probably your biggest investment (your home) from termites, partner with Bill Clark "Bugsperts". We have the inspection, control, and protection services needed to completely eliminate termites and stop their return. Call us today to learn more about our variety of exceptional termite control options!
Rodent Control in Orange
Because rats and mice are nocturnal creatures, you often first see them in the middle of the night. If that's the case, you can immediately reach someone at Bill Clark Pest Control on our 24-hour phone lines. Our rodent control exterminators want to help you get these destructive, dirty, and disease-ridden critters out of your home as soon as possible!
When our rodent control experts in Orange come to your home, you can expect:
A comprehensive free home inspection to discover the extent of the infestation.

A customized treatment plan tailored for your home.

The availability of exclusion services to close up entry points.

One-time, monthly, or quarterly rodent control service options.

Free retreatment if the mice or rats return within 30 days.
Bed Bug Treatment in Orange
If you're afraid of bed bugs biting, there is no way you are going to sleep soundly. When these tiny, apple seed-sized parasites hitch their way into your home, treatment from a bed bug control company such as Bill Clark Pest Control is the most reliable and effective removal method. We will quickly banish your bed bug infestation and allow you to return to sweet and peaceful dreams.
When you trust Bill Clark "Bugperts" for bed bug removal and treatment in Orange, you can expect:
A comprehensive bed bug inspection

to determine where these pesky critters are hiding.

A customized treatment plan

based on what we find.

Use of

bed bug monitors and mattress covers

as needed.

Follow-up treatments

within 14 days to make sure our bed bug exterminators got them all.

A 30-day bed bug warranty including retreatment for free

if they return in that timeframe.

And more!