Pest Control in Magnolia
As a homeowner, you will likely encounter a pest infestation or two. When that time comes, you'll need the help of the best exterminators in the business. We're confident we provide the best pest services in Magnolia, and we want to be your go-to when an issue arises. 
Our exterminators can keep you safe from: 
Ants

Roaches

Spiders

Scorpions

Centipedes and Millipedes

Silverfish

Earwigs

And many others
Special Offers With You In Mind
When you choose Bill Clark Pest Control, you can expect a free inspection to accompany every service we offer. Depending on your home's specific needs, you might find yourself signing up for our recurring packages, where you'll have the potential to save up to $100 on your plan. Maybe you're in need of a one-time treatment to clean up smaller infestations. If this is the case, we'll make sure you can take advantage of our 10% discount. 
You Are Our Mission
At Bill Clark Pest Control, our mission is you, your home, and your pets. Our exterminators in Conroe and its surrounding area thrive on providing unmatched service and protecting you for the long haul. We operate with our core values in mind: integrity, respect, teamwork, commitment, and quality. We have a team of 70 expertly trained professionals who have a world of knowledge to serve you efficiently, and with passion. 
We know you'll experience unparalleled service here at the best pest control company in the area, so what are you waiting for? 
Image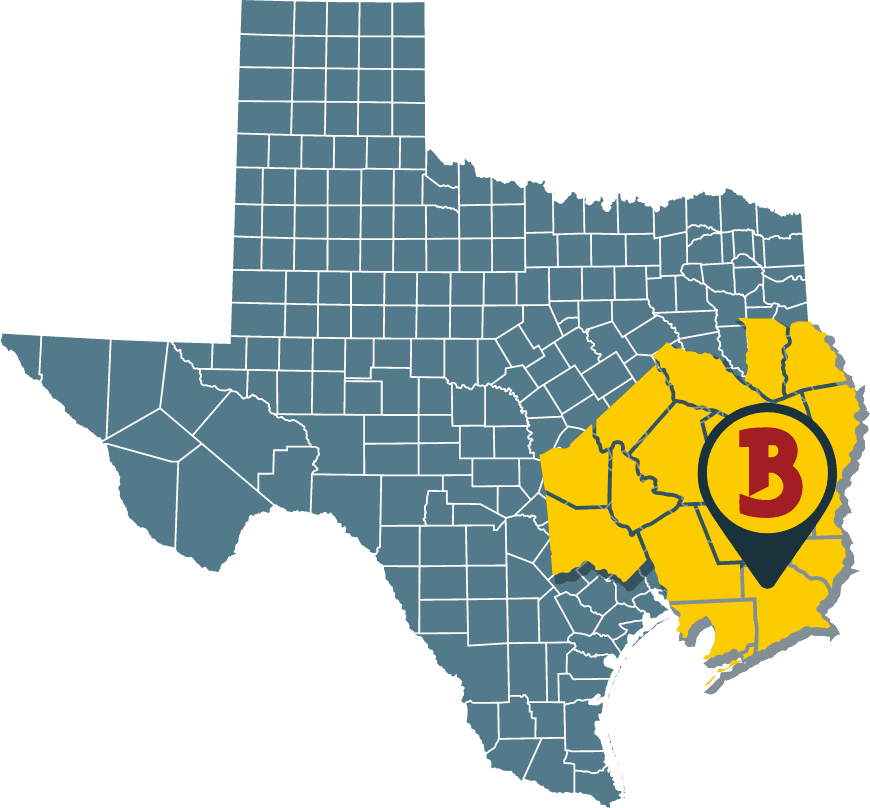 Termite Treatment in Magnolia
Termites can be one of the most irritating infestations a home can experience. Though they won't bite or spread disease, they can cause thousands of dollars worth of damage to your home. Termites have the ability to eat through the wood in your home rapidly, severely impacting the stability of your home. Teaming up with a termite exterminator in Magnolia is the first step to protecting your home, and ensuring you don't fall victim to these pests.
Here's what you can expect from our termite removal in Magnolia: 
A complimentary

termite inspection

to evaluate the extent of your home's damage. 

Regular maintenance visits

to keep your home free of termites.

10% off one-time services

for smaller infestations.

Top-of-the-line

termite control

technology,

including our Termidor liquid treatments, and Sentricon Termite Colony Elimination System.

Up to $100 off

when you sign up for our

recurring treatment plan.
When you partner with Bill Clark Pest Control, you sign up for commitment, integrity, a new quality of life, and a passion for what we do. Sign up for a service today by getting a FREE quote!
Rodent Control in Magnolia
If you've heard scratching in the walls, found droppings inside your home, or noticed gnaw marks on food packaging, it's likely that you have a rodent infestation. Rats and mice are clever critters that can easily evade capture, making rodent removal a difficult task. Luckily, you don't have to do it all alone! We offer rodent control in Magnolia that's personalized to your home's unique needs and layout to ensure you see results as soon as possible.
When you partner with our rodent control experts in Magnolia, we will:
Inspect your home to look for entry points, nesting areas, and damage.

Use family-friendly products to safely remove rodents.

Give you our 30-day satisfaction guarantee, which includes free re-treatments.

Follow-up with exclusion repairs as needed to prevent future infestations.