What kind of pest problem are you having? Select all that apply.
Pest Control in The Woodlands, TX
Owning your home is a dream come true and the realization of a lifetime's worth of hard work. So when unwanted pests invite themselves indoors, we understand if you take it personally. Choose a pest control company that takes infestations as seriously as you do and keep your house free of:
Ants

Roaches

Spiders

Scorpions

Centipedes and Millipedes 

Silverfish

Earwigs

And many, many more! 
Count on our 65+ Years of Local Experience 
Here at Bill Clark Pest Control, we've been in business since 1957. As a result of our more than 65 years of providing pest control in Conroe and its surrounding areas, we'll bring the kind of knowledge and skills that only years of hands-on experience can yield to your home every time. Why put your trust in a team that can't say the same thing? Instead of rolling the dice on an unknown, hire us for your pest control in The Woodlands. 
Our pest control services in The Woodlands include:
A thorough interior and exterior home inspection

from a local pest exterminator. 

Family-friendly and industry-leading

pest control products. 

Personalized treatment plans

that we'll design around your specific needs.

Available

recurring services or one-time treatments,

depending on what you prefer

.

24 hour in-person emergency phone lines

to get you the help you need at all hours of the day.  

And more!
Image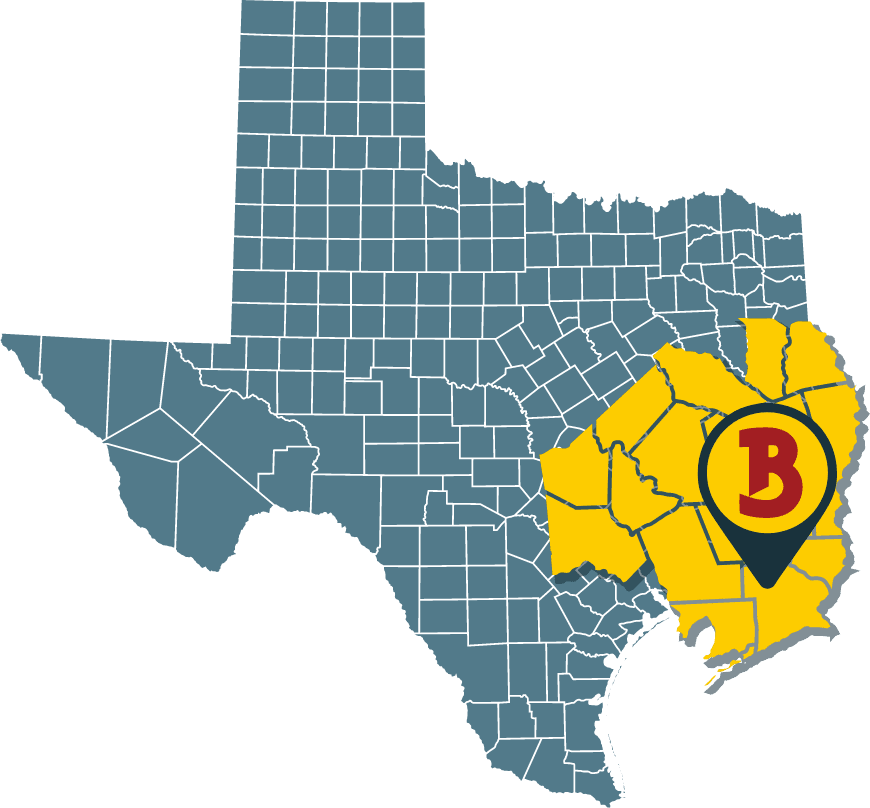 Termite Treatment in The Woodlands
There are plenty of troublesome pests in The Woodlands but only one quite literally eats your home. Guilty of causing more than $5 billion worth of home damages nationwide every year, termites are a uniquely destructive insect which can cause serious problems in your home. Staying one step ahead of termites is just as important as getting rid of them quickly which is exactly what we can do for you at Bill Clark Pest Control. In order to provide you with the relief you need, our termite treatment in The Woodlands includes: 
A free inspection

to evaluate the extent of the termite population and damage in your home.  

Your choice of a

recurring service and monitoring plan or a one-time treatment

.

Top-of-the-line, innovative, and effective termite control technologies

including the Sentricon Termite Colony Elimination System.

A renewable termite warranty

to protect you from damage related costs and future infestations. 

And much more!
Bed Bug Treatment in The Woodlands
Bed bug infestations have the reputation of being extremely difficult to deal with. While they're certainly not a pleasant experience, if you have the right team on your side, you can get rid of them in a hurry. At Bill Clark Pest Control, our bed bug treatment in The Woodlands is designed to resolve even severe bed bug infestations quickly and prevent them from coming back. 
Reliable Bed Bug Control You Can Trust
Between our thorough preparation assistance service, bed bug monitoring systems, and careful follow up inspections, you can rest assured that you're in the very best of hands. Take back your restful sleep tonight and sign up for The Woodlands most reliable bed bug treatment service!
Rodent Control in The Woodlands
Have you heard faint scuttling noises in and around your kitchen? Are your pests acting funny with no obvious explanation or has food mysteriously gone missing? If so, chances are good that you're dealing with a mouse or rat infestation. Rodents are clever, curious, and capable of causing real havoc in your home, including:
Electrical fires and other structural damage.

Exposing loved ones to diseases like Hantavirus, Typhus, and Bubonic Plague.

Bringing unwanted parasites indoors such as fleas, ticks, and worms.

Causing injuries to your pets.

Inflicting painful and easily-infected bites and scratches. 

Contaminating food.

And many more!
Mosquito Control in The Woodlands
Perhaps the best known yard pest around, mosquitoes' reputation for causing irritation is second to none. While instances of them are rare in the United States, mosquito-borne diseases should never be overlooked.  
We'll Do the Job Right - Guaranteed
Everyone deserves to live in a clean, safe, and peaceful home without unwanted pests. Still though, stopping them from coming in altogether is easier said than done and that's precisely why you need a pest control company that you can trust. At Bill Clark Pest Control, we underwrite our service with a 100% satisfaction guarantee, so you can rest assured that we're the team to call whenever you need service you can rely on.