What kind of pest problem are you having? Select all that apply.
Pest Control in Hemphill
At some point or another, it's overwhelmingly likely that pests will sneak into your home. Unpleasant as that may be, it will pay to be prepared and to have the very best pest control in Hemphill on your side. Here at Bill Clark Pest Control, our skilled exterminators will keep your home free from:
Ants

Roaches

Spiders

Scorpions

Centipedes 

Millipedes 

Silverfish

Earwigs

And many others!
Experienced Exterminators You Can Depend On
Experience counts for quite a lot when it comes to ridding your home of pests and at Bill Clark Pest Control, we bring more than 65 years worth into your home. Since being founded in 1957, we've boasted a team of highly-trained, dedicated, and passionate exterminators who can protect your home from a wide variety of household pests. So give us a call today to schedule your free inspection and you'll receive:
Available interior and exterior home treatments

from qualified professionals.

Cutting-edge pest control products and technologies

to give you the results you deserve.

Recurring services or one-time treatments

, depending on your needs and preferences.

An included 30 day warranty

with free retreatments if pests return. 

Available quarterly treatments

with included fire ant control.
Image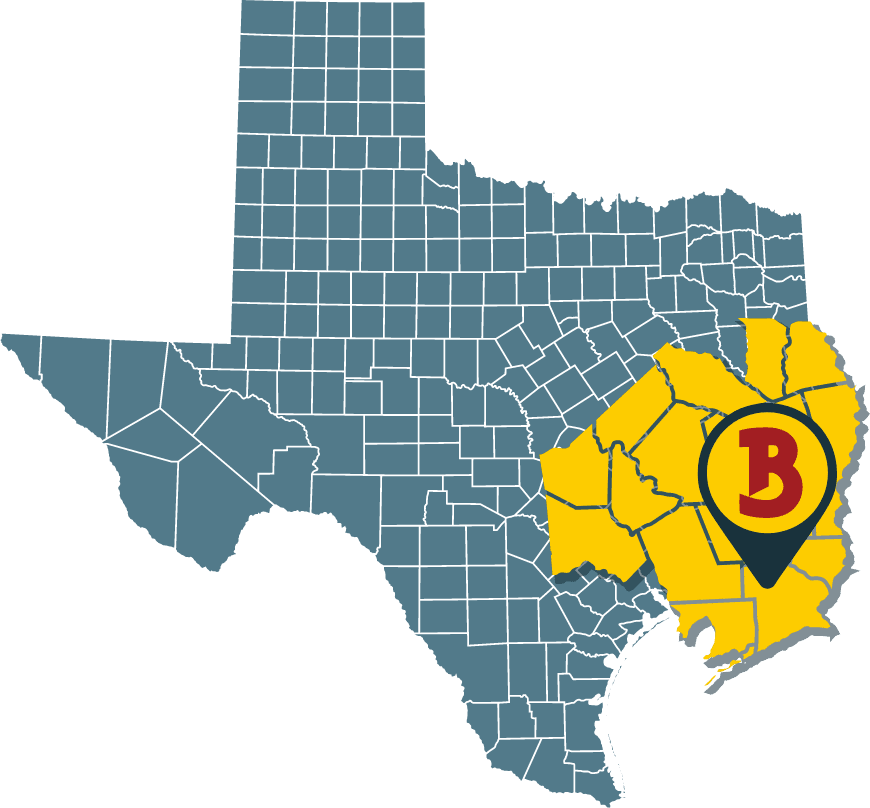 Termite Treatment in Hemphill
Termites are serious business and even a small infestation can have devastating consequences to your home if left untreated. Nationwide, these tiny wood destroying insects are responsible for more than $5 billion worth of damage each year, which should put their capacity for damage in proper perspective. Needless to say, you don't want something like that in your home. Fortunately, our termite treatment in Hemphill will swiftly resolve any infestation and even prevent them from coming back! Sign up today to receive:
A free in-home inspection

to determine the extent of your termite infestation.

Available ongoing maintenance or a one-time spot treatment

according to your needs.

Industry-leading products

like the Sentricon Termite Colony Elimination System and Termidor liquid treatments.

Renewable termite warranties

to protect you from damage-associated costs for the life of the plan. 

And much more!
Bed Bug Treatment in Hemphill
When all you want to do is lay down and get some rest, anything that interferes has got to be dealt with. Bed bugs, as their name would suggest, are experts when it comes to disrupting sleep. These legendarily stubborn parasitic pests turn your most peaceful places into waking nightmares, making anything short of the very best bed bug treatment in Hemphill ineffective. But when you partner with us, you can expect:
Identification of all affected rooms

in your home.

Full assistance

with treatment preparations.

Installation of

mattress covers and bed bug monitors

if you need them.

Follow up inspections within 14 days

of our initial service to make sure that bed bugs aren't coming back.

And lots more!
Rodent Control in Hemphill
In more than 65 years of local service, we've never encountered a household pest more troublesome than mice and rats. These intelligent pests are attracted to trash and easily accessible food which can be found in just about any home in the country, making them a common, yet serious threat to your loved ones' safety. Left alone, mice and rats can expose your family to numerous hazards, including:
Diseases like Hantavirus, Typhus, Salmonella, and Bubonic Plague.

Electrical fires.

Structural damage in the home.

Bites and scratches, which can easily become infected.

Pet injuries.

Food contamination.

And many more!
Mosquito Control in Hemphill
Our warm, humid climate makes Southeast Texas an ideal place for mosquitoes to live. Unfortunately, they represent a year-round problem, keeping residents inside on otherwise gorgeous days. But with quality mosquito control in Hemphill, you can reclaim your outdoor spaces and remind those irksome bloodsuckers exactly whose in charge!
Your Satisfaction Guaranteed
No matter which pests infest your home or yard, you deserve to have it gone as quickly as possible. To help us achieve this for you, we back up each of our services with a 100% satisfaction guarantee! Don't roll the dice on a company that you can't trust and instead, look to the local experts with more than six decades of experience to give you back a pest-free home.