What kind of pest problem are you having? Select all that apply.
Pest Control in Kountze, TX
Since 1957, Bill Clark Pest Control has been providing residential, commercial, and industrial pest control services to Montgomery County and the surrounding areas. We are a locally owned and operated company with a team of over 70 "bugsperts" and a professional entomologist on staff. Our certified applicators and technicians have been providing quality pest control services for over 65 years. We service Beaumont, Port Arthur, Orange, and the Lakes down to Bolivar Peninsula. As the largest pest control company in Southeast Texas, we are committed to eliminating pests from your home or business. Through proper sanitation, exclusion, and structural modification, we can rid your property of pests and keep them out for good.
Pest Control Solutions to Fit Your Needs
The highly experienced team at Bill Clark Pest Control offers a variety of residential treatment plans to fit your specific needs. We eliminate and prevent common Texas house pests like ants, spiders, scorpions, bed bugs, termites, and many more.
 
Our Quarterly Package Plan offers year-round pest prevention with quarterly service that covers the 13 most common household pests in Montgomery County. We provide interior and exterior treatments. Should a covered pest return, our re-treatment warranty promises an additional visit at no extra charge.
 
We also offer a Quarterly Package plus fire ant control and/or rodent control as well as a Pest Stop Program, offering one-time treatment for specifically targeted pests. This includes a complete pest clean-out and a 30-day warranty for specified pests. From your kitchen, bathroom, and attic, to your garage and outbuildings, our year-round services can protect your entire home and eliminate infestations once and for all.
Image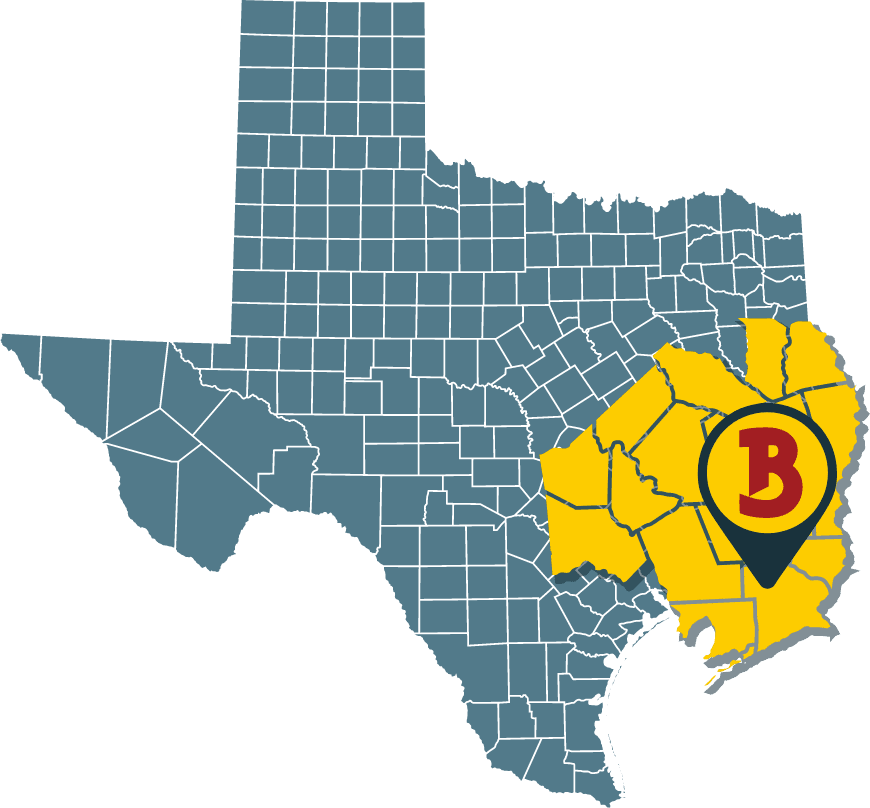 Rodent Control in Kountze
Rodents are dangerous, both to your property and your family. Rats and mice carry dozens of diseases, such as hantavirus and leptospirosis. They can also bite, scratch, and destroy your belongings. For an easy solution, trust our rodent control in Kountze. A rat exterminator will take care of all the hard work for you, ensuring there are no more unwanted critters wreaking havoc.
Our rodent removal includes:
A free inspection to determine the severity of the infestation.

Custom treatments that are based on your home's unique needs.

Exclusion repairs to protect your home and stop rodents from returning.

Our 30-day guarantee that covers free re-treatments if needed.

24/7 phone lines, so there's always someone for you to talk to.
Bed Bug Treatment in Kountze
Bed Bugs are some of the most anxiety-provoking pests to deal with. They are tiny intruders that hide in small spaces and lay eggs, reproducing at a rapid rate. Once they infiltrate your home, you might be tempted to throw out all of your linens, clothing, and belongings that are infested.
 
Our bed bug control services cover the entire process from identification and elimination to preventative monitoring. There are several preventative methods to reduce the chances of bed bug infestations, mostly regarding proper sanitation and property maintenance. To start, it's very useful to install mattress and box spring encasements to protect your bed from bed bugs. Bed bugs love to hide in the crevices of sheets and linens, so an encasement will help prevent them from infesting.
 
Many times, bed bugs are brought inside by humans when carrying in items from the outside. Always inspect your luggage and any packages before bringing them into the house. After returning from a trip, wash all your clothes in hot water and dry them on high heat.
 
To guarantee the elimination and prevention of a bed bug infestation, call in the professionals at Bill Clark Pest Control. Our experienced team is ready to identify the problem and get rid of these pesky pests for good. 
Termite Control in Kountze
Termites are another common pest known to infest Southeast Texas, including Kountze and the surrounding areas. This area has a high number of termite infestations each year due to high levels of moisture and humidity. In fact, Texas has the highest concentration of termites in the country.
 
These highly destructive pests live in colonies under the ground and feed on a wide range of decaying materials in and around your home. They can cost you thousands of dollars in structural damage, putting you and your family at risk. There are several ways to identify a termite infestation. It's important to be aware of the signs.
 
First, pay attention to any mud tubes on your foundation. Look out for any cracks in the foundation and wood-to-soil contact. You may also see tiny white bugs in a broken stump or other wood location, indicating the presence of a larger termite infestation. Another common sign is the accumulation of discarded wings, usually around windows and doors. These come from swarmers that left a mature nest, looking for new places to start colonies.
 
It's extremely difficult to get rid of a termite infestation all by yourself. The most effective way to rid your home of these pests is to call on the "bugsperts" at Bill Clark Pest Control. We provide effective termite control services beginning with a thorough inspection and proper identification. After that, we walk you through the process of elimination and help to implement prevention methods to protect your home from future infestations once and for all. Call us today for a consultation!
Commercial Pest Control In Kountze
If you own and operate a business in Southeast Texas, you know the dangers of a commercial pest infestation. Not only can an infestation ruin a business's reputation, but it puts the health of employees and customers at risk.
 
Our commercial pest control services are customized to fit the specific needs of your company. We eliminate insects, rodents, bed bugs, termites, and other common Texas pests and can keep them out for good. Our experienced technicians start with a complete evaluation, thoroughly inspecting the interior and exterior of your business to identify pest activity. From there, we eliminate conditions that are conducive to infestations and implement a complete pest management plan specifically designed to fit your needs.
 
No matter the business or industry, we are ready to help. We are proud to service a wide variety of commercial properties, including but not limited to retail, healthcare, office buildings, schools, property management, hotels, banks, warehouses, apartment buildings, grocery stores, and city and government buildings. You and your business deserve the best in quality pest control and we're eager to help.