The "Bugsperts" For Port Neches Pest Control
Port Neches is a beautiful Southeast Texas city located 20 miles inland from the Gulf of Mexico. It's a community where families and businesses thrive. Unfortunately, it also attracts annoying and potentially damaging insects and rodents. If you're home or business in Port Neches has been infested by pests, turn to Bill Clark Pest Control.
Since 1957, the "Bugsperts" at Bill Clark Pest Control have been helping property owners identify and eliminate pests including ants, roaches, rodents, and other pests. Our professionals are highly trained and licensed and use modern technology to eliminate pests, no matter how severe.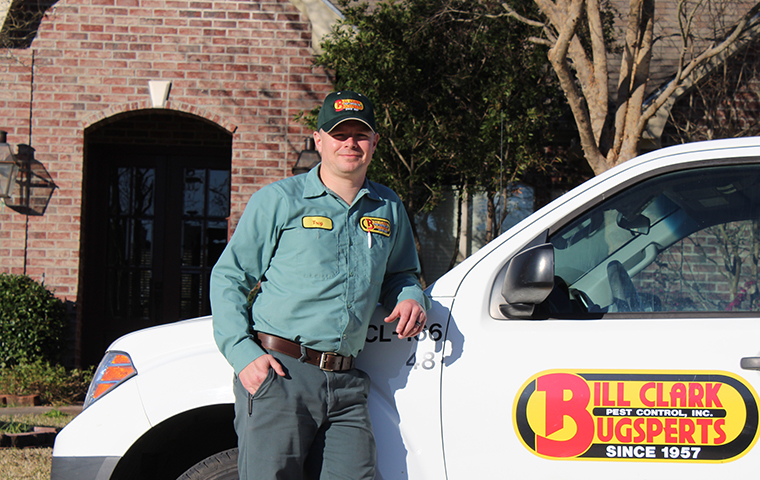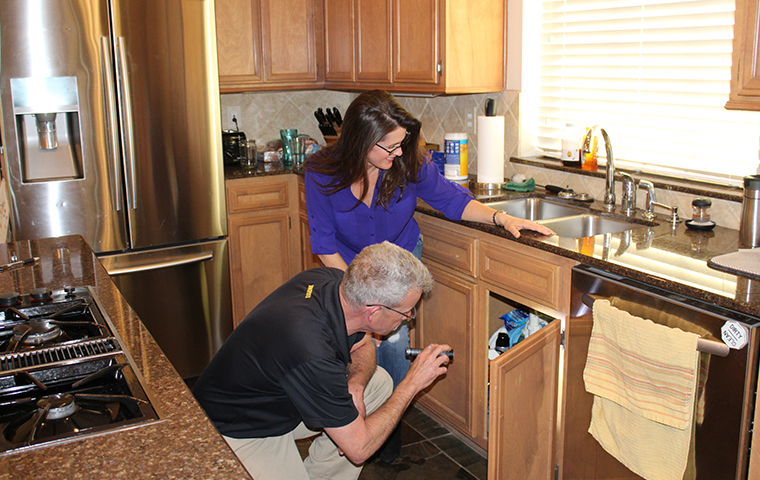 Home Pest Control In Port Neches, TX
With over six decades of experience in the pest control industry, Bill Clark Pest Control is a local pest control company that you can trust with your home and family's pest control needs. Whether you're looking for a monthly or quarterly home pest control program to keep common household pests out of your home all year-round or simply need help targeting a specific pest, we can help!
To learn more about our home pest control plans in Port Neches, please reach out today!
In addition to our home pest control plans, we offer:
Port Neches Rodent Control Solutions
To keep mice and rats out of your home or business, you must seal or block all potential entry points. This means sealing any cracks or openings on the foundation or elsewhere on the exterior. You should also seal spaces around utilities, cover vents with mesh, and install caps on chimneys.
We also recommend the following rodent prevention tips:
Keep outside trash cans covered with durable, locking covers.
Pick up pet food between feedings and remove bird feeders.
Remove debris in your yard.
Trim back overgrowth and cut back excess vegetation.
Maintain your garden and pick up any fruits that have fallen off trees.
If you've already discovered a rodent problem, contact Bill Clark Pest Control today!. Offering one-time rodent control and ongoing plans to keep mice and rats away, our team is ready to help. Reach out to discover the benefits of professional rodent control in Port Neches!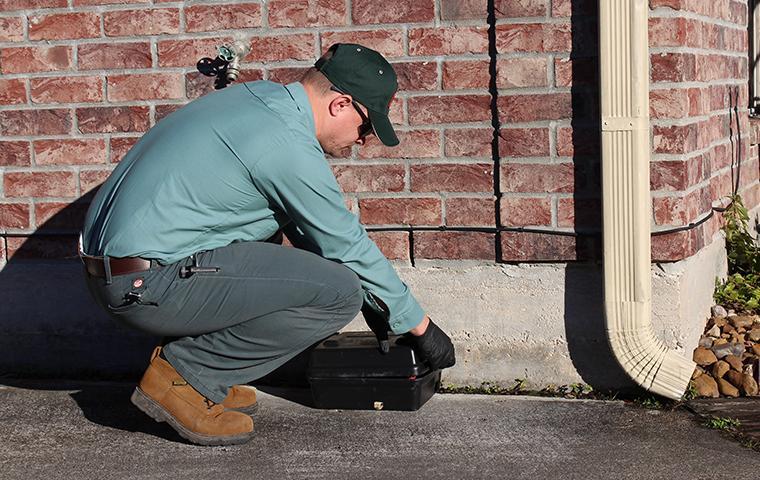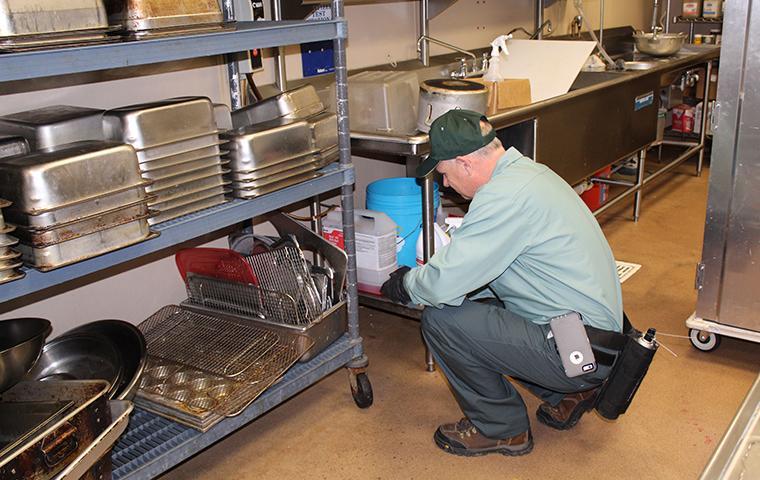 Commercial Pest Control In Port Neches, TX
A no-tolerance policy must be maintained for insect and rodent activity when it comes to commercial facilities. Not only do pests have the potential to damage structures, equipment, and product, they spread disease and bacteria through their feces, urine, and bites.
To help business owners and managers, Bill Clark Pest Control has developed comprehensive solutions for pests that threaten people and property in commercial environments. For commercial pest control in Port Neches, choose the company that has been protecting businesses in Southeast Texas for over 60 years. Choose Bill Clark Pest Control!
How To Get Rid Of Bed Bugs In Port Neches, TX
Before we discuss how to get rid of bed bugs, let's review the facts about these biting bugs:
Bed bugs do not fly or jump.
They crawl onto people or belongings (in other words, they are hitchhikers).
Bed bugs are parasitic pests that feed on human blood.
These pests are likely to show up in any environment where people are - homes, hotels, hospitals, airports, libraries, movie theaters, etc.
Having a bed bug problem does not mean your home or business is dirty.
So what do you do if you think bed bugs have infested your home or business? For local bed bug control in Port Neches or elsewhere in Southeast Texas, contact Bill Clark Pest Control. Our team will conduct a thorough inspection of the problem area and if bed bugs are detected, we'll explain the treatment and provide a quote for the service.
At Bill Clark, we implement modern bed bug treatments that use the latest industry technology and proven methods to get rid of bed bugs! To learn more about working with the "Bugsperts" at Bill Clark Pest Control to eliminate bed bugs in your home or business, reach out today!