Effective Pest Control In Kingwood, TX
Under 15 miles northeast of Houston, the town of Kingwood, TX, is a lovely place to live, work, and play. We're a proud community with a friendly neighborhood feel, making this a desirable place to settle down. Unfortunately, local pest populations are also eager to settle down here, more specifically, in our homes and businesses. The only 100% guaranteed way to protect your Kingwood property from pest infestation is to call in a team of experienced pest professionals.

Bill Clark Pest Control has been providing quality residential and commercial pest control services to the residents and businesses of Southeast Texas for over 60 years. Since 1957, it has been our mission to provide the best pest protection throughout Harris and Montgomery Counties and the surrounding areas. Reach out to us today to learn more about our services, and what we can do for you.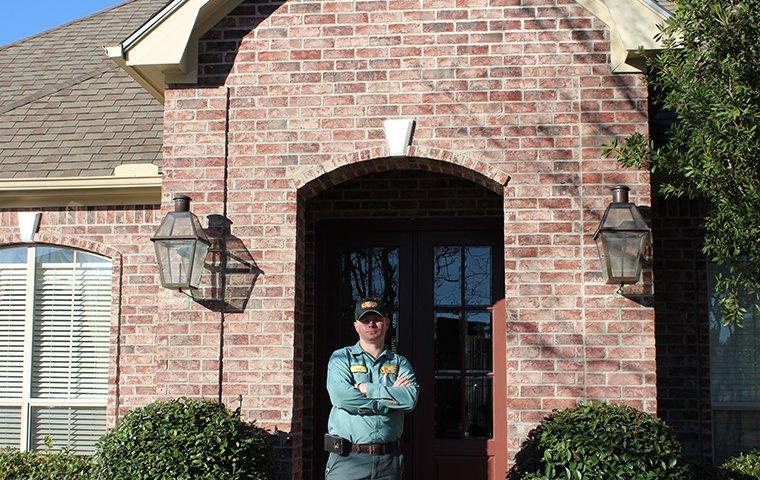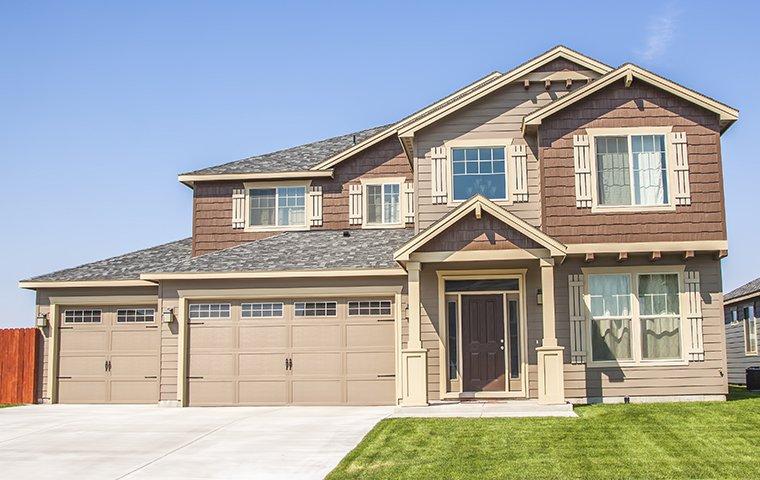 Residential Pest Control In Kingwood, TX
If you want to protect your Kingwood residence from the perils of household pest infestation, the best plan of action is to secure help from a team of experienced pest professionals. Bill Clark Pest Control offers a variety of residential pest control service plans to meet your needs:
Quarterly Package Plan: Includes year-round pest prevention, with quarterly services covering 13 common house pests in the area.

Quarterly Package PLUS Plan: Includes everything from the Quarterly Package Plan + fire ant treatment and/or rodent protection.

Pest Stop: Offers a one-time treatment for specifically targeted pests, depending on the nature of your situation.
We start with a thorough inspection of both the interior and exterior perimeter of your property, coming up with a specific treatment plan that targets your unique pest problem. Our re-treatment warranty promises that, in case of a returning pest problem between scheduled service visits, we will come back to eliminate the problem at no extra charge. Get in touch with us today to learn more.
Commercial Pest Control In Kingwood, TX
Your Kingwood business deserves year-round protection from infestation, and your best bet is ongoing services from pest experts. Here at Bill Clark Pest Control, our commercial pest control solutions eliminate and prevent common Texas pests like ants, spiders, scorpions, bed bugs, termites, and many more.

We protect local commercial facilities from harmful Texas pests with our trusted pest solutions. We are proud to service a wide variety of commercial properties, including but not limited to retail, healthcare, office buildings, schools, property management, hotels, banks, warehouses, apartment buildings, grocery stores, city and government buildings, and many more. Call us today to address your commercial pest control needs.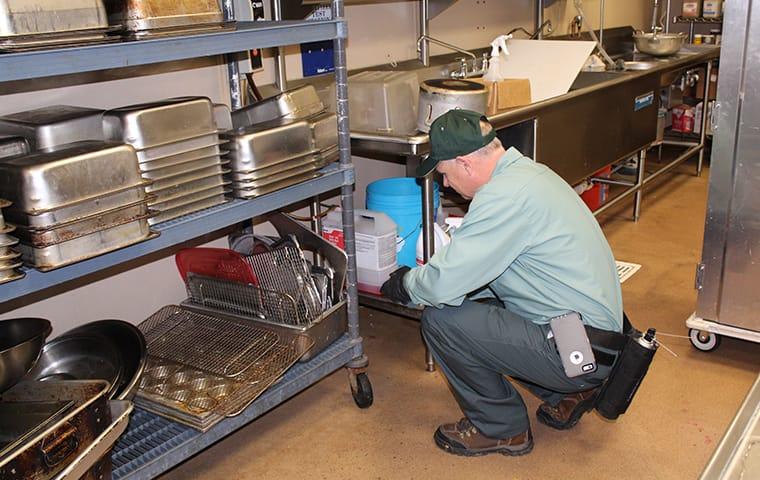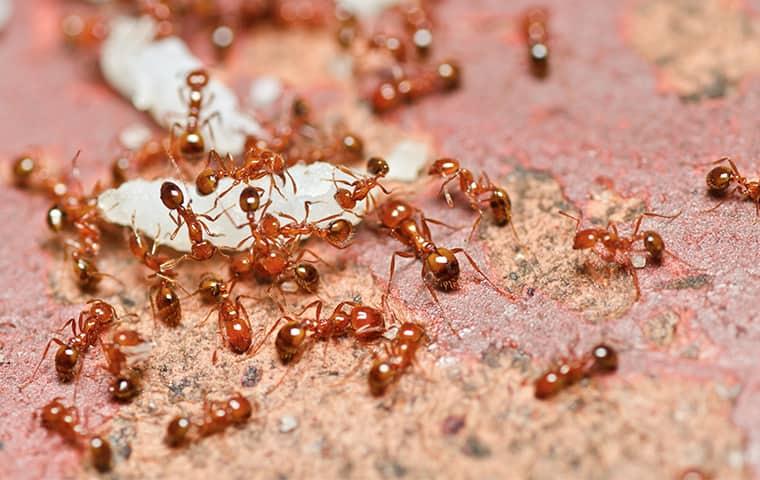 How To Get Rid Of Fire Ants In Kingwood, TX
Fire ants live in very large colonies, making it extremely difficult to kill them all. The best plan of action when it comes to ant infestation is to take preventative action. This means making the necessary repairs and changes to your property to keep them from entering in the first place. Here are some effective tips to help you eliminate the presence of fire ants:
Clean up spills and crumbs; keep food in tightly sealed containers.

Don't leave pet food out, and store it in sealed plastic containers.

Maintain a high level of cleanliness, and practice proper sanitation.

Pick up any fallen fruit from around trees, and remove ripe fruit from trees.

Regularly mow your lawn, and keep all vegetation well-trimmed.

Remove leaf piles, stacks of wood, and other materials ants can use for harborage sites.

Seal all cracks and crevices outside of the home to prevent entry.

Store trash in tightly sealed garbage cans outside, away from the structure of the building.

Trim back shrubs and trees; rake away landscape bedding from the foundation of the house.

Turn mulch every few weeks to reduce moisture build-up.

Wipe down counters, sticky jars, and food residue.
If you want to be guaranteed, year-round protection from a fire ant infestation, your best bet is to go with a professional pest control company. Here at Bill Clark Pest Control, we're dedicated to providing Kingwood properties with complete ant control and prevention solutions. Give us a call today to learn more.
Here's What Attracts Mosquitoes To Your Kingwood Yard
Mosquitoes are dangerous vector pests that should be avoided at all costs. So, what attracts them to your property in the first place? Well, they prefer cool, damp areas, meaning vegetation throughout your yard is the perfect place for them. They can be found near shrubs and bushes, and they also like tall grass and garden plants.
Another one of the major mosquito attractants to keep in mind is sources of standing water throughout your property. Most of a mosquito's life cycle occurs in water, which is why they find water sources and lay their eggs in them. So, anywhere water can easily collect is an area that should be eliminated or modified.

The best way to deal with mosquito activity on your property is to rely on a team of qualified pest professionals. Bill Clark Pest Control is committed to providing quality mosquito control and prevention services that promise to eliminate these conducive conditions, get rid of all attractants, and keep you protected moving forward. Reach out today to get started.