What kind of pest problem are you having? Select all that apply.
Pest Control in Spring, TX
When pests like roaches or rodents show up in your home, it's never at a convenient time. Fortunately, our staff of highly trained exterminators here in Spring are ready to help you get rid of any and all pest infestations. We've operated as a pest control company since 1957, and you can bet we know the best way to protect you and your loved ones from pests.
When you choose Bill Clark for pest control in Spring, you can expect:
A FREE pest inspection

by one of our expert exterminators.

Both interior and exterior treatments

to cover all the bases.

Recurring or one-time treatments

based on your need.

30-day pest warranties

with free re-treatments if pests return in that period.

Top-of-the-line methods and products

to keep you and your family safe.
With our 24-hour phone lines, you can always trust we'll be there to help when you need the best pest control in Spring. Do you live outside of Spring? Don't worry, we offer pest control in Conroe and its surrounding areas!
We Do Fire Ant Treatment, Too!
Nothing makes for a bad afternoon like stepping on a fire ant colony—for you, your kids, and your pets! One of our skilled team members will take care of fire ants with a one-time granular treatment that eliminates existing ant colonies and prevents new ones from establishing for a full year. 
And if you've spotted erratic-moving crazy ants around your home, give us a call ASAP. We can help get rid of this nuisance species before they damage electronics or circuitry around your home.
Image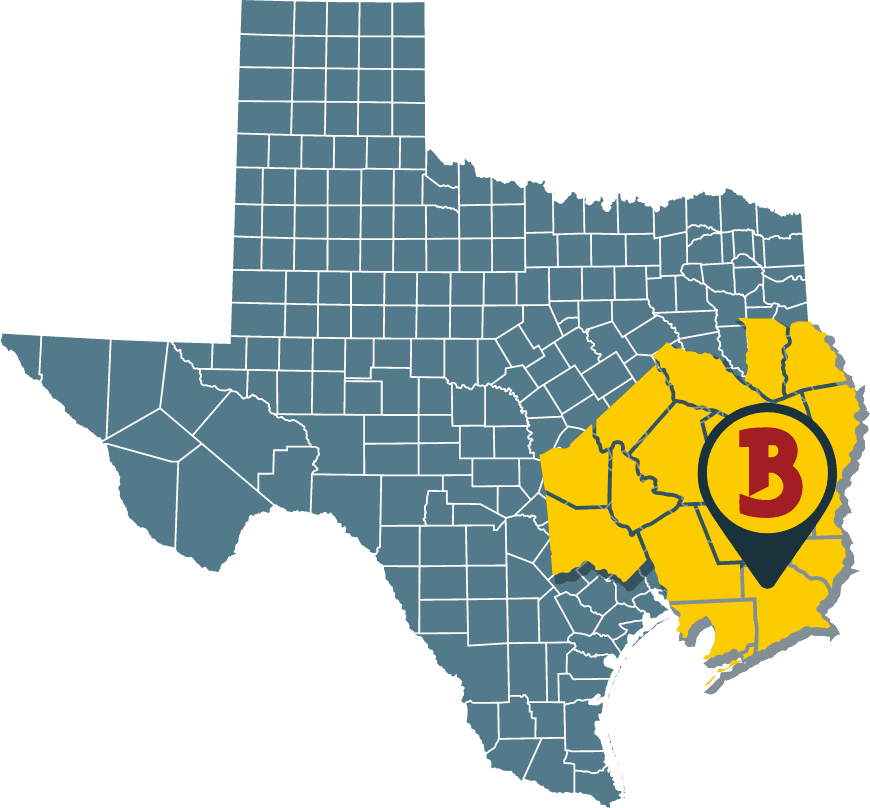 Termite Treatment in Spring, TX
Termites in Texas are a big deal, costing homeowners thousands of dollars in repair costs every year. That's why you need a termite exterminator in Spring with experience and expertise. Bill Clark has just what you need to protect your home from these wood-destroying insects.
As the premier termite control company in Spring, we offer:
Detailed termite inspections

to uncover even the most clandestine infestation.

Multiple termite removal and treatment options

such as the

Sentricon Termite Colony Elimination System, Termidor liquid treatments, and more.

Regular maintenance

to ensure termites stay away.

Preconstruction termite protection

to safeguard newly built homes.

And much more!
For most people, their homes are their single largest investment. It warrants the top-of-the-line protection offered by Bill Clark Pest Control. 
Mosquito Control in Spring, TX
Are you tired of constantly battling mosquitoes in your yard? Look no further than our top-notch mosquito service in Spring, TX! Our team of experts is here to provide you with a pest-free outdoor space all year round. Here's what you can expect from our exceptional service:
Free inspection: We will thoroughly assess your yard to identify any existing mosquito populations, allowing us to tailor our treatment plan to your specific needs.
Larvicides in targeted areas: We will strategically apply larvicides to areas where mosquitoes breed, effectively interrupting their life cycle and preventing future infestations.
Mosquito traps: Our advanced mosquito traps will lure and capture these pesky insects, significantly reducing their presence in your yard.
Satisfaction Guaranteed
Don't just take our word for it. We guarantee your satisfaction with our service and offer free retreatments within 30 days if mosquitoes come back. Say goodbye to unreliable mosquito control and choose the best option available.
By investing in our mosquito service, you are making a smart decision for the health and comfort of your family. Don't let these tiny creatures ruin your outdoor activities any longer. Contact us today and let us take care of your mosquito prevention needs.
Bed Bug Treatments in Spring, TX
Are you tired of losing sleep because of those pesky bed bugs? At Bill Clark Pest Control, we understand how frustrating and stressful these bloodsucking pests can be. That's why we're here to offer you a top-notch bed bug treatment that will effectively get rid of bed bugs and give you the quality sleep you deserve.
With our bed bug inspection, our expert team will thoroughly examine your home to identify every affected room. This ensures that no hiding spot goes unnoticed and allows us to develop a personalized bed bug removal plan tailored to your specific needs. We take every step of the process seriously, providing you with the best care available.
Preparing for our full-home treatments can be overwhelming, but don't worry, we've got your back. Our team offers preparation assistance to help you get ready, making the process as hassle-free as possible. We also provide the option to install bed bug monitors and mattress covers if needed, adding an extra layer of protection.
We understand that one treatment may not always be enough to completely eradicate bed bugs. That's why we offer follow-up treatments within 14 days to ensure our progress and prevent any bed bug reappearance. Your satisfaction is our priority, and we won't stop until we've successfully eliminated every last bed bug from your home.
We'll Get Rid of Your Bed Bugs, Guaranteed
To give you peace of mind, we provide a 30-day bed bug warranty. If the bed bugs come back within that window of time, we will retreat your home for free. We want you to feel confident in our services and trust that we will do whatever it takes to solve your bed bug problem.
Don't settle for restless nights and stress caused by bed bugs. Choose Bill Clark Pest Control as your trusted bed bug exterminator in Spring. You and your loved ones deserve a healthy and restful sleep. Contact us today to schedule your bed bug inspection and take the first step towards a bed bug-free home.
Rodent Control in Spring, TX
At Bill Clark Pest Control, we understand the importance of effective rodent control in Spring, TX. With our comprehensive services, we can help you get rid of rats and mice, ensuring a pest-free environment for you and your loved ones. Here's what you can expect from our top-notch rodent exterminators in Spring:
Free Rodent Inspection: Our expertly-trained exterminators will conduct a thorough inspection of your property to identify any signs of rodent activity and assess the extent of the infestation.
Exterior Rodent Baiting: We will strategically place bait stations around the exterior of your home to lure and eliminate rats and mice before they have a chance to enter.
Interior Trapping: If rodents have already made their way inside, our team will employ effective trapping techniques to safely remove them from your home.
Rodent Exclusion: To prevent future infestations, we will implement a comprehensive exclusion plan that addresses both the interior and exterior of your property. This includes sealing potential entry points, installing copper mesh, and using expanding foam to seal gaps around essential areas.
Ongoing Rodent Control Service: We offer recurring services to ensure long-term relief from rodent issues. With our proactive approach, you can prevent future infestations and maintain a rodent-free environment.
Trust the experts at Bill Clark Pest Control to provide reliable and efficient rodent removal services in Spring, TX. Our team has over 65 years of experience, making us the go-to choice for all your rodent control needs. Contact us today for a free inspection and let us help you create a safe and pest-free home environment.