Effective Pest Control In Porter, TX
If you're like most residents of Porter, TX, you love calling this area home. Like everyone else, you probably also hate the pests in Porter that threaten your home and business. That is where we can help. Over the years, we grew from a one-man shop to the largest pest control company in Southeast Texas. But as we grew, we never lost our focus on community.
Our more than 70 highly trained "Bugsperts" are constantly trained to provide you with the highest quality pest control with a focus on customer service. Our treatments are guaranteed effective and safe for you, your family, and your pets. If you are looking for pest control that you can count on from a company you can trust, look no further than Bill Clark Pest Control.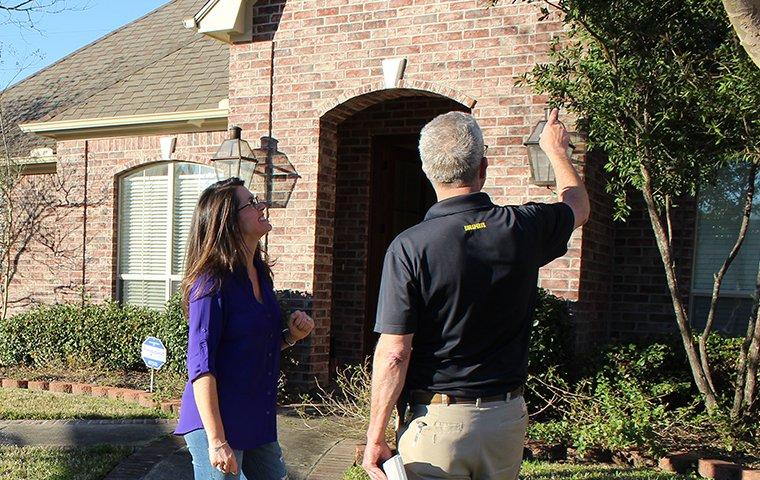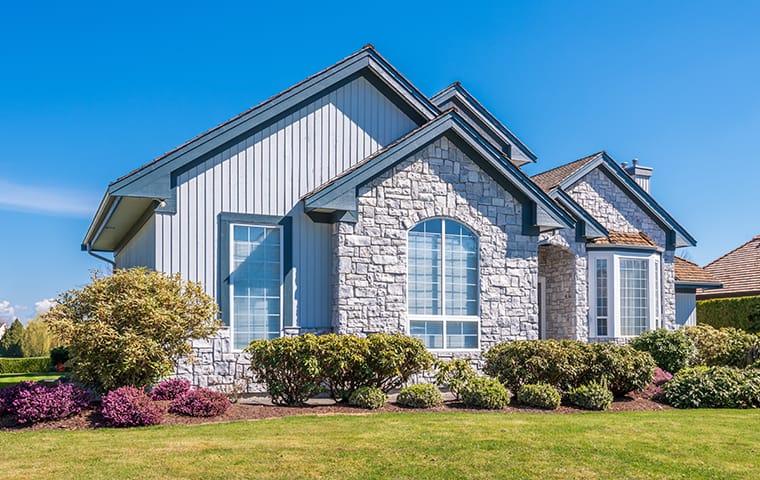 Home Pest Control In Porter, TX
We all love coming home after a long day to relax and unwind. At Bill Clark Pest Control, we know that nothing can ruin your time at home faster than a pest problem. That is why we offer quarterly pest control plans that are designed to keep your home safe and pest-free.
Our Quarterly Package plan includes year-round pest protection, four treatments a year, re-treatment warranties, and covers common pests including:
Carpenter and Pharaoh ants

American, German, and smoky brown roaches

Centipedes and millipedes

Earwigs

Pill bugs

Silverfish

Striped bark scorpions

House spiders

Black widows

Daddy-long-legs
We also offer packages that cover fire ants and rodents, as well as plans that target specific pests that are threatening your home.
Don't let pests ruin your time at home or threaten the safety of you and your family. Call us today and let us get started keeping your home protected from the pests in Porter
Commercial Pest Control In Porter, TX
Pests in your business are bad news. They can destroy inventory, jeopardize the health of your customers and employees, ruin the reputation of your business, and cost you time and money.
Since 1957, we have been providing commercial pest control service to a wide range of businesses, including:
Retail stores

Healthcare facilities

Offices

Schools

Hotels

Banks

Warehouses

Apartments

Grocery stores

Government buildings

Many more
We understand how important it is to keep your business pest-free, which is why we build custom pest control solutions for each business. We thoroughly inspect your property, and treat it based on your specific needs.
You have enough to worry about daily. Let us worry about pest control so you can focus on running a successful business free of pests.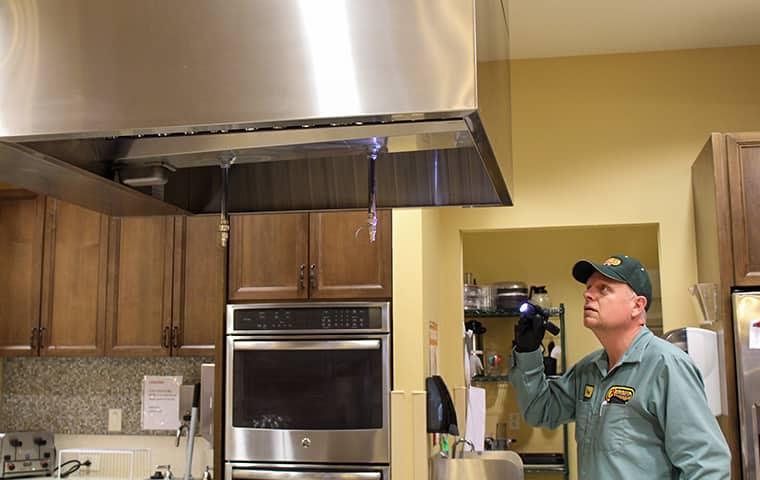 An Effective Guide To Crazy Ant Control For Porter Property Owners
Crazy ants are a growing problem in Texas. This invasive species gets their name from their erratic, crazy behavior while searching for food. These ants invade in such large numbers that they have even been known to short out electrical equipment. Because of the damage these pests can do, and the large numbers that an infestation can bring, immediate action is required if you see them on your property.
Call us today and one of our technicians will get to work immediately. We will inspect your property and determine what species of ant is invading your property, propose a solution for treating it, and help you prepare for that treatment. We'll treat your home and property with a product designed to kill crazy ants and prevent future crazy ant infestations. If your crazy ant problem is large enough, additional booster treatments may be required. For a year after our first treatment, we'll re-treat at half the price, so your home stays crazy ant-free.
What Should I Do If I Think I Have Termites In Porter?
Termites are a homeowner's worst nightmare. These pests are known for their ability to do massive damage to your home before you even know they are there, earning them the nickname "Silent Destroyers." It is estimated that these tiny pests do over 5 billion dollars in damage annually across the U.S.
Given that our area is one of the most heavily infested termite areas in the country, chances are high you will deal with termites at some point. If you think you have termites on your property, call us immediately. We'll send a termite inspector to provide a free termite inspection. If we detect termites, we will recommend a treatment plan to fit your specific situation.
We use multiple treatment options for subterranean and Formosan termites. These include the Sentricon® Termite Colony Elimination System and Termidor®, a liquid termiticide. These products work together to quickly eliminate termites. We also work with companies that specialize in the treatment of drywood termites and wood-destroying beetles, so whatever pest is threatening your home, you know it will be taken care of. The sooner you call, the sooner we can eliminate the infestation, the more money you can save in costly repairs. Call us today for effective termite control.