Trustworthy Pest Solutions In Humble, TX
If you own a home or business in the Humble area, one of the most difficult things to do for your property is to protect it from pest invasions. If you try to take a reactionary approach to pest protection, you'll be responding to a variety of problems throughout the year and wasting money on store-bought remedies. The good news is that you don't have to fight this uphill battle with pests any longer.
Instead of putting your home or business at risk, why not put your trust in a Bill Clark Pest Control specialist who can provide the following benefits?
4.7/5 stars on Google reviews

Over 60 years of pest control experience

Highly-trained pest technicians

Locally owned and operated care
Call us today to schedule an appointment with one of our expert pest control technicians.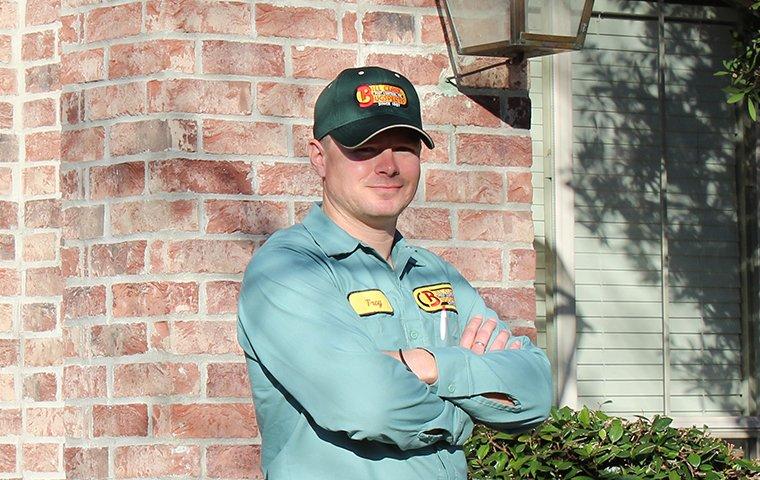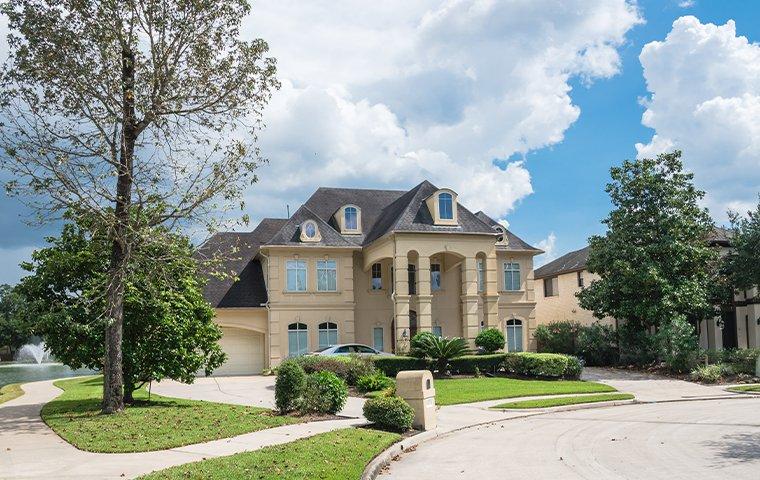 Home Pest Control In Humble, TX
As a homeowner in Humble, it can be very difficult to protect your home from pests. If local pests find their way onto your property, they'll threaten your home and family with destruction and health hazards that you may not even realize.
That's why the best way to protect everything that matters most to you is to partner with a Bill Clark Pest Control residential expert. We have the industry and area experience to assure you that your home will be protected from dangerous pests, and we'll always make you feel like our top priority. Call us today to schedule an inspection.
Commercial Pest Control In Humble, TX
When you own a business in a place like Humble, it can be very difficult to keep pests from threatening your customers, employees, and reputation in the community. That's why you can't afford to settle for anything less than partnering with an experienced professional.
At Bill Clark Pest Control, we believe in putting local businesses first because we are a local business ourselves. That's why we only employ the most experienced commercial technicians in the industry, and all of our pest control solutions are industry standard and beyond. We have had the privilege to provide service to hundreds of local businesses and achieved perfect customer satisfaction every time. Give us a call today to schedule an inspection with one of our experienced commercial pest control technicians.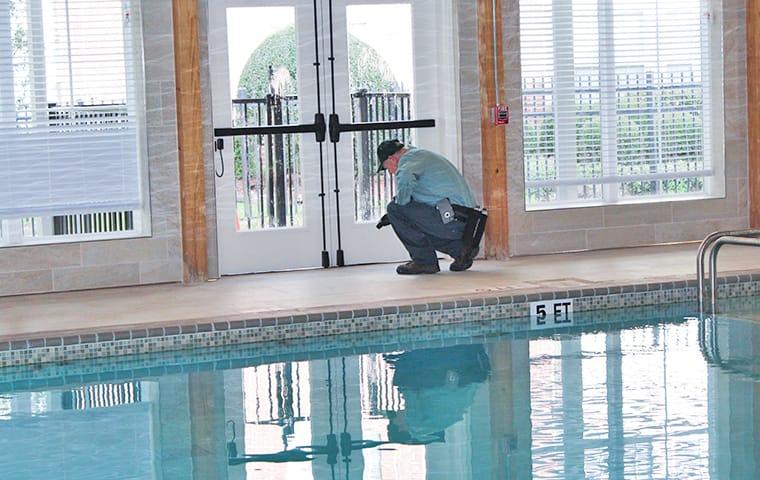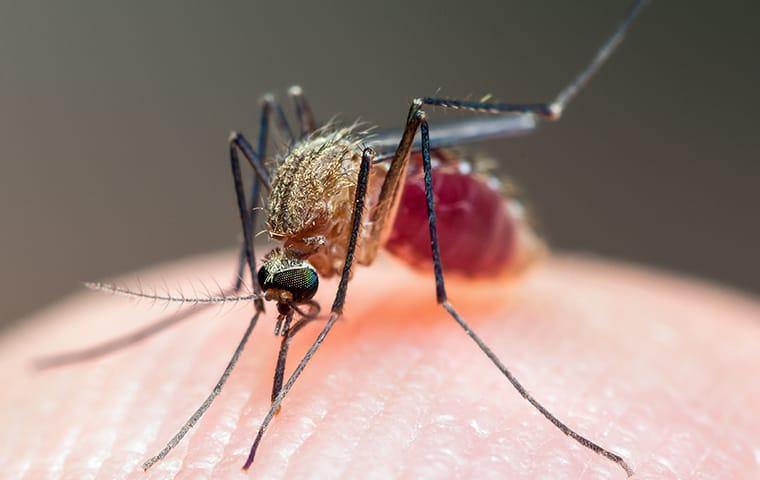 Answers To Humble's Most Frequently Asked Mosquito Questions
Are mosquitoes dangerous?
If you have mosquitoes in your Humble yard, they might threaten more than just your outdoor hangouts. Mosquitoes are actually some of the most dangerous pests on earth. These pests can transfer a variety of mosquito-borne illnesses, such as dengue fever, yellow fever, West Nile virus, and Zika virus. That's why just one mosquito bite can lead to serious health concerns even in your own backyard.
What brings mosquitoes onto my property?
Mosquitoes are attracted to your property by any amount of standing water over a half-inch deep. This kind of habitat is their primary breeding ground, so they will invade quickly after any sort of rainstorm if water collects in items like wheelbarrows, flower pots, or fountains. Standing water can even occur if you do not maintain your lawn properly, as low spots in the grass can lead to puddles.
What can I do to get rid of a mosquito problem?
Unfortunately, simply pouring out the water will not necessarily allow you to break the breeding cycle if mosquitoes are already present. If there are already larvae present in the water, then it may take professional-grade larvicide to break the breeding cycle. That's why relying on a Bill Clark Pest Control technician is the best way to avoid mosquito problems before they put your family at risk. Give us a call today to schedule an inspection with one of our highly experienced mosquito experts.
The Benefits Of Professional Termite Elimination In Humble, TX
In a place like Humble, it's important to protect your home from termite infestations, but you may not realize you have a problem until it's too late. Termites will hide within your home's foundation, chewing on the wooden portions day in and day out. While it can be difficult to notice the signs (which is why professional inspections for termite activity are recommended at least once per year), it's even more important to get professional help if you do notice the sign.
A robust termite infestation cannot be controlled by typical DIY remedies or store-bought sprays. These will often leave a large majority of the infestation unaffected, opening up your home to severe damage from long-term activity by termites on your property.
If these infestations go untreated for too long, termites can do an average of $3,000 worth of damage in just 18 to 24 months. That's why it's imperative to get regular professional termite inspections and to utilize professional termite eradication solutions in the event of a problem. Give us a call today to schedule an inspection with our highly trained termite control technicians.