Trust The Bugsperts To Keep Pests Out!
Groves, Texas prides itself on being a warm, friendly community. Located in the heart of Jefferson County, Groves is an exceptional place to live, work, learn, and do business. To protect your Groves home or business from the many insects and rodents that also call Groves home, the "Bugsperts" at Bill Clark Pest Control offers modern and effective pest control solutions. For over 60 years, we have been protecting Groves and Southeast Texas from the annoyance and stress pests cause as well as the damage some of them inflict. To learn more about our residential and commercial pest control services, contact the local pest control experts at Bill Clark today.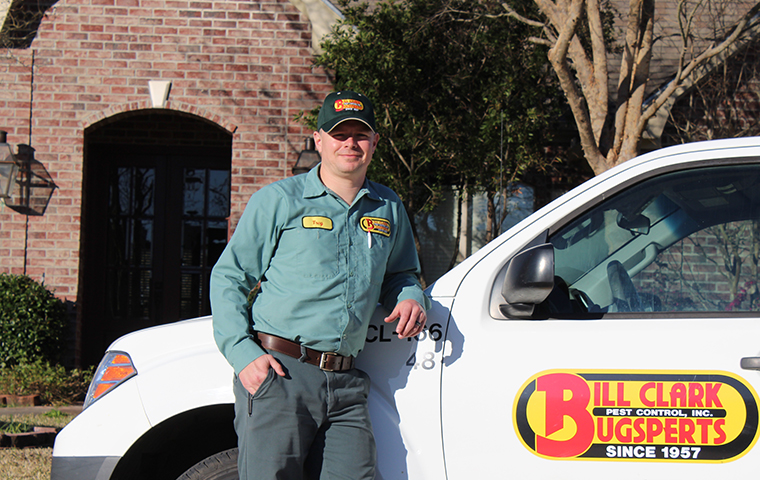 Residential Pest Control In Groves, TX
If you're a homeowner in Groves, your home is always at risk for potential infestation from insects, rodents, wildlife, and other invasive pests. Between our comprehensive quarterly packages and our Pest Stop services for immediate help, the experts at Bill Clark have all the tools you need to protect your home 24/7/365.
Quarterly residential plans from Bill Clark Pest Control include:
Extensive Coverage Against 13+ Area Pests
Immediate Interior and Exterior Treatments
Re-Treat Warranty
Additional Services for Fire Ant Control and/or Rodent Control
Pests covered in our services include: Carpenter Ants, Pharaoh Ants and Fire Ants, American, German, Smoky Brown Roaches, Centipedes, Millipedes, Earwigs, Pill Bugs, Silverfish, Striped Bark Scorpions, House Spiders, Black Widows, Daddy Long Legs, & Rodents.
If you have been thinking about putting into place a pest control program to stop pests from damaging your home, introducing diseases, and contaminating food, then think no longer. Call the Bugsperts at Bill Clark Pest Control. We can provide the year-round, modern, pest control solutions needed to eliminate common household pests and lawn pests.
In addition to our residential pest control offerings, we also feature specialty services including:
To learn more about our effective and affordable residential pest control plans, feel free to reach out to Bill Clark Pest Control today!
Commercial Pest Control In Groves, Texas
Putting into place a professional pest control program is essential to the success of your business. At Bill Clark Pest Control, we offer comprehensive commercial pest control services to protect people, property, and reputation from a variety of pests including, but not limited to:
Rasberry crazy ants
Bed bugs
Cockroaches
Rodents
Mosquitoes
Our experienced Bugsperts are licensed pest control professionals who receive ongoing, thorough training to ensure that we are delivering the best pest control services available! Please visit our commercial pest control page for more information on how we can help businesses here in Grove, TX, and throughout Southeast Texas, achieve and maintain pest-free facilities. In addition, you can also click here to learn more about our industrial pest control services in Groves, TX.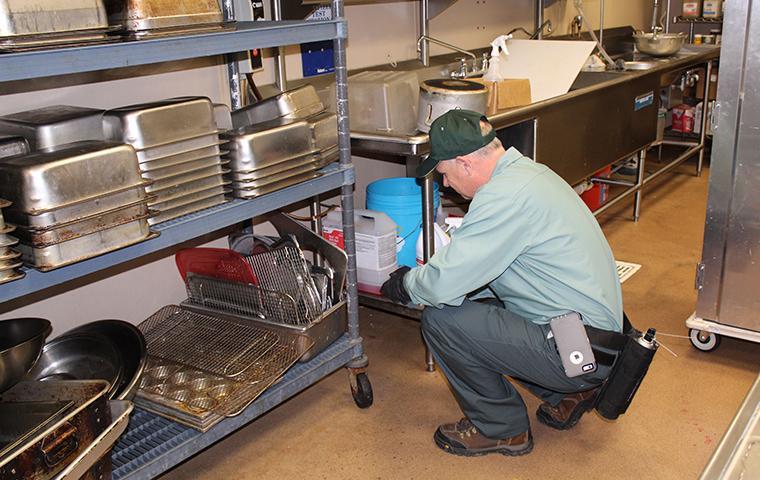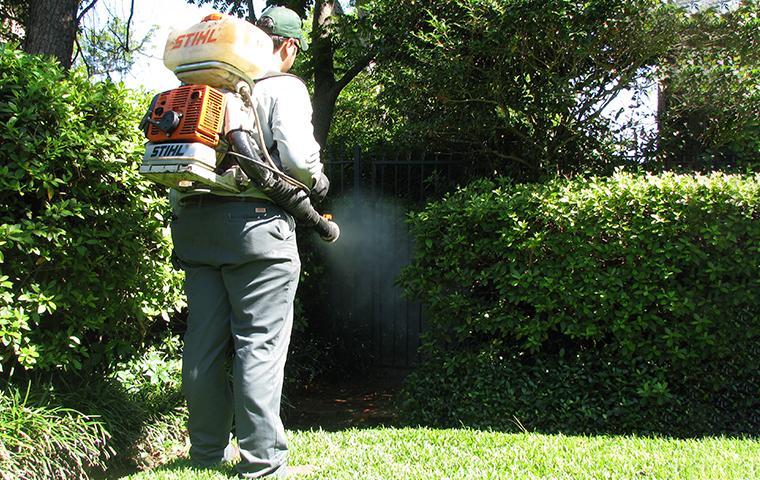 How To Prevent And Treat Mosquitoes In Groves, TX
To minimize your exposure to mosquitoes and mosquito-borne diseases, it's important to learn a few facts about the mosquitoes found in Groves, Texas:
Mosquitoes are considered one of the most dangerous animals in the world because of their ability to spread serious and even deadly diseases.
Mosquitoes are weak fliers.
Mosquitoes are most active at dusk and dawn. They hide out during the day in tall grasses and heavy vegetation.
Mosquitoes are highly attracted to areas of standing water; this is where the female mosquitoes lay their eggs.
Only the females feed on blood as they require the protein to create their eggs.
Plant nectar and pollen is the main food source for both male and female mosquitoes.
To prevent mosquitoes, we recommend eliminating standing water on your property, trimming back overgrown vegetation, keeping your grass cut short, using outdoor fans to keep mosquitoes at bay, and contacting the Bugsperts for mosquito control in Groves, TX.
Grove, TX Termite Control That Stops Termite Damage
Termites are sneaky pests that enter homes and other buildings from the ground. Once inside, they enter into structural wood where they continuously tunnel through and feed on it day and night until they are stopped. Termites can be inside a home, causing damage, for months or even years before their presence is discovered. Termites spend most of their time underground or inside the wood, they are feeding on and rarely come into contact with people. A termite infestation is usually only discovered once their damages are seen.
Some common signs of termite damage include the following:
Sagging ceilings
Drooping floors
Bulging walls
Wallpaper or paint that appears blistered
Windows and doors that begin to stick and no longer open and close properly
Preventing the extensive and expensive damage that termites can cause is vital to protecting the structure of your home and bank account. Bill Clark Pest Control offers effective termite control in Groves that is designed to protect your Southeast Texas home from termites. Give us a call today to schedule an inspection.