Trust The "Bugsperts" To Keep Pests Out!
Port Arthur is the Gulf Coast city that is home to the largest oil refinery in the United States. In addition to oil, this Texas city is home to hardworking people, thriving businesses, and plentiful waterways. Living in Port Arthur also means that you are able to protect your residential or commercial property from pests with the help of the "Bugsperts" at Bill Clark Pest Control. Our knowledgeable pest control experts are backed by over 60 years of industry experience and are dedicated to providing the services needed to guard homes and businesses against pests. To learn more about our expansive line of pest control services, reach out to the trusted pest control experts at Bill Clark Pest Control.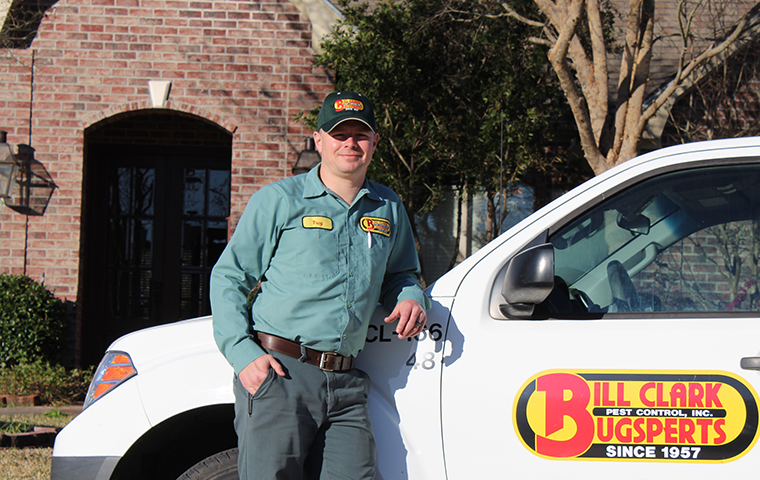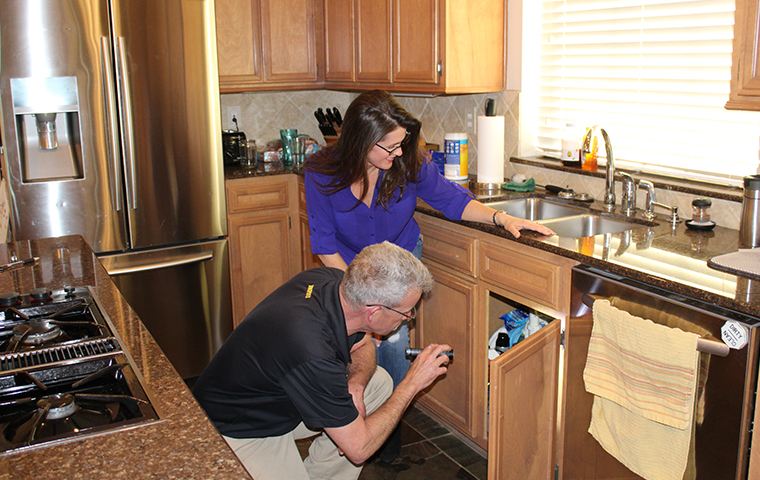 Residential Pest Control In Port Arthur, TX
Preventing pests from finding their way into your Port Arthur home is difficult because they are able to find their way inside in many different ways:
Through cracks in the foundation and exterior walls.
Through holes along the roofline or at roof intersections.
Through open windows and doors or torn screens.
Inside packages or deliveries.
On outdoor plants that are brought indoors.
On people, their clothing, or personal belongings.
On pets.
As you can see keeping pests out of your home can be a full-time job! To keep pests out of your Port Arthur home the easy way, partner with Bill Clark Pest Control. We can provide the year-round services needed to keep household pests out of your home. To learn more about which of our residential pest control options is the perfect fit for your home, property, and budget, reach out to us today!
Guide To Avoiding Rodents In Port Arthur, Texas
Rodents are characterized by their sharp front incisors that constantly grow. To prevent their teeth from overgrowing, rodents are always chewing on objects. When rodents find their way into homes, they chew on things like wires, pipes, drywall, flooring, furniture, books, food containers, and more. Because of the destruction rodents can cause with their sharp teeth, keeping them out of your home is vital! To avoid a rodent infestation we suggest the following:
Eliminate fallen trees, tree stumps, and other debris that rodents can hide in on your property.
Trim trees and bushes away from the exterior of your home.
Remove bird feeders and keep pet food picked up in between feedings.
Eliminate water sources on your property.
Seal holes in your foundation, exterior walls, and along your roofline.
Fill in spaces around air conditioners and utilities (wires and pipes) entering your home.
We can eliminate and control rodents through our quarterly rodent control packages or our one-time service option. To schedule an inspection for your Port Arthur home, contact Bill Clark Pest Control today.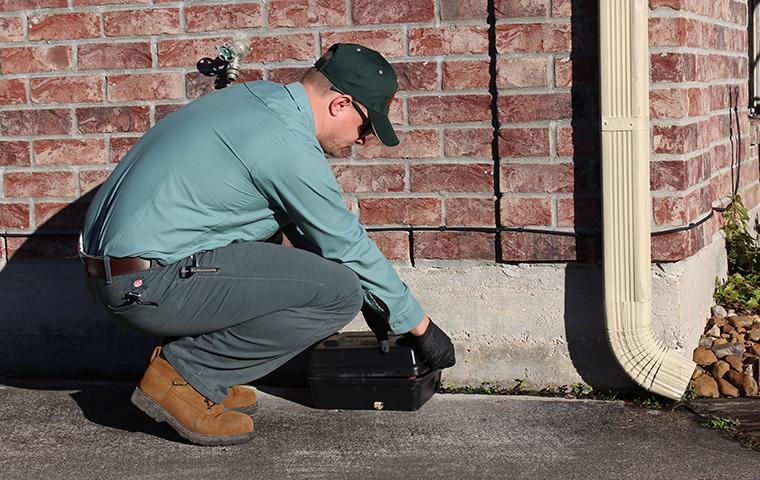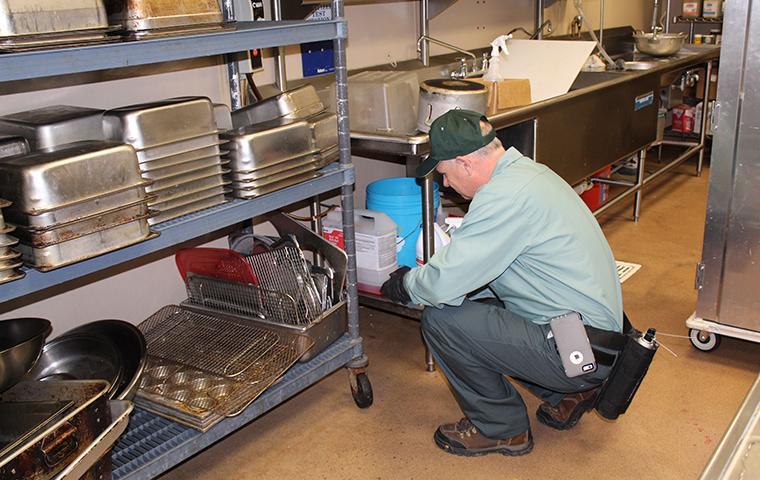 Commercial Pest Control In Port Arthur, TX
Pests that live in Southeast Texas which commonly invade commercial properties include raspberry crazy ants, bed bugs, roaches, rodents, spiders, scorpions, and more. At Bill Clark Pest Control, we know how problematic it can be for business owners and managers to have pests living in their commercial facilities. Insects and rodents can cause structural damage, introduce diseases to customers and employees, damage equipment and inventory, and destroy a business's good reputation.
To keep pests out of your facility and away from customers and employees, Bill Clark Pest Control offers comprehensive, customized pest control services. Our experienced staff members have been trained to handle the unique pest control needs that commercial facilities here in Texas commonly face.
To learn more about our commercial pest control services including inspection, treatment, and documentation, please give us a call today!
How To Identify Bed Bug Infestations In Port Arthur, TX
Bed bug infestations are difficult for people to identify. Even though bed bugs are a common pest, they are good at hiding out of sight, making it hard for people to tell if there is an infestation present or not. Listed below are some easy tips to help you identify a bed bug infestation:
Know what bed bugs look like: Adults are reddish-brown in color and about the size and shape of an apple seed.
Know where they like to hide: Common hiding spots include in the seams of mattresses, box springs, and upholstered furniture. They also hide behind baseboards, wooden trim, cracks in walls, and wall voids behind outlets.
Know the signs of their presence: Drops of blood or dark streaks (excrement) on mattresses, box springs, walls, floors, linens, or pillows. In the case of a large infestation, you may also notice a sweet musty odor.
Contact the bed bug experts at Bill Clark Pest Control: Let us do the inspecting for you!
The best way to know for sure if bed bugs are in your home is to contact an experienced professional. At Bill Clark Pest Control, we can provide a quick inspection and the services needed to completely eliminate a bed bug infestation. To learn about our bed bug control services, reach out to us today.