What kind of pest problem are you having? Select all that apply.
Pest Control in Port Arthur
When you're facing down a pest infestation in your home, it's often a stressful and isolating experience. But when you've got Bill Clark Pest Control in your corner, you don't have to go it alone. In fact, we have Port Arthur's very best exterminators who are ready to protect your home from:
Ants

Roaches

Spiders

Scorpions

Centipedes and Millipedes 

Silverfish

Earwigs

And so many more! 
Local Pest Control Since 1957
With more than 65 years of local experience backing up each service we provide, you can depend on our pest control in Port Arthur to get the job done every time. Since we first opened our doors in 1957, our goal has been to provide communities across Southeast Texas with dependable, affordable, and results-driven service. Now days, our pest control in Port Arthur is exactly what you need to keep a clean home all year and includes:    
A thorough inspection in and around your home

to identify your pest control needs. 

Personalized plans

designed to address your unique needs. 

Dependable and family-friendly

products. 

24 hour in-person phone lines

for emergency services.

Available

one-time treatments or recurring packages

. 

Guaranteed satisfaction

.

And more!

 
Image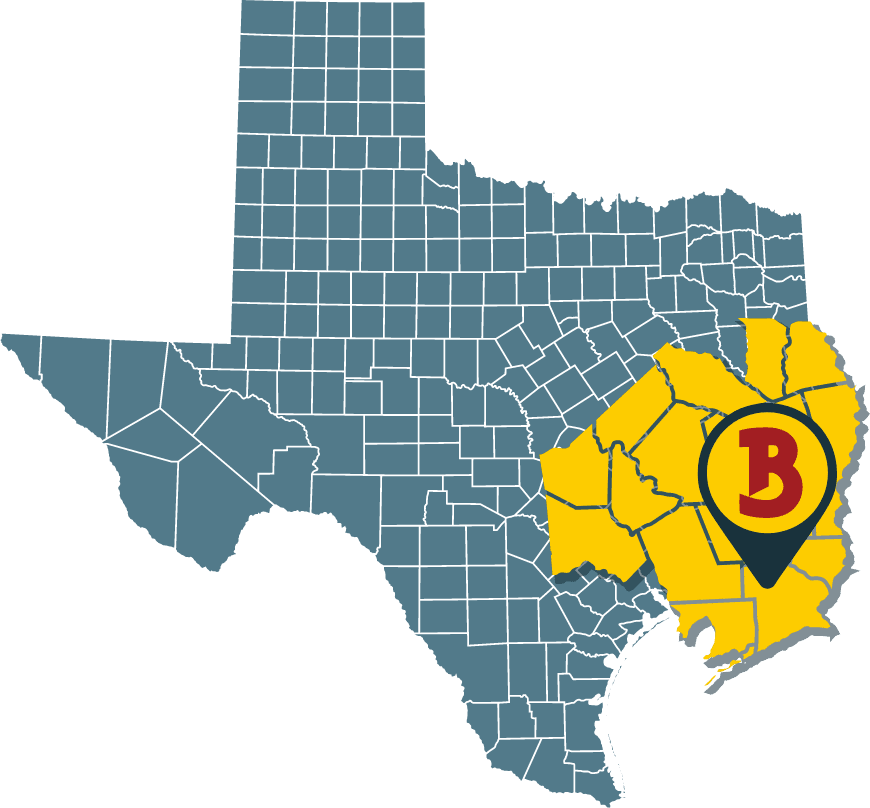 Termite Treatment in Port Arthur
Uniquely destructive even among wood destroying insects, termites are bad news when they get into your home. After all, they're directly responsible for over $5 billion worth of home damages every year! That's a shocking statistic to be sure, but when you've got proper termite treatment in Port Arthur, you can expect: 
A comprehensive in-home inspection

to establish your termite control needs.

A full assessment of any termite-related damage to your home. 

Available

recurring services and monitoring or one-time treatments

.

Innovative products and technologies

including the industry-leading Sentricon Termite Colony Elimination System.

Renewable termite warranties

which insulate you from damage-related costs and help prevent future infestations. 

A 100% satisfaction guarantee. 

And much more!
Bed Bug Treatment in Port Arthur
If all you want is a good night's sleep but bed bugs are getting in the way, it's safe to say that you could use some help. An infestation from these troublesome little bloodsuckers is among the least pleasant experiences you can go through as a homeowner but with proper bed bug treatment in Port Arthur, you can get rid of them quickly and get back to bed! When you sign up for our tried-and-true service, you can expect:
A full inspection of your home

to identify every affected room and develop a customized treatment plan.

Included

treatment preparation assistance

.

Available

mattress covers and bed bug monitoring systems

.

Follow up inspections within 14 days

of our initial service to make sure bed bugs don't come back.

Guaranteed satisfaction

. 

And much more!
Rodent Control in Port Arthur
Mice, rats, and other rodents have a bad reputation and, unfortunately, they've earned it. Whether it's spreading disease, contaminating food, or even causing electrical fires, rodents pose innumerable and substantial threats to both your home and family. Put simply, they're nothing to be taken lightly. When you have our rodent control in Port Arthur though, you can feel confident in our knowledge, systems, and 6+ decades of experience. You deserve to live in a mouse and rat-free home, and at Bill Clark Pest Control, we'll make that happen by: 
Conducting a thorough in-home inspection

to identify rodent hiding places and entry points. 

Developing

a personalized rodent treatment plan

to get rid of rats and mice quickly.

Providing your home with

ongoing maintenance

to prevent future infestations.

Using only

safe, effective, and family-friendly products

.

Backing our service with a

complete satisfaction guarantee

.

And lots more!
Mosquito Control in Port Arthur
Nuisance mosquitoes have ruined far too many days which should have been spent outside in peace and comfort. Unfortunately, it can get so much worse than that. In our humid, subtropical climate, you and your loved ones are under constant threat from mosquito-borne diseases.   
Call Us Whenever You'd Like
Nuisance bugs and unwanted household pests think that they can come and go as they please and tend to show up at very inconvenient times. With most pest control companies, you'll have to wait around for hours or even days on end to get service, but not with us. Our emergency phone lines are open 24 hours a day so you can always talk to a real person who will get you the help you need right away! Our team is standing by so don't hesitate to reach out.