Trust The Bugsperts To Keep Pests Out!
One of the oldest towns in Texas, Montgomery began as a trading post in 1826 and was chartered in 1837. Montgomery was the first county seat of Montgomery County and the third county formed under the Republic of Texas. While we haven't been around that long, Bill Clark Pest Control was founded in 1957 and has grown to be the largest pest control company in Southeast Texas. We protect OUR community by playing an active role and displaying a strong commitment to the betterment of the areas we serve. We believe it's important to be active in and to give back to organizations such as the Montgomery Area Chamber of Commerce. Our mission is to PROTECT what matters most--people, property, and pets--by providing unparalleled service to improve YOUR quality of life.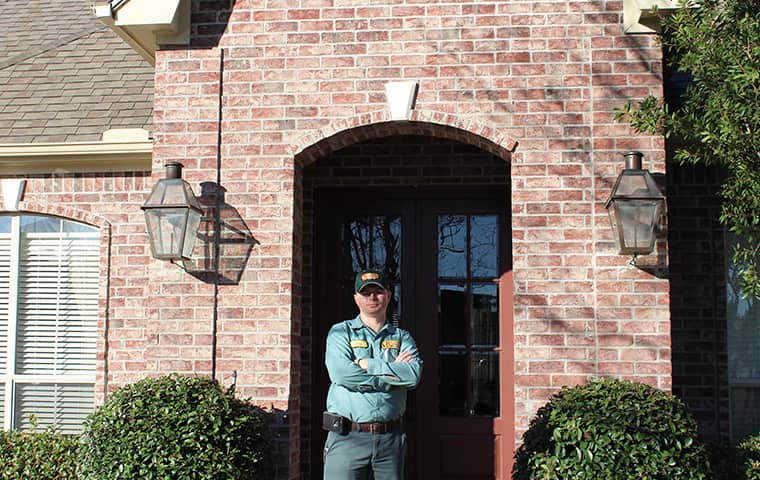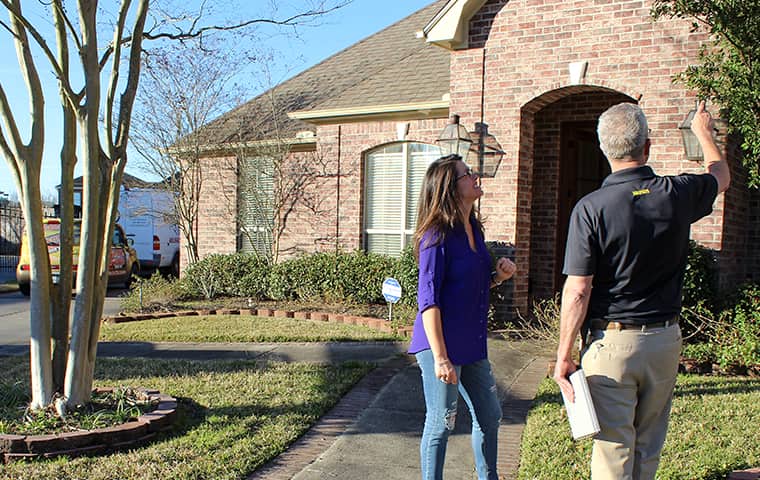 Residential Pest Control In Montgomery, TX
For over 60 years we have been protecting the people in Southeast Texas from the pests that invade homes, damage properties, contaminate food, and cause sleepless nights. The "Bugsperts" at Bill Clark Pest Control live in the same areas where we provide pest protection so we have a deep understanding of our Montgomery homeowners pest control needs. We offer a variety of residential pest control packages that can solve any Texas homeowner's pest control needs.
Our most comprehensive package is our Quarterly Package PLUS Fire Ants AND Rodents. This quarterly package offers exterior treatments, interior treatments, and protection against more than 13 common household pests. This package also offers the benefits of lawn fire ant and rodent protection and a re-treatment warranty. For more information about our effective residential pest control solutions, including our termite, bed bug, mosquito, or wildlife control services, reach out to Bill Clark Pest Control today.
Guide To Minimizing Mosquito Exposure In Montgomery, TX
Mosquitoes are a fly-like insect that can easily be squished with the swat of a newspaper. But mosquitoes are considered one of the most deadly animals in the world. Mosquitoes are dangerous because of the wide variety of diseases and parasites they can spread to both people and animals. Minimizing your exposure to mosquitoes will help minimize your exposure to the dangerous diseases they spread. Some helpful tips to control mosquito numbers on your Montgomery property include:
Female mosquitoes lay their eggs in standing water. Remove areas of standing water from your property to eliminate breeding sites.
Store containers that can collect water (items such as buckets, flower pots, wheelbarrows, and pet bowls) upside down when not in use.
If you own a pool, make sure it is being properly maintained.
Eliminate mosquito resting and hiding spots by keeping the grass cut short and trimming back trees, shrubs, and other plants.
Protect yourself and your family from mosquitoes by contacting Bill Clark Pest Control. We offer seasonal mosquito treatments as well as one-time mosquito control for special events. Additionally, we provide commercial and industrial mosquito control services which utilize our fogging trucks (the largest fleet in the area). To discover which mosquito control option is right for your Montgomery property, call Bill Clark Pest Control today.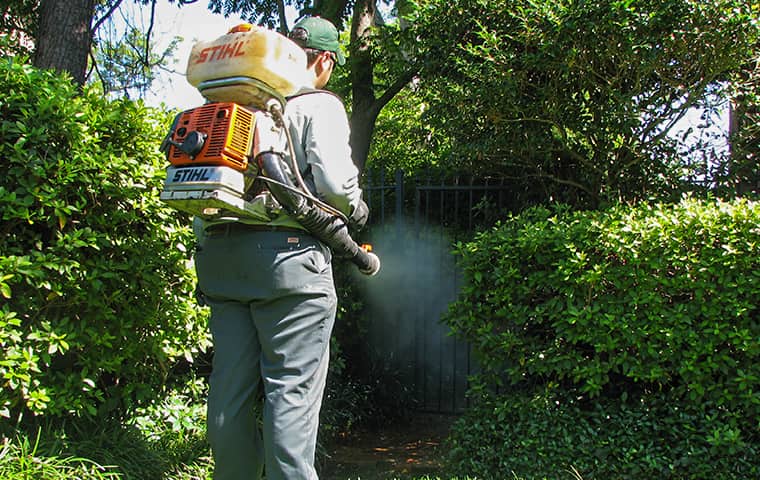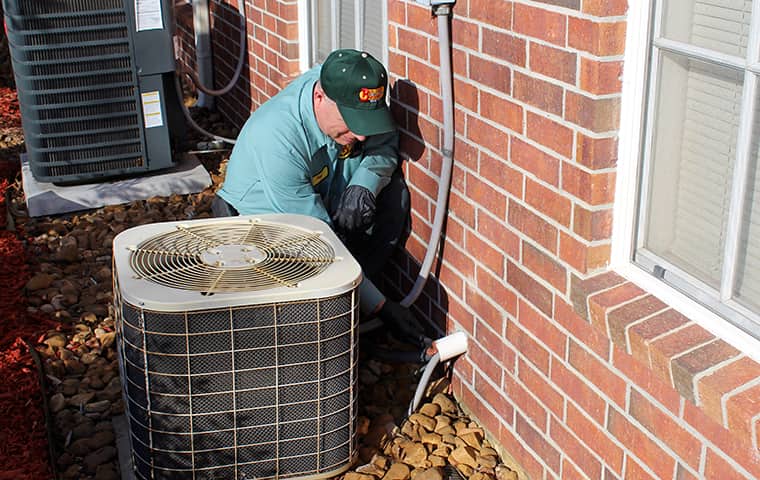 Commercial Pest Control In Montgomery, TX
Protect your Texas business from buzzing, crawling, flying, stinging, and biting pests with the help of Bill Clark Pest Control. Our professionals know Southeast Texas, the pests that live here, and the pest pressures that business owners face every day. We offer customized pest control services to meet the unique needs of businesses found throughout Montgomery. Other reasons to choose us for your commercial pest control needs include:
We are a local company with over 6 decades of pest control experience.
We are the largest and most respected pest control company in our region.
Our pest control technicians are highly trained and licensed professionals who specialize in commercial and industrial pest control.
We are available to our clients 24/7/365.
We guarantee our services.
To get started protecting your business with the help of Bill Clark Pest Control, give us a call today. We will begin by sending an inspector to perform a thorough interior and exterior evaluation of your facility.
5 Steps You Can Take To Avoid Bed Bugs In Montgomery, TX
Bed bugs are invasive pests and prolific breeders. Just a few hitchhiking their way into your Montgomery home can quickly lead to a large-scale infestation. 5 steps you can take to avoid bed bugs are listed below:
When traveling always be aware bed bugs could be present. Inspect your hotel room or other rentals for bed bugs before bringing belongings inside.
Never purchase used mattresses, box springs, or furniture for your home.
When at work or school, keep personal belongings in their own space away from other people's belongings.
After having house guests, make sure to thoroughly vacuum the room they were staying in and wash all bedding on high-heat settings.
Clothing that was taken on a trip or has been newly purchased should immediately be washed and dried on the highest heat setting the fabrics can handle.
If bed bugs have found their way into your Montgomery home, don't wait to ask for help. Contact the bed bug control experts at Bill Clark Pest Control. We have the experience necessary to identify and treat any and all stages of a bed bug infestation.