Effective Pest Control In Shenandoah, TX
The small town of Shenandoah, TX, is a great neighborhood located just northeast of Lake Woodlands. We have beautiful parks and easy access to the wonders of Mother Nature. Unfortunately, part of those wonders is the presence of pests. These intruders pose a year-round threat to Shenandoah property owners, and that means you're in danger of experiencing an infestation. If you want to protect your home or business from infestation, look no further than the team at Bill Clark Pest Control.

Bill Clark Pest Control has been servicing communities across southeast Texas for over 60 years. Since 1957, we have worked hard to provide comprehensive pest control solutions to homes and businesses throughout Montgomery County, and the surrounding areas. We are the largest pest control company in the region, and we look forward to providing you with the pest protection you deserve. Reach out to us today to get your complimentary estimate.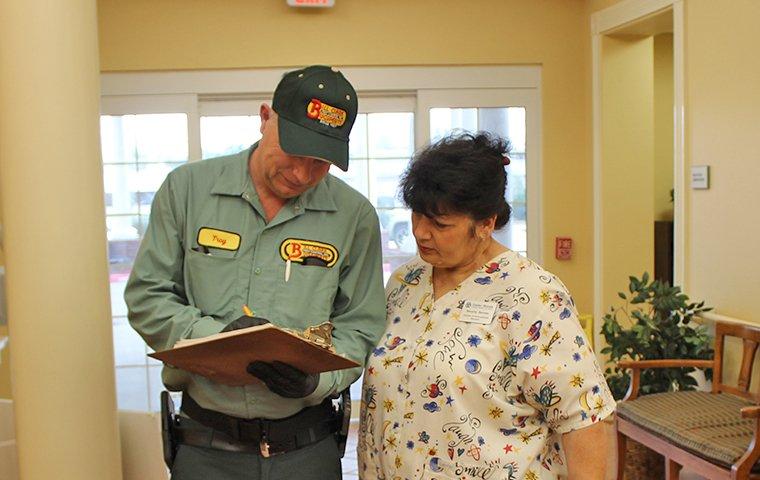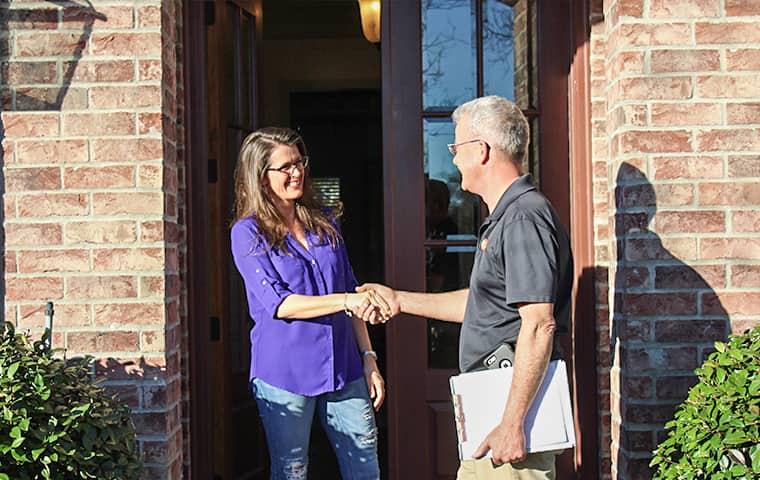 Residential Pest Control In Shenandoah, TX
The best way to protect your Shenandoah home from household pest infestation is to rely on the pros at Bill Clark Pest Control. Each of our treatment plans covers interior and exterior treatments, implementing proper sanitation, exclusion, and structural modification measures to help pests stay away for good.
Quarterly Package Plan: General pest control against more than 13 pests.

Quarterly Package PLUS Fire Ants OR Rodents: General pest control plus control against lawn fire ants OR rodents.

Quarterly Package Plan PLUS Lawn Fire Ants AND Rodents: General pest control plus control against lawn fire ants AND rodents.

Pest Stop Plan: A one-time treatment option that targets specific pest problems.
Our dedicated team consists of licensed and certified "bugsperts" that are experienced in eliminating pest activity and keeping it out for good. After treatment, we return for quarterly maintenance visits to make sure your property stays pest-free all year. Call us today to learn more about our residential pest control services.
Commercial Pest Control In Shenandoah, TX
The only way to deal with pests in your business is with help from experts. Professional commercial pest control services will protect the health and safety of your employees and your customers, not to mention how it will preserve your reputation. We service a wide variety of commercial properties, including but not limited to retail, healthcare, office buildings, schools, property management, hotels, banks, warehouses, apartment buildings, grocery stores, city and government buildings, and many more.

First, our team will visit your property for a complete inspection, and then we'll work with you to figure out the treatment plan that best suits you. We also return for follow-up services to keep pests out on a continuous basis. If a pest should return between scheduled visits, we promise to come back and treat the area at no additional charge. Get in touch with us today to get started, we look forward to your call.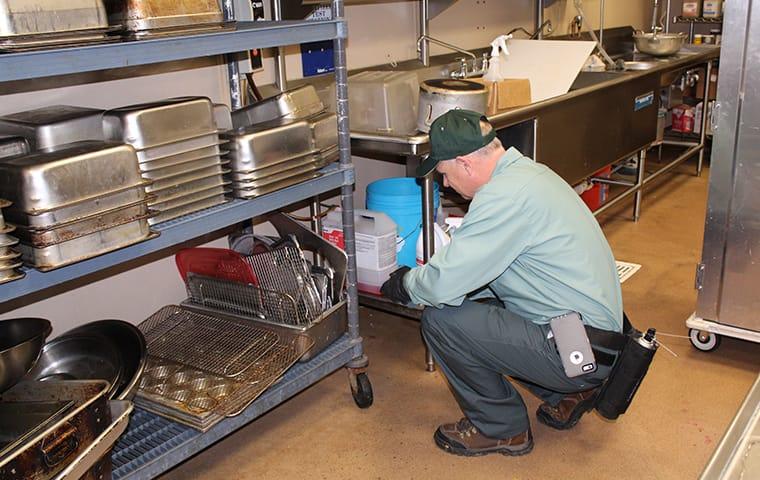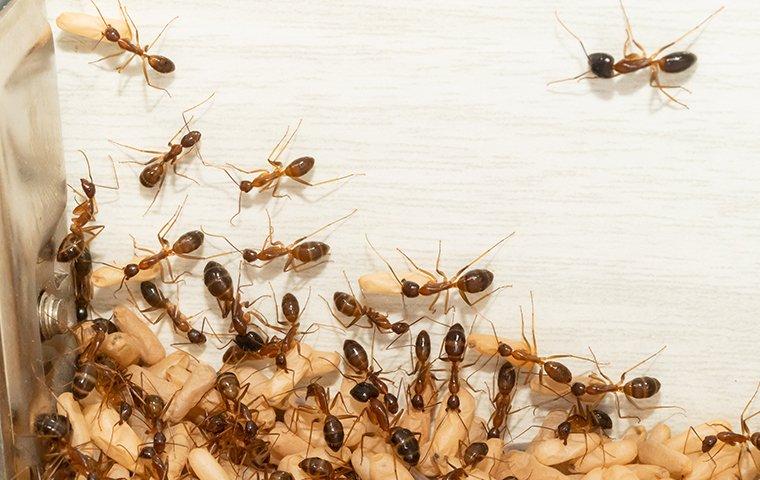 How To Identify Crazy Ants In Shenandoah, TX
Crazy ants get their name from the unique way they move around. When we think of ants, it's common to picture a colony traveling in a line, moving forward in one definitive direction. The distinction between crazy ants is that they make erratic movements when looking for food sources. They move in a frantic, zig-zag manner that makes them look pretty crazy, hence the name.

These ants measure up to 1/8 inch, and they are reddish-brown in color. They have little hairs all over their bodies, and they breed quickly, growing their populations massively in short periods of time. Crazy ants tend to nest in moist and dry areas, such as soil, tree cavities, under buildings, rocks, and rotten wood.

The only 100% effective way to deal with crazy ants on your property is to rely on a team of highly experienced pest experts. Here at Bill Clark Pest Control, we work hard to bring local property owners dependable protection from these invaders. Call us today to address all of your ant control and prevention needs.
Five Things Shenandoah Residents Ought To Know About Wildlife Exclusion
The presence of wildlife on your property can be very dangerous. Not only do these pests compromise the structure of your home, and the landscaping surrounding it, but they pose serious health and safety risks. Here are five things to keep in mind when it comes to wildlife, and effectively keeping them off your Shenandoah property:
Wildlife finds its way into your home through small holes and entry points in the attic, porch, deck, or foundation. Some wildlife can dig holes around the perimeter of your property, and travel underground to get inside.

Never try to remove wildlife by yourself. They often become aggressive when cornered or threatened, and they may attack and bite you, putting your safety at risk.

They cause destruction and contamination throughout your property, affecting the insulation, structural timbers, cables, wires, and vulnerable surfaces in your home.

Wildlife tends to rummage through the garbage looking for food, so they often spread and scatter trash all over your property.

These intruders not only cause lots of noise, but they also pose a real threat to your domestic pets. Not to mention they nest within the home, and destabilize the structure.
To properly deal with the presence of wildlife on your property, it's crucial to hire a professional pest control company to take care of the issue. Professional wildlife removal and prevention services give you the ongoing protection that you and your family deserve. Reach out to us for a detailed quote.