Trust The Bugsperts To Keep Pests Out!
Conroe, the county seat of Montgomery County, is on Interstate Highway 45 at the junction of the Union Pacific and the Burlington Northern Santa Fe railroads, seven miles southeast of Lake Conroe in central Montgomery County. In 1881, Houston lumberman Isaac Conroe established a sawmill on Stewart Creek. In January 1884, a post office was established at the mill commissary, and the community took the name Conroe's Switch in honor of the Northern-born, former Union cavalry officer who founded it and served as its first postmaster. Within a decade the name was shortened to Conroe. By 1900 Conroe was Montgomery County's largest community. It was incorporated in 1904 with a population of 1,009. Conroe currently has a population of over 84,000 residents.

In the same manner that Conroe was founded and built by hardworking Texans, Bill Clark Pest Control was founded in 1957 by Bill Clark and, through hard work and perseverance, has grown to be the largest family-owned pest control company in Southeast Texas. Centered on our core values of integrity, respect, teamwork, commitment, and quality, we strive to do business the right way and are active in the communities we serve. Whether it be through volunteering and being active in organizations such as the Conroe Lake Conroe Chamber of Commerce, or giving back financially to local non-profits, we believe we should leave the communities we serve in a better state than they were when we started. To learn how we can work together to help you maintain a pest-free property, give Bill Clark Pest Control in Conroe a call today!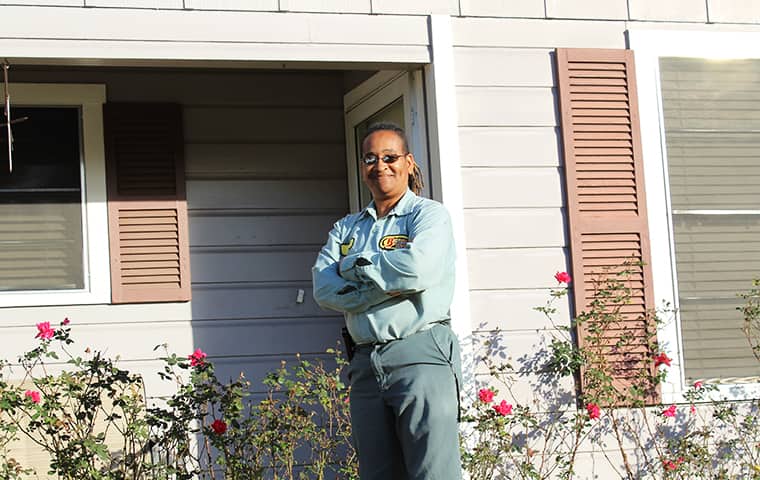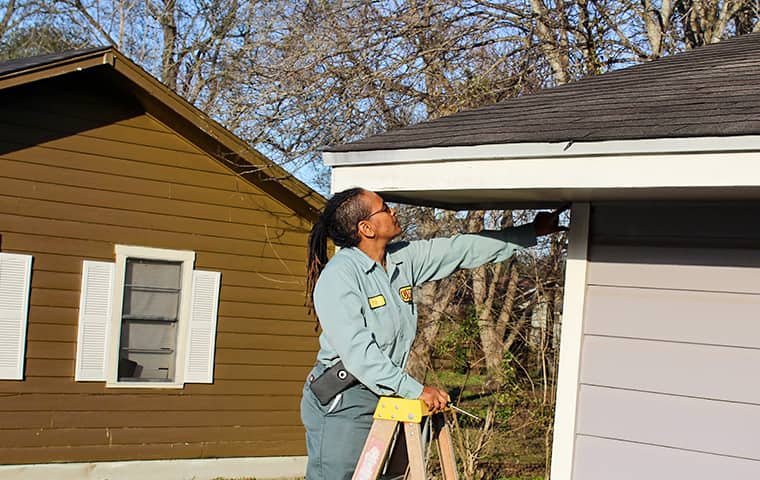 Residential Pest Control In Conroe, TX
Put a stop to pest damage by partnering with Bill Clark Pest Control. We know how stressful, dangerous, and damaging pests can be. To combat pests, our dedicated professionals provide services to keep tough Texas pests out of your home and away from your family. Our team of Bugsperts has the tools to provide comprehensive services to eliminate pests and keep them from returning.
Bill Clark Pest Control offers a variety of residential pest control options to ensure we can meet the unique pest control needs and budgets of all our customers.
Quarterly Package Plan: general pest control

Quarterly Package Plus Fire Ants OR Rodents: general pest control plus fire ant OR rodent control

Quarterly Package Plus Fire Ants AND Rodents: general pest control plus fire ant AND rodent control

Pest Stop: a one-time treatment option to target specific pest(s)
Let us protect your Conroe home and family from the area's common household invaders. Contact us today to learn more about our residential pest control solutions.
Problems Fire Ants Cause In Conroe, TX
There is not one good thing that anyone can say about fire ants choosing their Conroe property to nest on. Fire ants are highly invasive pests that cause nothing but dangerous trouble for people and pests.
Some of the main problems fire ants cause are listed below:
Fire ants bite and sting. They use their strong mandibles to hold onto the skin of their victim. Then they use their stinger to inject venom.

Fire ants are extremely aggressive and will swarm in large numbers. Numerous stings can cause a person to experience a severe allergic reaction, potentially triggering anaphylaxis.

Their large nesting mounds can make lawn care difficult.

They can cause damage to farm crops and garden plants.

Fire ants are attracted to electrical equipment and have the potential to damage air conditioners, circuit breakers, and other equipment.
To stop fire ants from invading your property, partner with Bill Clark Pest Control. We offer a long-lasting fire ant treatment to protect lawns against fire ants. For more information, reach out to us today.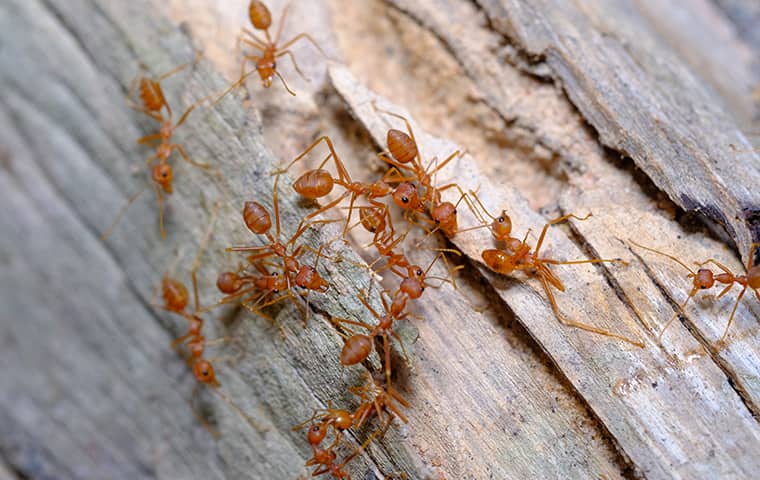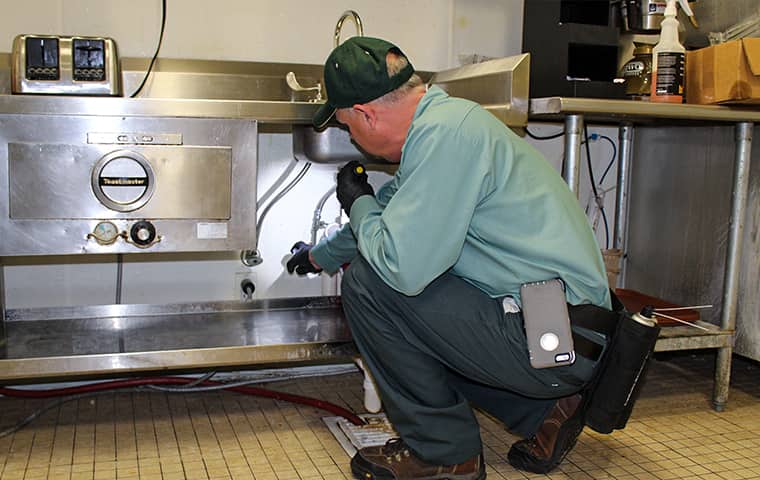 Commercial Pest Control In Conroe, TX
Partner with Bill Clark Pest Control to solve current pest problems and prevent future pest problems. We are a locally owned and operated company with over 60 years of pest control experience. Our professionals know Texas and know how to keep pests out of the wide variety of businesses in our great state. Our dedicated industrial pest control division has almost 70 Bugsperts on staff, all committed to providing exceptional commercial pest control services. We begin by completing a thorough interior and exterior inspection. Then we create a customized pest management plan. Contact Bill Clark Pest Control today to begin maintaining a pest-free facility.
Why Termite Control In Conroe, TX Is Essential
Did you know that Southeast Texas is one of the heaviest termite-infested areas found in the United States? Did you know that most homeowner insurance companies don't cover termite damage? These are just two of the reasons why implementing a professional termite control program is essential. Wood-eating termites have the potential to cause extensive damage in any Conroe home. To protect your home from termites, Bill Clark Pest Control offers effective termite control services. We begin with a free interior and exterior termite inspection, then recommend a customized treatment plan, and, where applicable, provide a one-year termite re-treatment warranty. To learn more about our termite solutions including the installation of the Sentricon® Termite Colony Elimination System or the application of Termidor®, a liquid termite treatment, give us a call today. Our Bugsperts are ready to assist you!