What kind of pest problem are you having? Select all that apply.
Pest Control in Conroe,TX
Chasing pests around your home is stressful, exhausting, and probably low on the list of things that you'd like to be doing. Worse still, it can often seem like they just come right back the moment you kick them out. Finally break the infestation cycle and get pest control in Conroe to protect your home from:
Ants

Roaches

Spiders

Scorpions

Centipedes and Millipedes 

Silverfish

Earwigs

And many other unwanted pests! 
24 Hour Emergency Phone Lines 
Pests aren't known for their punctuality and as such, tend to show up when it's least convenient for you. At Bill Clark Pest Control we've got you covered no matter when bugs reveal themselves. Our phone lines are open 24 hours-a-day so you can schedule service whenever you need it. Our operators are standing by and ready to help out, so don't hesitate to give us a call!
Image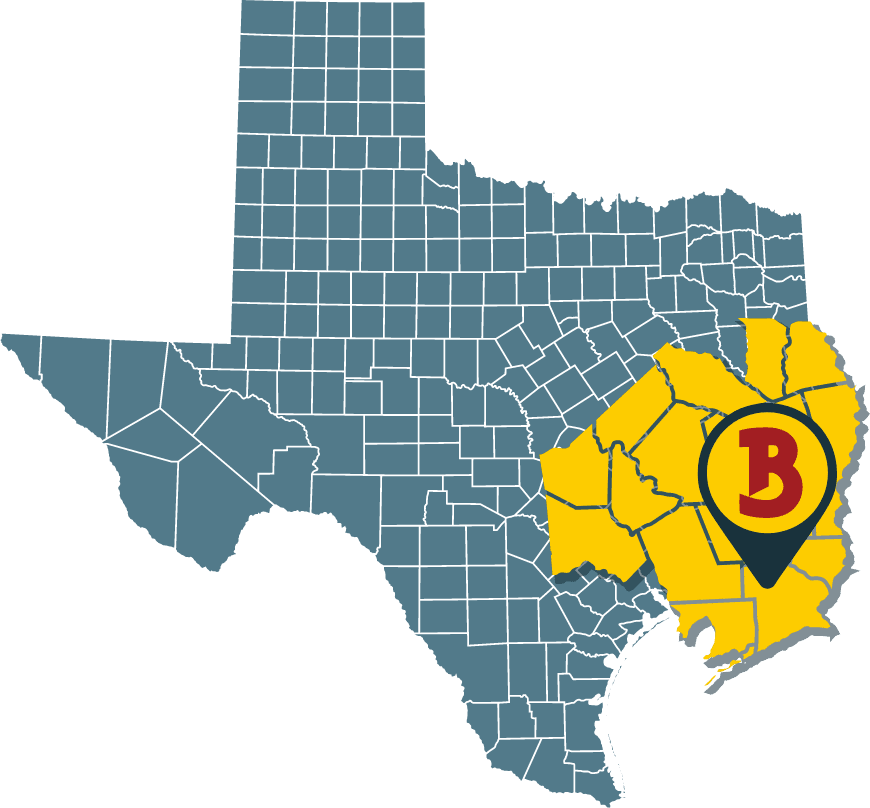 Termite Treatment in Conroe,TX
Common, uniquely destructive, and always hungry, termites should bever be taken lightly when they get into your home. Given that they're responsible for over $5 billion in home damage every year, you need termite treatment in Conroe that you can depend on. At Bill Clark Pest Control, our service is designed around the core principles of swift removal and continuous maintenance, all with the goal of keeping your home standing. Sign up for the very best service in Southeast Texas to receive:
A free evaluation

of existing termite populations and related damages in your home.  

Ongoing maintenance

and monitoring

to keep your home termite-free. 

Available one-time spot treatments

if you prefer.

Industry-best termite control technologies

like the Sentricon Termite Colony Elimination System and Termidor liquid treatments.

Renewable termite warranties

for maximum protection, free retirements, and coverage for any damage sustained during an infestation. 

And more!
Bed Bug Treatment in Conroe,TX
Quality sleep is essential to maintaining a healthy life. When you're struggling with a bed bug infestation, however, the level of sleep that you need simply isn't going to happen. With us in your corner though, you can finally reclaim your rest! Our bed bug treatment in Conroe is exactly what you need to maintain a peaceful and relaxing home. Timeliness is everything when it comes time to get rid of bed bugs so let us know right away if you observe any of the following in your home:
An unpleasant, musty odor in an affected room, reminiscent of mildew or wet linen.

Itchy red bites on your skin.

Small, rust-colored stains on bedding or furniture upholstery.

Shed bed bug skins or discarded eggshells, often found in drawers.

Live adult bug, commonly found either in bedding or behind electrical outlet covers.
Rodent Control in Conroe,TX
Of all the nasty pests that might sneak into your home, rodents in Texas are quite possibly the worst. To make matters worse, they're also one of the best at getting indoors when you'd rather them stay outside. Knowing that, you can't afford to entrust your home to anyone that you can't depend on to get rid of mice and rats for good. That's exactly why you need rodent control in Conroe from the experts at Bill Clark Pest Control. With our free inspections, top-of-the-line treatment products, ongoing maintenance service, and included follow ups, you won't find a more dependable plan anywhere in Conroe. 
Mosquito Control in Conroe,TX
If you've lived in Southeast Texas for any amount of time, you can probably attest to the viciousness of our local mosquitoes. Particularly during the spring and summer months, it can seem like they're everywhere but given our warm and humid local climate, they're generally a nuisance all year. Hidden in the routine irritation that large mosquito populations bring with them, however, are some very dangerous diseases, including: 
Malaria

Yellow Fever

Dengue Fever

Zika Virus

Eastern Equine Encephalitis 

La Crosse Encephalitis

And many, many more! 
While that seems like a frightening prospect, one we don't wish to minimize, quality mosquito control in Conroe will keep your loved ones safe all year and give you back control of your yard. So whether you need a recurring service or a one-time plan, give us a call today to get started!
Areas We Service in Conroe and Surrounding Area
Live outside of Conroe, TX? We offer pest control in the follow cities: