What kind of pest problem are you having? Select all that apply.
Pest Control in Port Bolivar, TX
Located at the end of the Bolivar Peninsula is the community of Port Bolivar. Port Bolivar offers a laid-back community with access to plentiful beaches, gulf courses, local restaurants, fishing, and more. To protect this unique community from the insects and rodents that also love beach living, turn to the local professionals at Bill Clark Pest Control. We offer the services needed to keep pests out of your Port Bolivar home or business with our customized pest control services which ensure your property's exact needs are being met. With over 70 "Bugsperts" on staff, we have the knowledge, manpower, and expertise needed to solve your toughest pest problems. To learn more about the residential and commercial pest control services we offer, get in touch with Bill Clark Pest Control today.
The Best in Home Pest Control
Bill Clark Pest Control provides the home pest control services needed to eliminate the pests that call Port Bolivar home and to keep them from returning. Pests aren't just a nuisance, they have the potential to be damaging and dangerous and can cause sleepless nights. We offer a variety of residential pest control packages to meet your specific pest control needs. Our most comprehensive package is our Quarterly Package PLUS Fire Ants AND Rodents. This quarterly package offers immediate exterior treatment and interior treatments as well as protection against more than 13 common household pests. It also offers the benefits of lawn fire ant and rodent protection. To learn more about our residential pest control packages and which one will fit your home's unique needs, give us a call today!
Image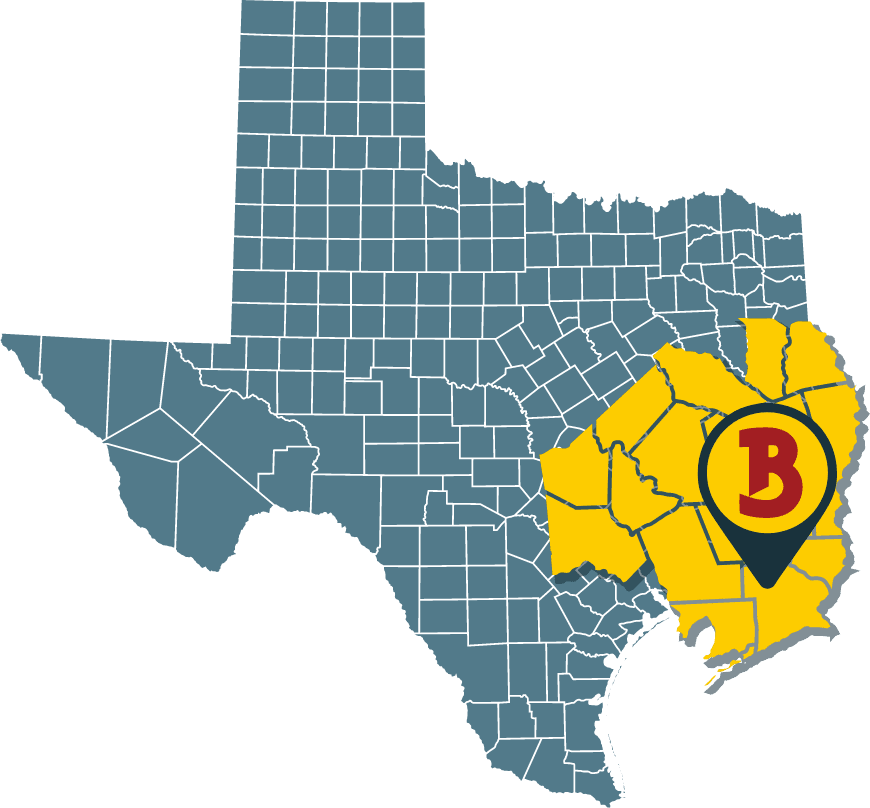 Wildlife Control in Port Bolivar
There is a plethora of wildlife living throughout Southeast Texas, including in Port Bolivar. Raccoons, pest birds, bats, skunks, squirrels, and more can make themselves at home and become a nuisance on any property. Wild animals cause a whole host of problems including damaging lawns and gardens, digging through trash, damaging the exterior of homes, nesting inside of homes, and introducing disease and bacteria to people.
 
To eliminate problems you may be experiencing with wildlife, turn to the wildlife control experts at Bill Clark Pest Control. We begin with a thorough inspection to accurately identify your wildlife invaders. Then we determine how they are entering, how severe the infestation is, and any damage they have caused. Finally, based on our findings, we develop a customized plan to eliminate the problem in the most humane manner possible. To learn more about our wildlife control services, contact us today!
Commercial Pest Control In Port Bolivar
Bill Clark Pest Control protects Southeast Texas businesses from the damaging ramifications of pest infestations. We provide the customized services needed to protect restaurants, retail stores, office buildings, hotels, schools, grocery stores, and many other types of commercial properties. Once you contact Bill Clark Pest Control, an inspector will come to your facility to perform an interior and exterior evaluation. Based on our findings, we develop a pest management plan that is unique to your facility which will treat existing pest problems and prevent new infestations. We always adhere to industry regulations and provide regular visits that are specific to your company's needs. To learn more about our commercial pest control services,  give us a call today.
Bed Bug Treatment in Port Bolivar
Bed bugs are prolific pests that hitchhike from place to place and are active throughout the entire year in Texas. Bed bugs can be found in any public place where people constantly come and go in large numbers. This means there is the potential for anyone to come into contact with bed bugs when spending time in places like airports, ferry terminals, libraries, movie theaters, museums, schools, office buildings, shopping centers, hospitals, etc. To avoid coming into contact with bed bugs, we offer the following helpful tips:
Never place personal belongings like bags, purses, or coats on the floor of public places.

Inspect hotel rooms before bringing your luggage in.

After returning home from vacation, immediately wash and dry all clothing on the highest heat setting the fabric can handle.

When at work or school, always keep your coat and other belongings in their own space away from other people's.

Never purchase used furniture, mattresses, or box springs for use inside your home.

Regularly vacuum your home, change and wash bedding, and inspect mattresses, box springs, and furniture for bed bugs.
If bed bugs do find their way into your Port Bolivar home, know that the experts at Bill Clark Pest Control can provide fast relief. For more information about our bed bug inspection, identification, and treatment services, reach out to us today.
Rodent Control in Port Bolivar
Although some may consider rodents adorable, what isn't cute is the havoc that follows them when they invade your home. Their tendency to carry diseases and constantly gnaw destroys your food, structures, and even your electrical wiring, putting you and your family in danger. Bill Clark Pest Control has over 65 years of providing expert rodent control in Port Bolivar.
When our rodent control exterminators in Port Bolivar come to evict your unwanted furry guests, they will:
Conduct a free home inspection to determine the extent of your problem.

Develop a treatment plan based on what they find.

Recommend exclusion repairs to deny future access to rats and mice.

Offer one-time, monthly, or quarterly rodent control service options.

Use effective, but family-friendly products to protect those you care about.
Termite Treatment in Port Bolivar
Termites are hard to find until they cause significant damage to your home. Bill Clark Pest Control is a professional termite treatment company with 65+ years of experience. We use the best products and offer a 100% satisfaction guarantee.
Our termite exterminators in Port Bolivar provide:
Free comprehensive termite inspection.
Access to advanced termite removal and control technologies.
Customized treatment plans for existing infestations.
Preventative treatment options.
Ongoing monitoring and maintenance.
Renewable termite warranties.
And more!
Mosquito Control in Port Bolivar
Mosquitoes in Port Bolivar are known for being vicious. They can be found all year due to the warm and humid climate. These mosquitoes carry dangerous diseases such as:
Malaria
Yellow Fever
Dengue Fever
Zika Virus
With quality mosquito control in Port Bolivar, you can keep your loved ones safe and regain control of your yard. Whether you need recurring service or a one-time plan, contact us today to start protecting your home.