What kind of pest problem are you having? Select all that apply.
Pest Control in Jasper
If you've ever suffered through even a small pest infestation, you know precisely how unpleasant it can be. So when nuisance bugs inevitably try to come back, make sure that you're ready! With us in your corner, you can count on a home that's free of:
Ants

Roaches

Spiders

Scorpions

Centipedes and Millipedes 

Silverfish

Earwigs

And so many more! 
Warrantied Service for Your Peace of Mind
Where pest control and prevention are concerned, trust is paramount. You need to be able to count on whoever you hire to deliver lasting results quickly, safely, and in a way that stops bugs from coming back. At Bill Clark Pest Control, we include a 30 day warranty with our pest control in Jasper, protecting you from recurring infestations once our initial service has concluded. Sign up for a one-time treatment or recurring service today and you can expect:    
A free and detailed home inspection

both in and around your home. 

Individualized pest removal plans

built to meet your needs. 

Safe and reliable pest control products

that you can depend on to work every time.

Available exterior treatments

if needed.

24 hour emergency phone lines

with in-person operators.

And more!

 
Image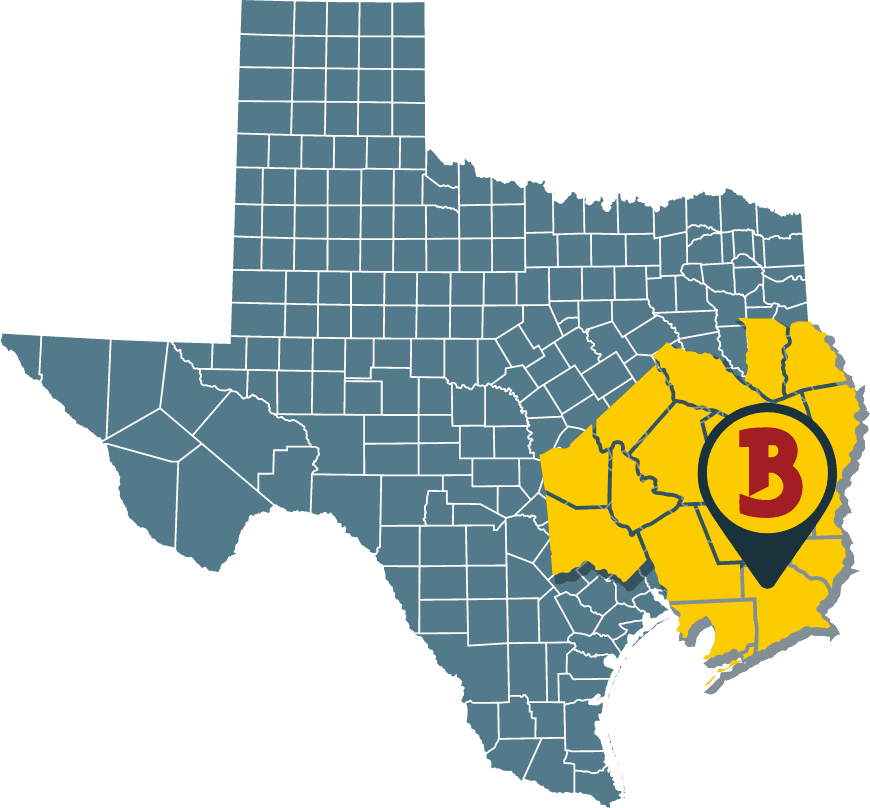 Termite Treatment in Jasper
We've all heard a horror story about termite infestations destroying someone's home. Troublingly, those stories are much more realistic than even the most seasoned pest control professional would like. Nationwide, termites account for more than $5 billion worth of home damage each year. Knowing that, you need to protect your home with nothing less than the very best termite control in Jasper. A timely response to an infestation can make all the difference, so call our 24 hour emergency phone lines as soon as you notice any of these signs of an infestation:
Hollow-sounding wooden fixtures.

Apparent water damage with no obvious explanation.

Warped door and window frames or buckling floorboards.

Piles of discarded insect wings, usually during spring.

Soft clicking or chewing noises coming from behind walls.

Sooty black or brown termite droppings, typically found at the exits of their tunnels.
Mosquito Control in Jasper
Believe it or not, mosquitoes are the most dangerous animal on the planet! Mosquitoes, particularly those in humid climates like ours here in Southeast Texas, are notorious for spreading diseases like:
Malaria

West Nile Virus

Yellow Fever

Dengue Fever

Zika Virus

And many more
If you want to enjoy your yard in peace and relaxation while still maintaining your loved ones' well being, you need quality mosquito control in Jasper. Sign up today and take back your outdoor spaces for good. 
Bed Bug Treatment in Jasper
Bed bugs are less destructive than termites and aren't dangerous like mice or rats. And yet still, they're somehow worse than all three. That's probably because they seem purpose-built to disrupt your sleep! So when these insidious, bloodsucking parasites sneak into your home, you need to get rid of them as quickly as you can. At Bill Clark Pest Control, our bed bug treatment in Jasper gives you exactly that. Sign up today to receive:
A top-to-bottom home inspection

to identify every affected room.

Treatment preparation assistance

,

mattress covers, and monitoring systems

available as needed.

Reduced-risk bed bug control products

to keep your loved ones safe. 

A thorough follow up inspection within 14 days

of our initial service.

Free retreatments

if bed bugs are coming back.

And much more!
Rodent Control in Jasper
Simply put, mice, rats, and other rodents are bad news. How can a pest that can both spread diseases like Bubonic Plague and starts electrical fires not be? If that sounds terrifying, we don't blame you. But if you're facing a mouse or rat infestation, there's no need to panic. Instead, call us at Bill Clark Pest Control to get our rodent control in Jasper. With free and comprehensive home inspections and industry-leading removal and exclusion techniques, you can always count on us to do the job right. Don't let these furry little home invaders stay comfortable for another second, and sign up today.   
Locally-Owned Since 1957
We at Bill Clark Pest Control are proud to be a locally-owned and operated business. With more than 65 years of serving the people of Southeast Texas, we'll bring an unrivaled level of experience to your home every time. Our knowledge of the area and its unique pest-related challenges and dedication to customer service has earned us an A + rating from the Better Business Bureau. So the next time unwanted pests get into your home, look no further than the local experts to send them packing!