What kind of pest problem are you having? Select all that apply.
Pest Control in Kirbyville
Unpleasant, irritating, and at times even dangerous, unwanted pests in your home should be taken seriously. As such, you can't afford to hire a company that won't go above and beyond for you. At Bill Clark Pest Control, our treatments in Kirbyville are precisely the kind of service you need to provide lasting protection from:
Ants

Roaches

Spiders

Scorpions

Centipedes 

Millipedes 

Silverfish

Earwigs

And so many more!
65+ Years of Experience You Can Rely on
When it comes to pest control, you have a choice. You can choose a company with years of hands-on experience and the know-how that brings or an unpracticed team without the knowledge needed to do the job right. We know which one we'd pick! Here at Bill Clark Pest Control, we bring more than 65 years of experience to your front door with exceptional service that includes:
Available interior and exterior service

to deal with a wide variety of pests.

Industry-leading products and techniques

for maximum results.

Quarterly services

with FREE fire ant control included. 

Year-round or one-time treatments,

depending on your needs and preferences.

 

24 hour in-person phone lines

for all of your pest emergencies. 

And more!
Image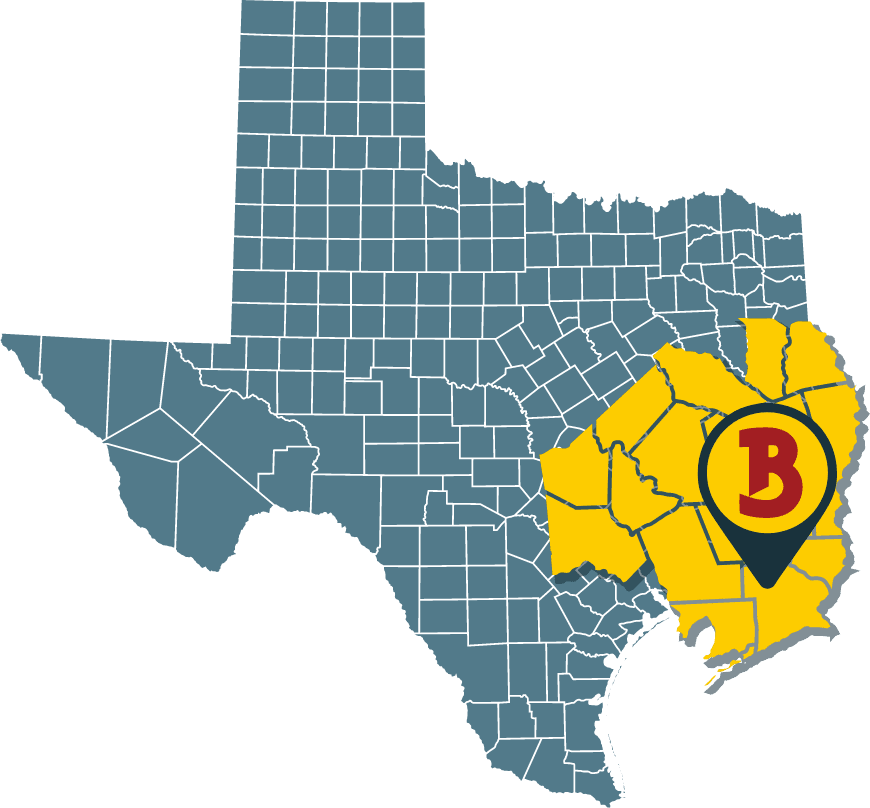 Termite Treatment in Kirbyville
Would you want a pest that is directly responsible for over $5 billion worth of damage each year to set up shop in your home? Probably not! So if you want to avoid contributing to that stunning statistic, you need termite treatment in Kirbyville. Yes, termites are among the most destructive household pests out there, meaning that it takes an expert to get them out of your home and prevent them from coming back. Sign up for service today and you can expect:
A free home inspection

from a local termite exterminator.

Ongoing maintenance

to keep your home safe for the long haul.

One-time treatments

if you just need to clean up a small infestation.

Top-of-the-line products,

including the reliable Sentricon Termite Colony Elimination System.

Renewable termite warranties,

which shield you from damage-related expenses for the duration of the policy. 

And so much more!
Bed Bug Treatment in Kirbyville
Are you waking up with mysterious, itchy bites on your skin? Does your bedroom smell like mildew or wet linen? Or perhaps you've been noticing small, rust-colored stains on your bedding? If so, you probably have a bed bug infestation. Before panicking or throwing out that mattress, give us a call. When you have our bed bug treatment in Kirbyville, you can rest easy again in the knowledge that you'll receive:
A detailed home inspection

to identify all affected rooms.

Full professional assistance

with necessary treatment preparations.

Optional installation of

mattress covers and bed bug monitors

to prevent future infestations.

A follow up visit within 14 days

of our initial service to ensure that bed bugs aren't making a comeback.

And more!
Mosquito Control in Kirbyville
No matter how long you've lived in or around Southeast Texas, you've probably encountered the region's vicious mosquitoes. In our warm, humid, subtropical climate, they're a year-round concern that requires an experienced touch to deal with. With more than 65 years of local experience backing it up, our mosquito control in Kirbyville is precisely what you need to keep your yard comfortable and your family healthy. Book a free inspection today and you can get: 
Family, pet, and plant-friendly

insecticide spray applications.

One-time treatments

, perfect for gatherings or special events.

Recurring maintenance

for year-round protection. 

Targeted elimination of mosquito breeding areas

around your property.

Protection from dangerous diseases like

West Nile Virus, Malaria, and Yellow Fever

.

A mosquito-free yard

that you'll actually be able to use.

And more!
Rodent Control in Kirbyville
At Bill Clark Pest Control, we first opened our doors in 1957 and we've still yet to discover more troublesome pests than mice and rats. Clever, sneaky, and potentially dangerous, rodents excel at getting indoors and can expose your loved ones to numerous hazards, including disease and food contamination. In order to maintain a safe and healthy home, you need the very best rodent control in Kirbyville. The longer they're in your home undisturbed, the more difficult they'll be to get rid of, so once you discover mice and rats in your home, give our 24-hour phone lines a call!  
Your Satisfaction Guaranteed
We don't blame you one bit if you're tired of dealing with pest control companies that won't stand behind their work. Instead of rolling the dice again and hoping for the best, choose a company that puts you first. That's why every single one of our residential and commercial services are backed by a 100% satisfaction guarantee! You deserve to work with a team that you can trust and at Bill Clark Pest Control, that's exactly who we are.