Expert Termite Control For Southeast Texas Homes & Businesses
Providing effective termite control in Beaumont, Port Arthur, Orange, and throughout Southeast Texas, Bill Clark Pest Control has been protecting homes and businesses against termite damage since 1957 and utilizes the most advanced termite treatments available to get rid of the destructive pests. Even if you don't already have a termite problem, you'll want to consider our termite control services. After all, Southeast Texas is one of the heaviest termite-infested regions in the United States so it's not a matter of if they'll infest your property but when.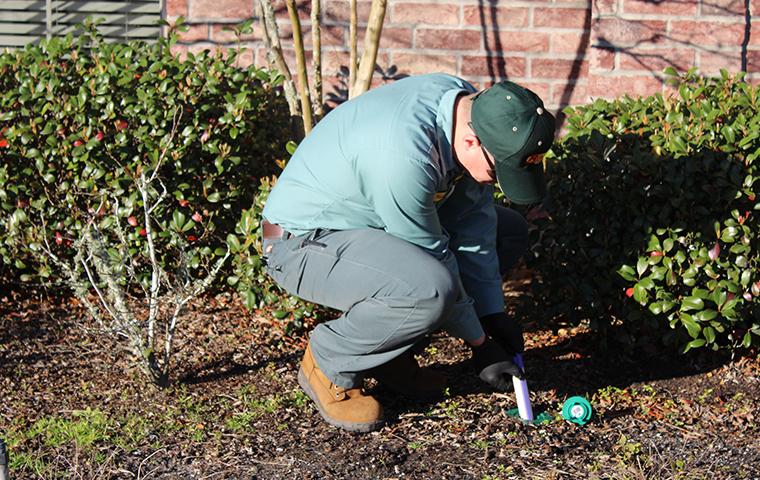 Our Termite Control Process
FREE Termite Inspection
When you contact Bill Clark Pest Control for help getting rid of termites, we'll start by sending a termite inspector to perform a thorough evaluation of your structure – both interior and exterior. During the inspection, we'll determine if and what type of termites are present and evaluate the severity of the infestation and the amount of termite damage as well as identify conditions that are likely to attract these wood-destroying insects. Based on the findings of our termite inspection, we'll recommend the termite treatment that best suits your specific situation. While we only treat subterranean and Formosan termites, if we detect drywood termites or one of the wood-destroying beetles, we'll refer you to a company that specializes in these types of control methods.
Termite Treatment
Using the latest and most advanced termite solutions available, Bill Clark Pest Control will eradicate existing termite activity and prevent new infestations from occurring. Our termite treatment options include the installation of the Sentricon® Termite Colony Elimination System and the application of Termidor®, a liquid termite treatment. While they work differently, both termite control options are focused on the exterior of the structure and are highly effective in exterminating termites and protecting your property against termite damage.
Bill Clark Pest Control will also provide an interior termite treatment if necessary.

Bill Clark's Termite Re-Treatment Warranty
When you partner with Bill Clark Pest Control for termite control, you'll receive a one-year renewable termite re-treatment warranty where applicable. Each year when you renew your termite warranty, we'll perform an interior and exterior termite inspection to ensure your property remains free of these destructive pests.
Our termite re-treatment warranty is transferrable should you sell your property.
How Does The Sentricon® System Work?
The Sentricon® System is a termite baiting system that is installed directly into the soil around the perimeter of your home or business to form a ring of protection that these wood-destroying insects cannot breach.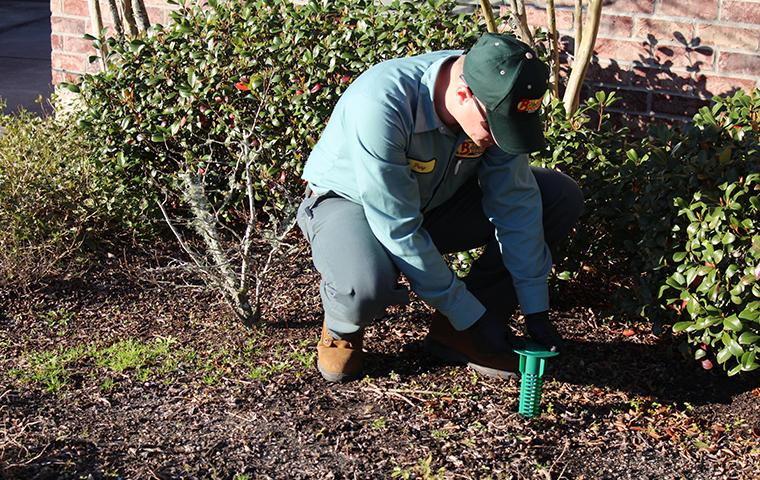 A Certified Sentricon® Specialist from Bill Clark Pest Control will install termite bait stations in the soil around the perimeter of your home.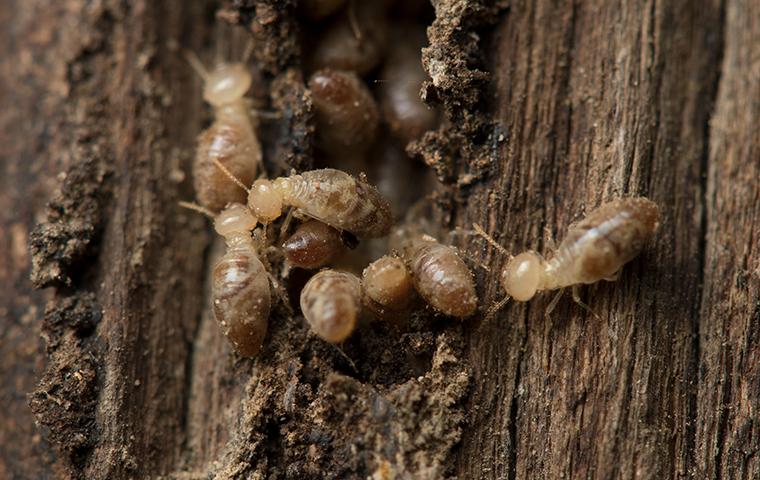 Foraging termite workers enter the stations, eat the Recruit HD bait and take it back to the colony.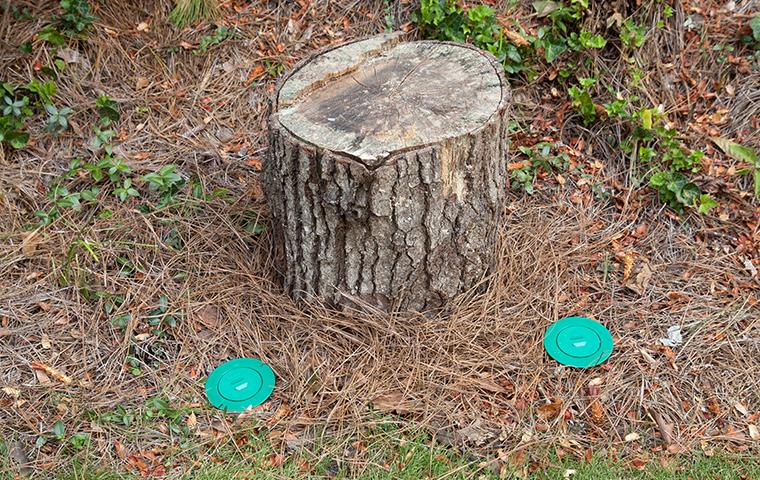 Unable to molt, termites die and the end result is the complete elimination of the termite colony – including the queen. The Sentricon® System continues to stop new colonies from starting.
How Does Termidor® Work?
Termidor® is a termiticide/insecticide that eliminates termites in structures and defends against future infestations.
Termidor® is made from a revolutionary nonrepellent, or "undetectable," chemical technology that termites cannot see, smell, or taste. So termites neither avoid the treatment zone nor try to find a way around it. Instead, they ingest Termidor®, completely unaware that doing so will inevitably kill them. It doesn't stop there, it kills termites on contact as well. And since termites can't detect its presence, termites directly ingest and contact Termidor® as they go about their normal routines, this is referred to as the Termidor® "Transfer Effect."
Using Termidor®, one of our Bugsperts will:
Treat your slab by creating a trench around the exterior perimeter of your structure or by using the HP II system.
Treat underneath the slab using a proven rodding method.
Treat known exterior expansion joints.
Termite Pre-Treatments Also Available From Bill Clark's Bugsperts
Ideal for new construction and additions to existing structures, Bill Clark Pest Control offers residential and commercial termite pre-treatments to stop termite damage before it has the chance to happen. We've worked successfully with homeowners, home builders, architects, and contractors; we're ready to help you protect your home or building.
Our pre-treatment options include:
Sentricon®
Offering constant protection 24/7/365, our Bugsperts will install the Sentricon® System around the structure AFTER construction has been completed and the landscaping has been completed.
Liquid Treatment
One of our highly trained Bugsperts will treat the structure during the construction phase and before the foundation is poured to prevent termites from infesting.
Termimesh System
This termite barrier system stops termites from entering through penetration points such as openings around pipes. Using a superior grade stainless steel mesh to create a physical barrier these wood-destroying pests cannot pass through. As is the case with liquid pre-treats, the Termimesh System is added before the foundation is poured.
A termite warranty may be available, please ask us for more information.
Not sure which option is best for your home or business? Contact Bill Clark Pest Control to discuss your situation!
Termite Frequently Asked Questions
When do termites swarm in Southeast Texas?
Subterranean termites typically swarm in the spring when the temperatures start to climb and often after a rainstorm.
What are the signs of a termite problem?
Mud tubes that extend from the ground to openings along the foundation, piles of discarded wings in the house, and little white bugs in the soil around the foundation are just a few signs of termites. For more information about these destructive pests, please visit our termite identification page.
If I own a home in Southeast Texas, should I be worried about termites?
Yes! If you "Google" termite infestation probability map, you'll see that Beaumont, Orange, Port Arthur, and all of the Southeast Texas region are situated in a very heavy zone. That means if you don't currently have a termite problem, you will. It's best to take action before termite damage occurs.