Reliable Pest Control In Sabine Pass, TX
Sabine Pass is a quaint neighborhood that lies on the west bank of the Sabine River. Whether you own a residential or commercial property in our area, pests are a major problem for many property owners. Keep your Sabine Pass home or business property pest-free with a little help from the qualified pest control experts here at Bill Clark Pest Control. We have been serving communities like Sabine Pass for over 60 years and we are dedicated to keeping homes and businesses free of pest problems for years to come. Don't wait for pests to invade your property, contact Bill Clark Pest Control for immediate assistance with your pest control needs.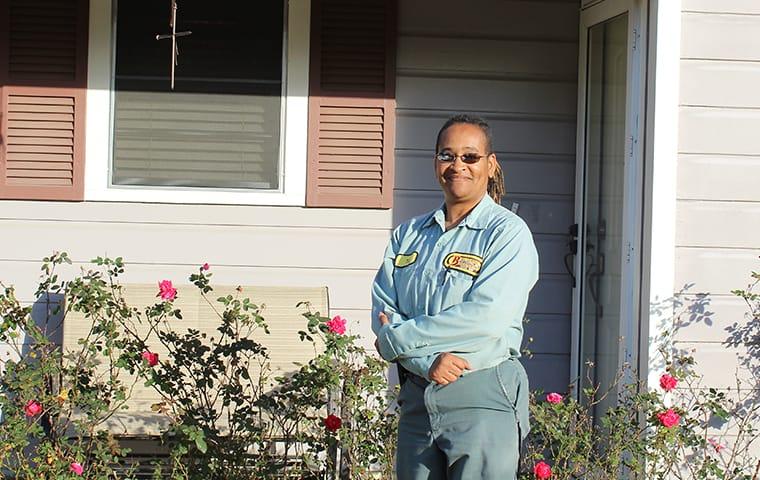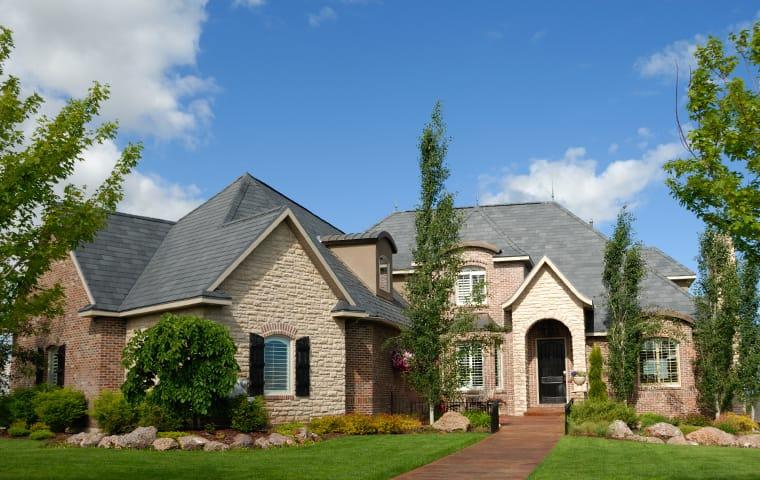 Home Pest Control In Sabine Pass, TX
As a homeowner, your number-one priority is ensuring the safety of your home and family. Making sure your residential property is maintained and taking care of your family members are important parts of owning a home. Pest infestations can threaten the health and security you worked hard to establish. Your Sabine Pass home deserves the best pest protection it can get, which is why Bill Clark Pest Control is right for you. We offer several home pest control programs to keep your Sabine Pass home pest-free all year long. Whether you need general pest management, rodent control, fire ant elimination, or any other type of pest control services, we have you covered. Our residential pest control programs include quarterly service visits and year-round pest protection. For effective home pest control services that you can trust to get the job done right, turn to Bill Clark Pest Control.
Commercial Pest Control In Sabine Pass, TX
Owning a business is about producing high-quality products and unbeatable services. Your job is to keep your customers satisfied and your commercial facility protected from potential problems. Unfortunately, when pests get into your Sabine Pass business, they can damage products, equipment, and your reputation. The last thing you want your customers to find in your business is a cockroach crawling across the floor or spiders spinning webs in the corners. To protect your business reputation and property from pest problems, look no further than Bill Clark Pest Control. Our commercial pest control services are designed to fit your unique pest control needs and industry-specific regulations. When you count on Bill Clark Pest Control, you can rest easy knowing that we will keep your Sabine Pass property protected against the damage and problems pest cause. Reach out to us today for more information about all of our Commercial pest control services.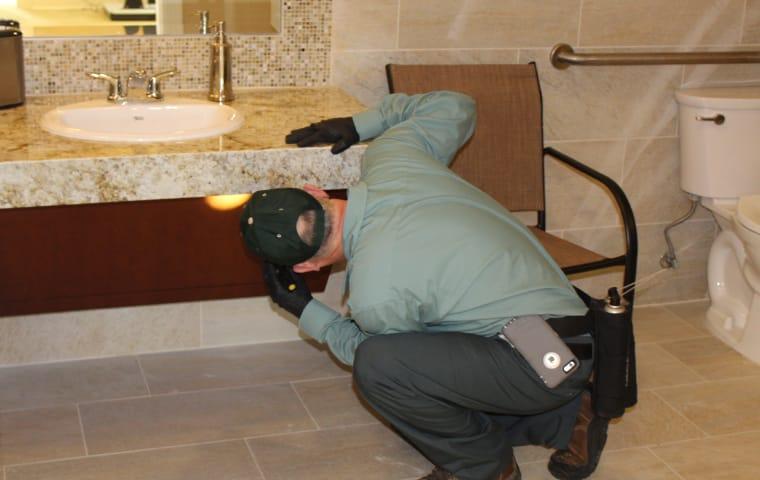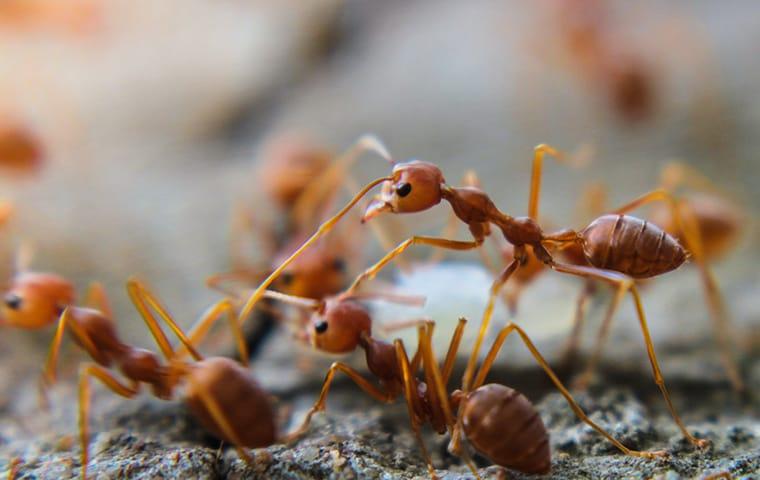 Are Fire Ants Dangerous In Sabine Pass, TX?
Living in any southern state can mean that you run into fire ants fairly often. Fire ants get their name from their reddish-colored bodies and the painful stings they inflict when angered or threatened. One of the most notable things about fire ant colonies is the large soil mounds they create in sunny locations. Some fire ant mounds can reach up to 7 inches tall and about 2 feet wide! If left undisturbed, fire ant colonies can grow very large and will send out new queens to create other colonies nearby, usually on the same property. Fire ants feed on insects and dead animals, however, they are attracted to fats and sweet foods when they invade Sabine Pass properties. Fire ants have very painful stings, and they can be dangerous if they get into your home or business. Although one fire ant sting might not be too harmful to most people, some individuals have allergic reactions to fire ant stings. In some cases, allergic reactions to fire ant stings can be fatal if they aren't treated immediately. To eliminate and prevent fire ants, turn to the pest control experts here at Bill Clark Pest Control. We offer fire ant control services for residential and commercial properties, cemeteries, parks, recreational areas, and many other outdoor spaces. Contact us today to learn how our fire ant elimination services can benefit you.
Guide To Avoiding Bed Bugs In Sabine Pass, TX
Even if you've never seen a bed bug, you've probably heard about the horrors of having a bed bug infestation in a Sabine Pass property. These small, flat insects are capable of squeezing into the smallest of gaps and hiding in the most difficult-to-reach places. If they manage to get into your home or business, bed bugs might hide under floorboards, behind wallpaper, in electrical sockets, and just about any other tiny opening. But how can you prevent bed bugs from getting into your Sabine Pass property in the first place? Bed bugs don't hop or fly. Instead, they can only infest your property if they hitchhike their way inside on clothing, bags, or belongings. The key to avoiding bed bug problems in your home or business is preventing them from being brought inside.
Here are some prevention tips to keep in mind:
Check your belongings for signs of bed bugs, especially after traveling. If any signs are present, toss all those items into the washer on the highest heat setting, or put them in the dryer on high heat for half an hour.

Inspect your hotel or motel room for bed bugs before sleeping. Signs may include blood stains on sheets, tiny white bed bug eggs, and spots of excrement.

Avoid bringing used furniture to your property. Bed bugs often hide inside couches and chairs that came from a property that already had a bed bug infestation.

Don't set your bags on the floor of public spaces such as movie theatres, airports, libraries, lobbies, and public transportation. Bed bugs are much more common in areas where many people travel frequently.
If bed bugs are bothering you, the best thing you can do is get professional help. At Bill Clark Pest Control, we offer effective bed bug treatment methods for Sabine Pass homes and businesses. Give us a call today to schedule your free bed bug inspection.