Effective Pest Control In Pinewood Estates, Texas
Pinewood Estates, Texas, is a great place to live--but no one thinks more highly about the living conditions than common area pests. The moisture-rich conditions in the area are very conducive to pest activity and that means your Pinewood Estates home is susceptible to pest infestation. We're here to help.

Bill Clark Pest Control is the largest pest control company in Southeast Texas. We have been proudly servicing the community of Pinewood Estates and the surrounding areas since 1957. From Port Arthur and the Lakes down to Bolivar Peninsula, we've got you covered. For over 60 years, it has been our goal to offer the best in residential, commercial, and industrial pest control to our valued clients. We are a locally owned and operated team comprised of experienced "bugsperts" that are ready to tackle your pest situation, big or small.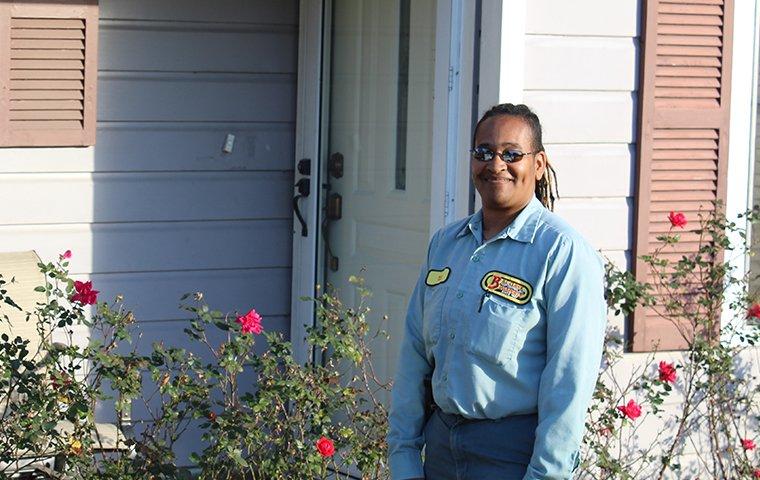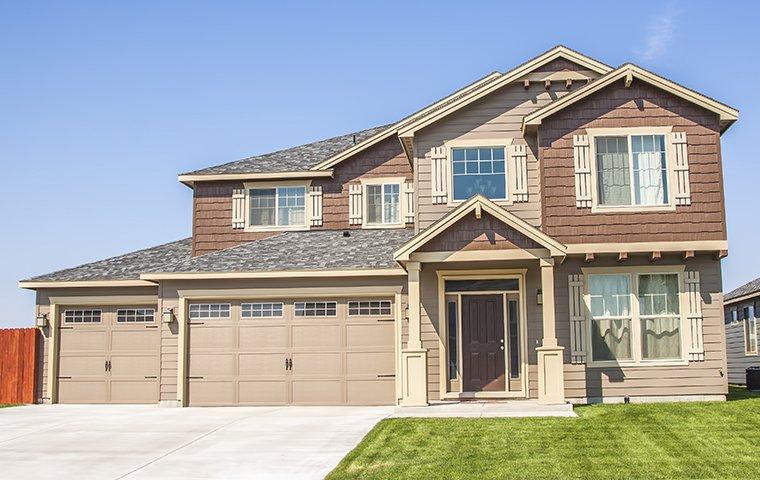 Home Pest Control In Pinewood Estates, TX
Texas is home to many common household pests like ants, spiders, scorpions, bed bugs, termites, and many others. Our residential pest control services provide the protection you need and deserve. Look through our service offerings and contact us with any questions or concerns, we're always happy to work with you to come up with a treatment plan that makes sense for you. Our plans include:
Quarterly Package Plan: General pest control against more than 13 pests.
Quarterly Package PLUS Fire Ants OR Rodents: General pest control plus control against lawn fire ants OR rodents.
Quarterly Package Plan PLUS Lawn Fire Ants AND Rodents: General pest control plus control against lawn fire ants AND rodents.
Pest Stop Plan: A one-time treatment option that targets specific pest problems.
Each of our treatment plans covers interior and exterior treatments, implementing proper sanitation, exclusion, and structural modification measures to help pests stay away for good. Call us today for unmatched pest control services you can depend on. Should a covered pest return to your property between scheduled treatments, we will return per our warranty promise, to re-treat at no extra charge.
Commercial Pest Control In Pinewood Estates, TX
Southeast Texas is home to many bustling businesses. If you run a business, you know there's no bigger threat to your reputation than a pest infestation. From your customers and employees to your inventory, every aspect of your business is at risk when you have a pest problem. Contact the team at Bill Clark Pest Control for complete commercial pest control services that cover a long list of businesses and industries including:
Retail

Healthcare

Office buildings

Schools

Property management

Hotels

Banks

Warehouses

Apartment buildings

Grocery stores

Government buildings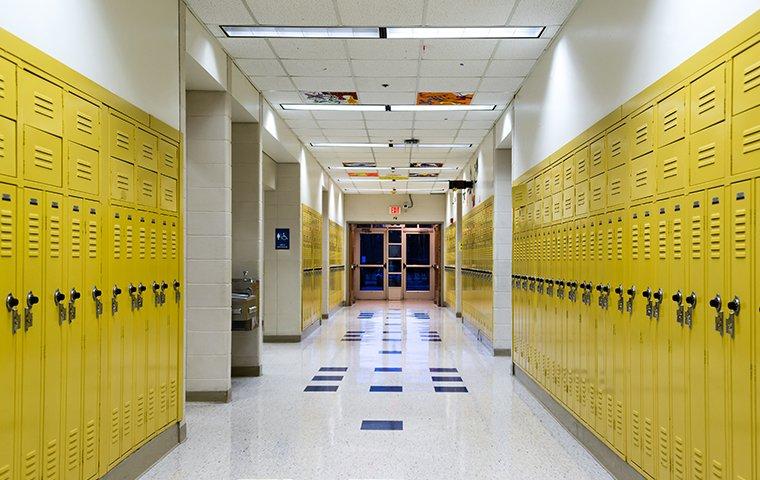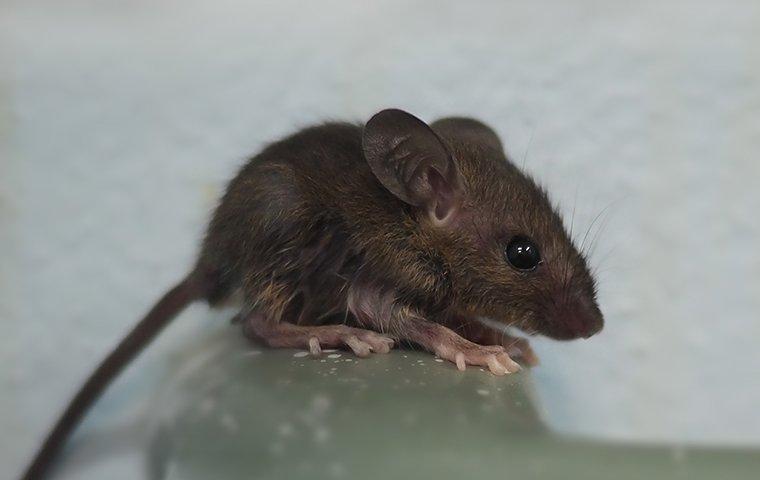 Three Problems Rodents Cause In Pinewood Estates, TX
The first thing to know about rodents is that they are very unsanitary. They are known for carrying a long list of diseases and ailments that can be easily transmitted to humans in a number of ways. First, they can bite. You can contract an infection and/or serious disease from a rodent bite. Second, they can contaminate your entire house, making you vulnerable to food poisoning and many other diseases.

Rodents leave feces and urine wherever they go. This means, as they scurry across your floor or countertop, they are leaving behind materials that contain a variety of harmful pathogens and bacteria. These little presents left behind from rodents can cause serious allergic reactions that often require medical attention.

Rodents like to chew and gnaw on anything they can sink their teeth into. When they get inside your wall voids, they begin chewing on the construction of your home. Most notably, this includes the gnawing of electrical wiring in and around the house. This increases the chance of a fire, possibly leading to large-scale damage.
Guide To Avoiding Bed Bugs In Pinewood Estates, TX
Everyone knows that bed bugs are much more than a headache, they're a complete nightmare. Once they get inside your space, they can spread to every room in the house. Not only are they tiny, but they're also nocturnal, meaning they typically hide away during the day and only come out at night for feeding (although they can feed in the daytime if they are in a dark place). This allows bed bug infestations to go largely unnoticed for long periods of time. Consider implementing the following measures of prevention:
Keep your living space clean.

Pick up clutter and eliminate stray piles of linens/clothing.

Vacuum and steam clean all areas around your bed, near furniture, around walls, etc.

Regularly do the laundry and wash/dry all linens on high heat.

Inspect all items entering your home, like luggage, clothing, furniture, etc.
The most reliable way to protect your home from a bed bug infestation is to contact the professionals at Bill Clark Pest Control. Our team performs a thorough inspection to identify all bed bug activity, and then we quarantine areas of infestation to keep the problem from spreading. Our treatment methods ensure a bed bug-free space and we return for maintenance visits to make sure your space stays pest-free in the future.