Reliable Pest Control In Old Town Spring, Texas
Spring and Klein are communities located 20 miles north of downtown Houston, Texas. Over 58,000 people call this area of the country home. Spring and Klein have experienced rapid growth, both commercially and residentially over the last ten years. Since 1957, Bill Clark Pest Control has grown to be the largest pest control company in Southeast Texas. We protect OUR community by playing an active role and displaying a strong commitment to the betterment of the areas we serve. We believe it's important to be engaged in and give back to organizations such as the Spring-Klein Chamber of Commerce. When businesses and communities come together, great things happen. Bill Clark Pest Control is proud that we have the opportunity to be a part of this great community.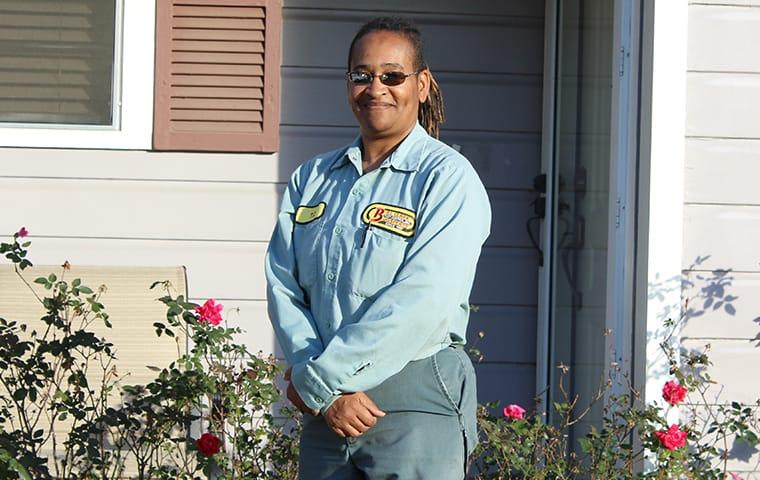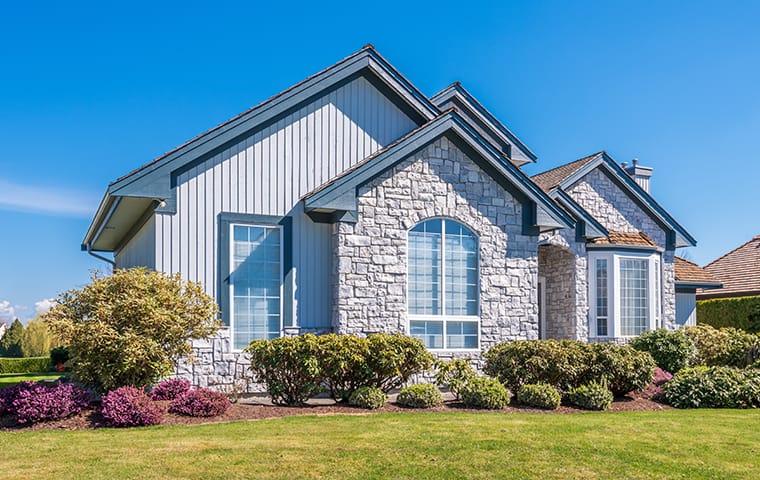 Home Pest Control In Old Town Spring, TX
Bill Clark Pest Control understands the unique pest control needs of Southeast, Texas homeowners. We developed our home pest control programs to meet those needs and to protect residential properties from our area's most common pests, including ants, roaches, spiders, earwigs, rodents, and termites. Our Quarterly Package plans provide the year-round protection needed to maintain a pest-free household. All three of our Quarterly Package plans include an immediate exterior treatment, an interior treatment, a re-treatment warranty, and protection against more than 13 pests.
Our targeted pest control treatments provide peace of mind against pests, and the potential dangers and damage they cause. To learn more about any of our Quarterly Package plans, including which offers control against rodents or fire ants, give Bill Clark Pest Control a call today.
Most Common Rodents In Old Town Spring, TX
Rodents are pests that often find their way into Old Town Spring homes and businesses to take advantage of the food and shelter they provide. All rodents are characterized by their sharp front incisors that grow throughout their entire life. To prevent their teeth from overgrowing, rodents constantly chew. Inside a home or other building, rodents will chew on and damage wires, pipes, drywall, flooring, furniture, food containers, and more. Their chewing habits can also trigger fires and cause water damage inside of a structure they have decided to invade.

Some of the most common species of rodents you will come into contact with in Southeast, Texas include:
Norway rats

Roof rats

House mice
To solve current problems you are experiencing with rodents and/or to prevent future problems with these invasive and damaging pests, partner with Bill Clark Pest Control. Our rodent solutions will evict rodents from homes and businesses in the fastest and most effective manner possible. To learn more about our rodent control process, reach out to us today.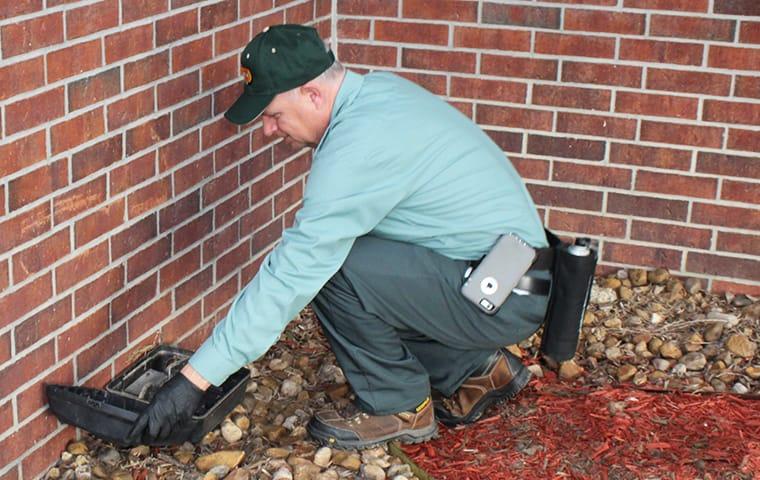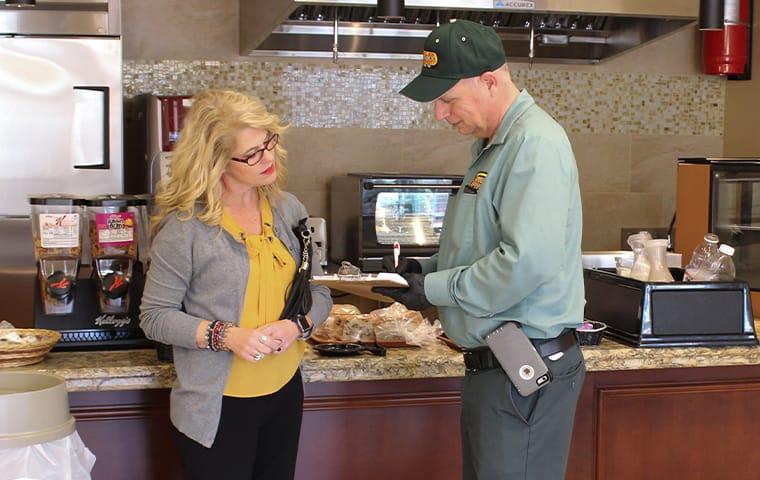 Commercial Pest Control In Old Town Spring, TX
Bill Clark Pest Control has been providing customized commercial pest control services throughout Southeast Texas since 1957. We have the experience and dedication needed to meet the unique needs of your Old Town Spring business. Our professionals target and eliminate pests utilizing our advanced commercial pest control services. Through thorough inspections, effective treatment, and follow-up services we will ensure that your business's pest problem will be solved once and for all.
Some of the many commercial industries we protect from pests include retail stores, healthcare facilities, office buildings, schools, warehouses, banks, grocery stores, and more. To learn more about our wide range of commercial or industrial pest control options, contact Bill Clark Pest Control today.
Guide To Protecting Your Old Town Spring, TX Property From Termite Damage
Termites are an invasive pest that can find their way into any Southeast, Texas home or business either accidentally or while out and about foraging for food. Once inside they will invade and feed on structural wood and other wooden items they come across. Termites are a huge problem throughout Texas and have the potential to work unnoticed for long periods, usually only being discovered once their damage has been.

To protect your Old Town Spring property from termites we want to offer some termite prevention tips:
Remove fallen trees, tree stumps, leaf piles, and other excess organic debris from your property.

Leave at least an 18" barrier between and mulch or soil and your home's foundation.

Maintain gutters so rainwater does not overflow into your home's walls.

Avoid wood to soil contact on your property and near your home.

Seal cracks in the foundation.

Make sure loose or missing roof shingles are repaired.

Use a dehumidifier to reduce moisture levels in your home.

Make sure crawl spaces are properly ventilated.
At Bill Clark Pest Control we can provide the termite solutions needed to rid your home's termite problem. To get started, call us today and schedule a termite inspection!