Effective Pest Control In Nome, TX
To keep destructive and dangerous pests out of your Nome home or business, you need the help of the skilled pest professionals here at Bill Clark Pest Control. For over 60 years we've provided excellent pest management services for residential and commercial property owners by utilizing the most advanced pest control technologies and prevention methods available. We have proudly grown to be the area's largest and most dependable pest control provider by offering excellent pest control services at affordable prices. Take back your Nome property from pests by partnering with the professionals here at Bill Clark Pest Control today.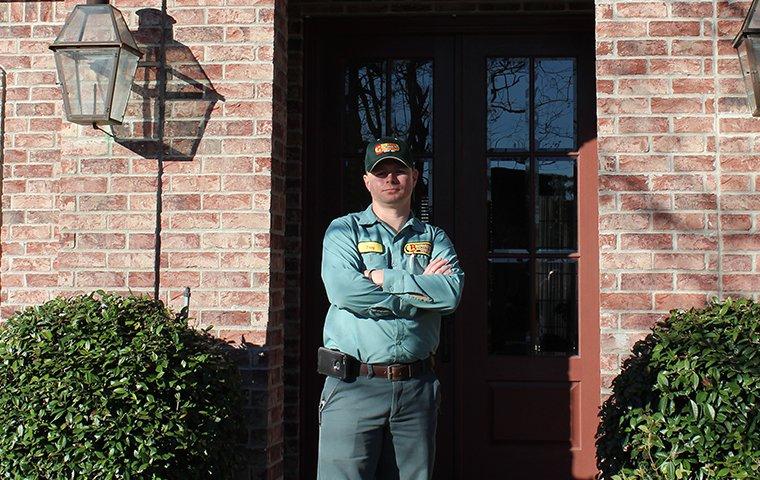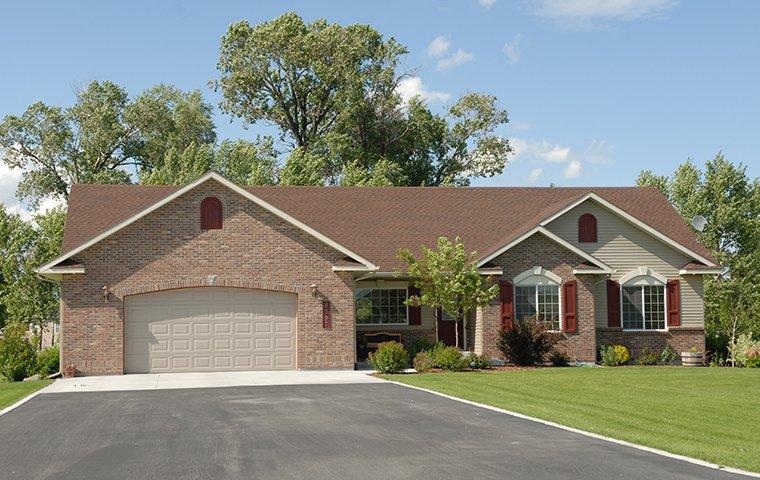 Residential Pest Control In Nome, TX
When pests get into your Nome residential property, they're not just annoying and disruptive, they're also a threat to the health of you and your family. At Bill Clark Pest Control, it's our top priority to keep ants, spiders, scorpions, and other common household pests away from your home. Since 1957, Bill Clark Pest Control has been proud to protect property owners in Southeast Texas from the area's toughest pests. You can rely on us to deliver superior pest protection year-round.
We offer three different general pest control plans, depending on the unique needs of your Nome residential property:
Quarterly Package Plan

Quarterly Package PLUS Fire Ants OR Rodents

Quarterly Package PLUS Fire Ants AND Rodents
Regardless of which plan you choose, you'll receive coverage of 13+ pests, year-round protection, and a re-treatment warranty. We also provide our Pest Stop program to target and eliminate specific pest problems. Get in touch with Bill Clark Pest Control today to learn which of our home pest control plans is right for you.
Commercial Pest Control In Nome, TX
As a business owner, pests are a threat to your reputation. They cause property damage, distract your employees, spread harmful bacteria, and scare away your customers, all of which can lead to a significant loss of revenue. If you're tired of dealing with insects, rodents, and other pests in your Nome commercial facility, the experts from Bill Clark Pest Control are here to help. It's our primary goal to handle all of your pest problems so that you can focus on providing the best experience for your customers. We understand how to control and prevent pests in a wide range of business environments, including retail stores, healthcare facilities, schools, apartment buildings, and more. Give a call to the professionals here at Bill Clark Pest Control today to receive the ongoing commercial pest control services you deserve.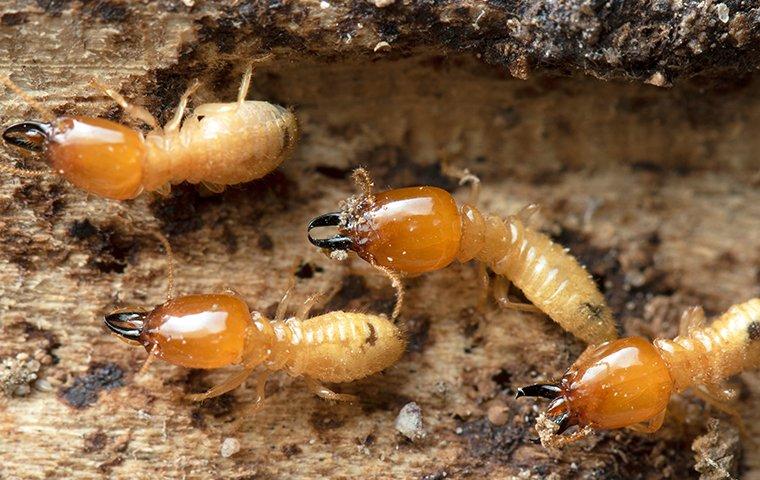 Signs Of Termite Activity In Nome, TX
Although one tiny termite might not look like much of a threat, when a whole colony of termites works together, they're capable of causing massive structural damage to your Nome property. One of the most important steps in avoiding the extensive damage termites cause is learning how to identify their presence. If termites invade your Nome home or business, here are a few of the signs they might leave behind:
Visible, maze-like patterns in your furniture and exposed wooden portions of your property.

Bubbling or peeling paint that resembles water damage.

Small, pinpoint holes in your drywall.

Discarded termite wings around the exterior of your property.

Wood that sounds hollow when you tap on it.

Termite swarmers flying around your neighborhood.

Mud tubes climbing up the exterior walls of your home or business.
Once you identify the presence of termites in your Nome property, you should always reach out to the professionals here at Bill Clark Pest Control. We have the experience, skill, and products needed to eliminate active termite infestations and prevent them from returning. Reach out to our licensed professionals today for more information about how we handle termite infestations.
Reduce Your Exposure To Mosquitoes In Nome, TX
Mosquitoes are a major concern for both home and business owners in Nome and throughout Southeast Texas. Although these tiny pests might not look threatening, they are capable of causing significant problems when they live around your Nome property. Mosquitoes feed on the blood of humans and animals, leaving behind itchy red welts. Although mosquitoes are often regarded as annoying pests, it's important to remember that mosquitoes also pose several health risks. Mosquitoes spread a variety of diseases, including yellow fever, malaria, chikungunya, West Nile virus, and dengue. When it comes to avoiding the problems mosquitoes cause, you should take every step to reduce your exposure to these irritating pests. Minimize your exposure to mosquitoes by keeping the following mosquito prevention tips in mind:
Apply mosquito repellent before spending time outdoors.

Avoid going outside during the early morning and evening, when mosquito activity is highest.

Dump out items that may collect water, such as flowerpots, buckets, tarps, and cans.

Wear long-sleeved shirts and pants when you spend time outdoors.

Replace the water in your birdbaths every few days and keep outdoor water features well-maintained.

Minimize sources of excess moisture, such as leaking faucets and pipes.

Trim your grass short regularly and cut thick foliage away from your exterior walls.
Prevention tips are helpful, but the most effective way to reduce the mosquito populations around your Nome property is with professional mosquito control services from Bill Clark Pest Control. Contact us today to learn more about our mosquito control and prevention services.