Effective Pest Control In Hankamer, TX
Located just northeast of Lake Anahuac, the town of Hankamer, TX, is a gem of a community in northern Chambers County. However, local Texans aren't the only ones who like to spend their time here. Local pest populations are also big fans of conditions here, and that means all Hankamer homes and businesses are vulnerable to the threat of pest infestation. Pest infestation seriously compromises your health and safety, which is why it's best to seek out help from pest experts.

Bill Clark Pest Control has been providing quality residential and commercial pest control services to the residents and businesses of Southeast Texas for over 60 years. Our team of certified and licensed 'bugsperts' promises year-round protection from a long list of common Texas pests, including ants, cockroaches, centipedes, millipedes, earwigs, pill bugs, silverfish, scorpions, spiders, and rodents. Hankamer property owners can feel good knowing we offer the most effective, efficient, and lasting pest results on the market. Get in touch with us today to hear more about our quality pest solutions.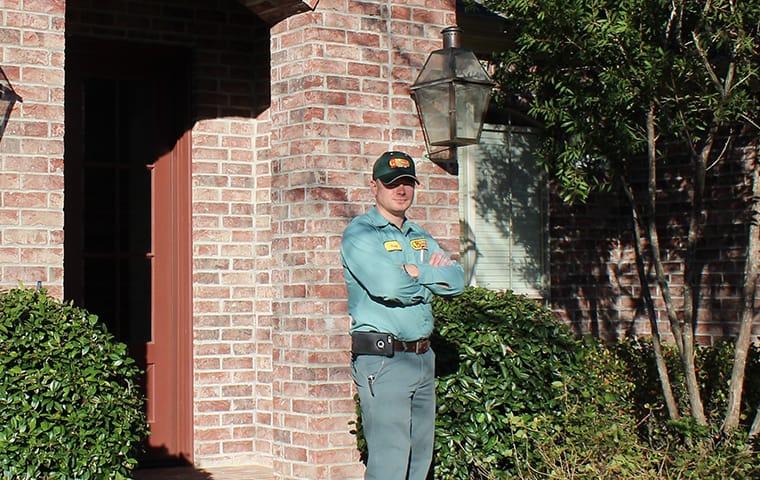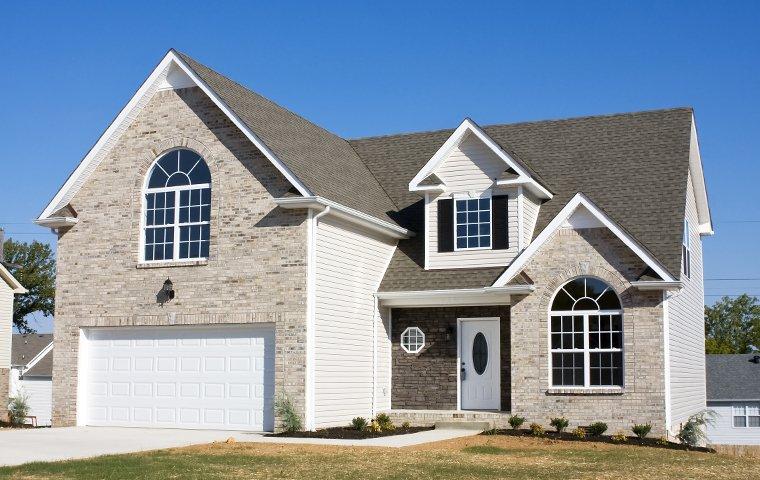 Residential Pest Control in Hankamer, TX
Your house is your safe space, and you and your family should feel totally protected when you're at home. However, pest activity makes that impossible. These intruders present a year-round threat that Hankamer homeowners should be prepared for. From year-round protection to one-time treatment, the team at Bill Clark Pest Control can help find the residential pest control service plan that's right for you.
Quarterly Package Plan (Basic home protection)

Quarterly Package Plus Fire Ants OR Rodents (Home protection + fire ant or rodent control)

Quarterly Package PLUS Plan (+ fire ant treatment and rodent control)

Pest Stop Program (One-time targeted treatment)
Whether it's a one-time treatment or lasting protection, Bill Clark Pest Control has exactly what you need to prevent pests in and around your home.
Through proper sanitation, exclusion, and structural modification, we are able to rid your property of pests and keep them out for good. Our follow-up services are scheduled at your convenience, and we're dedicated to offering our customers unparalleled satisfaction. Reach out to us today to discuss your residential pest control needs.
Commercial Pest Control in Hankamer, TX
Pests love local businesses, as there are ample sources of food, water, and shelter for them to choose from. No matter what type of business or industry you're involved in, pest activity is a threat, and the possibility of a full-blown infestation is not something to take lightly. For year-round pest protection for your business, look no further than the team at Bill Clark Pest Control. As the largest pest control company in the region, we hold ourselves to a high standard of service, and we're proud to offer comprehensive commercial pest solutions that you can trust.

Our team services a wide variety of commercial properties, including but not limited to retail, healthcare, office buildings, schools, property management, hotels, banks, warehouses, apartment buildings, grocery stores, city and government buildings, and many more. We visit your property for a complete inspection, and then we'll work with you to figure out the treatment plan that best suits your needs. Call us today to get started, and we'll solve all of your pest problems together.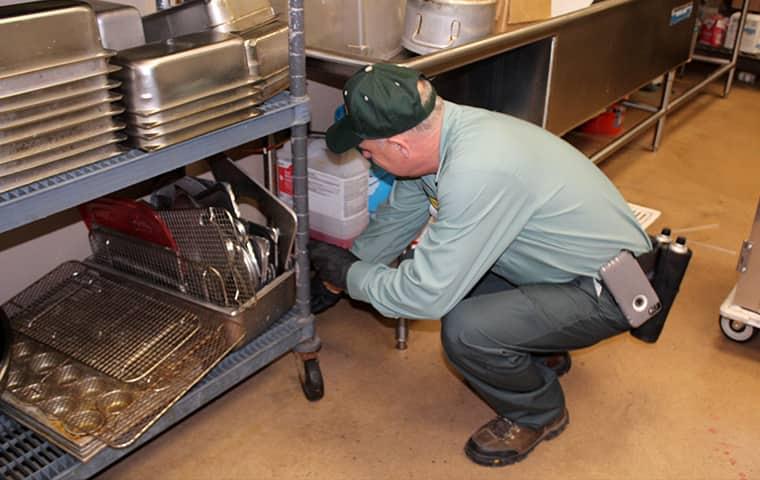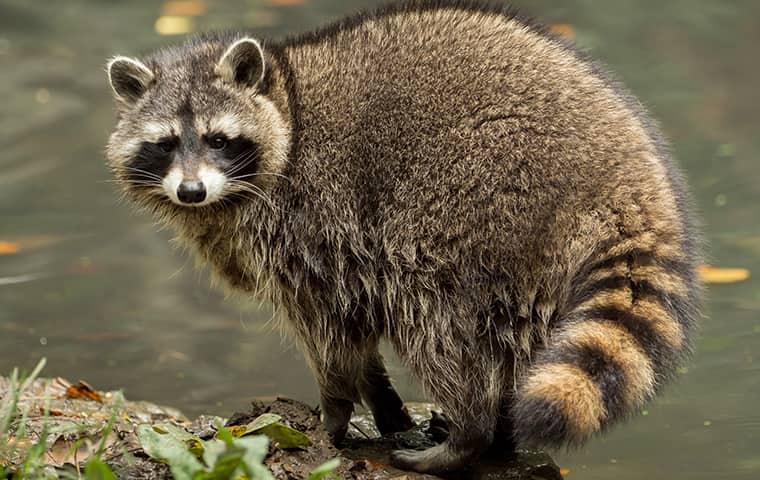 Destructive Wildlife Behavior in Hankamer, TX
Some people think wildlife is cute and cuddly, but that's far from the truth. Wildlife are in fact pests. They can get into your home or business and cause large-scale property damage, ruining your property and your yard, and costing you thousands of dollars in repairs. More importantly, they can pose a real threat to your health. Here are some common destructive behaviors of wildlife that can put you and your home at risk:
Digging underneath the porch or deck, destabilizing the structure.

Taking food from vegetable plants, and fruit trees.

Destroying fencing around your property.

Contaminating insulation with urine and feces.

Getting into, and contaminating, food and drink.

Foraging through garbage, and scattering it everywhere.

Threatening domestic pets, like cats and dogs.
For year-round protection from wildlife infestation, call on the team at Bill Clark Pest Control. We offer complete wildlife removal and prevention services that home and business owners can count on throughout the year. Contact us today to learn more.
3 Signs of Bed Bugs Activity in Hankamer, TX
Bed bugs are tiny nuisance pests that can cause widespread infestation. They tend to hide in areas where there is easy access to their food source. Seeing as their main food source is human blood, these little intruders often hideout in our bedding, sheets, and linens. They hitchhike from room to room and spread their populations until there's a huge outbreak. Here are some common indications of bed bug infestation:
Finding red bloodstains on sheets and bedding - bed bugs leave these behind after feeding on their host.

Discovering small brown spots of bed bug excrement around their hiding places.

Waking up with a linear formation of tiny red bites that you didn't have when you went to sleep.
If you detect any of these signs of bed bug activity, your best bet is to call on the team at Bill Clark Pest Control. We promise to eliminate bed bugs from your Hankamer property, giving you the peace you need to sleep through the night.