Reliable Pest Control In Hamshire, Texas
Are pests causing problems in and around your Hamshire property? Do you wish there was an easy, affordable way to get rid of them? If so, the pest professionals here at Bill Clark Pest Control can help. Since 1957 we have been proud to serve the communities of Southeast Texas by providing high-quality pest control services, year-round. If you're looking for an affordable way to remove and prevent pest problems in your Hamshire home or business, we've got you covered. Our residential and commercial pest control plans can be customized to meet the specific needs of your property and budget. With over 60 years of pest control experience, Bill Clark Pest Control has grown to be the area's largest and most dependable pest control company by providing pest control services that can't be beaten. Reach out to us today to learn more about our excellent commercial and residential pest control programs.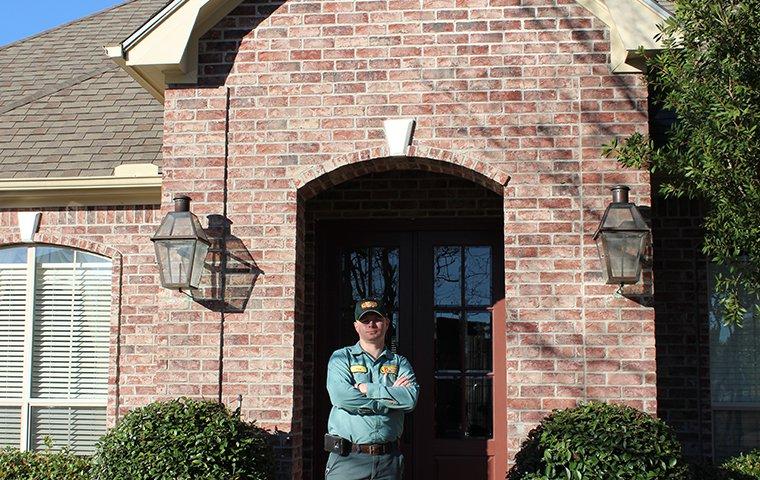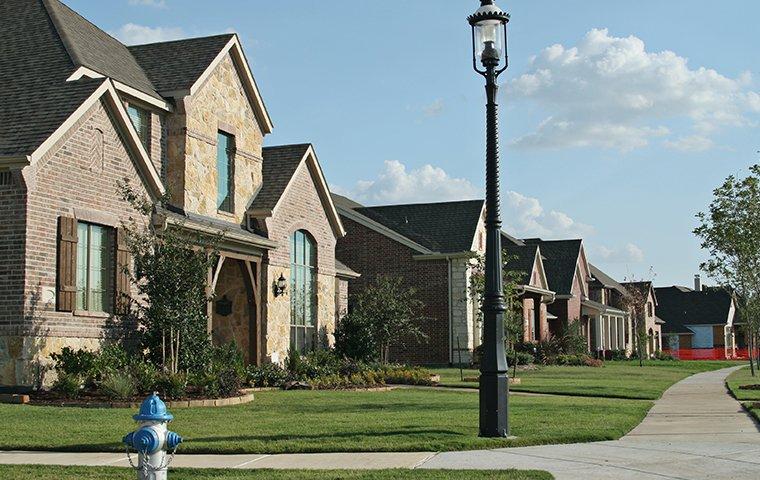 Home Pest Control In Hamshire, TX
When you return home from work or fun social gatherings, it's natural to want to sit down and relax for a while. Unfortunately, residential pest infestations can increase your stress and cause serious problems that can prevent you from feeling safe in your own home. The only way to ensure termites, ants, bed bugs, rodents, spiders, and other pests stay away from your Hamshire home is to implement a year-round residential pest control program from Bill Clark Pest Control. We understand that every home has unique needs, which is why we offer three different home pest control plans:
Quarterly Package Plan

Quarterly Package PLUS Fire Ants OR Rodents

Quarterly Package PLUS Fire Ants AND Rodents
We also offer our Pest Stop program to target and eliminate specific pest problems around your Hamshire property. Don't hesitate to reach out to the experienced pest technicians here at Bill Clark Pest Control today for more information about how we protect homes from pests of all shapes and sizes.
Are Fire Ants In Hamshire, TX Dangerous?
Fire ants are an aggressive species of ants that will attack any perceived threat, in large numbers. They bite and inflict painful, venomous stings. Fire ants are reddish-brown in color and live in large colonies that can contain over 200,000 individual ants. Although fire ants aren't native to the United States, they have become widespread since arriving in Alabama on a cargo ship from South America in the 1930s.

Fire ants are most common in southern states, where they thrive in warm, humid climates. These irritating insects invade properties that provide easy access to food, water, and shelter. Fire ants eat a wide variety of things, many of which can be found in and around Hamshire homes. They are attracted to foods that are high in fat. In most situations, fire ants are not a direct threat to your physical health. However, fire ants are still considered dangerous pests due to their tendency to deliver painful stings.

If fire ants are causing problems around your Hamshire home, reach out to the professionals here at Bill Clark Pest Control. Our pest professionals provide thorough inspections and treatments to eliminate ant infestations. For ant control services you can depend on, turn to Bill Clark Pest Control today.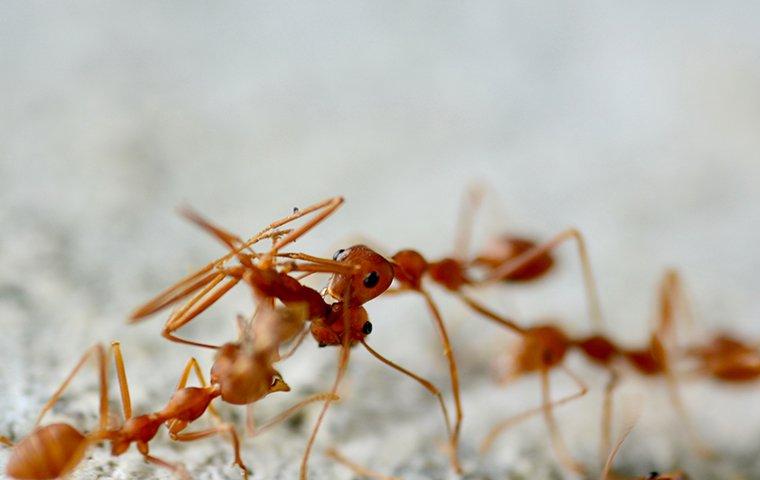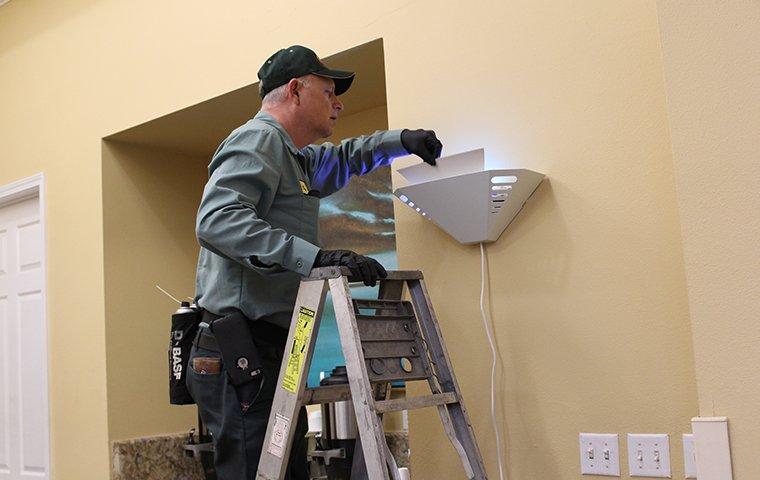 Commercial Pest Control In Hamshire, TX
As a business owner, you've invested too much time, money, and effort into your commercial establishment to allow nuisance and/or dangerous pests to put your success at risk. Pests such as rodents and insects can destroy your inventory, damage important equipment, spread diseases, contaminate food items, and scare away your customers. To prevent pests from damaging your reputation, get in touch with the local pest control experts here at Bill Clark Pest Control. We have the knowledgeable manpower needed to identify, eliminate, and control pest problems in commercial environments. With Bill Clark Pest Control by your side, you can rest assured that you'll receive the most effective pest control treatments available. Don't hesitate to contact us and ask us about our commercial pest control options and solutions.
3 Things Everyone In Hamshire, TX Should Know About Bed Bugs
Bed bugs have become an increasing problem for many home and business owners over the past few decades. These tiny, blood-feeding pests seem to appear out of nowhere and can grow out of control quickly. Bed bug infestations can be nearly impossible to eliminate without the help of a trained pest professional. When it comes to bed bugs, here are a few things you should know:
Bed bugs are hitchhiking pests. They get from one location to another by hitching a ride on clothing, bags, and other belongings.

Bed bugs are most common in areas that many people travel to and from. Common areas with high bed bug activity include lobbies, schools, theaters, airports, and public transportation.

Bed bugs are nocturnal. This means they usually only come out to feed at night while their victims are sleeping. During the day, bed bugs can be hiding under floorboards, behind wallpaper, and inside electrical outlets.
The best way to eliminate bed bugs is by contacting Bill Clark Pest Control for professional bed bug treatments. We provide quality bed bug control services that you can trust.