Let Our Bugsperts Eliminate The Fire Ant Threat On Your Property
Fire ants in Southeast Texas are a dangerous pest. Known for their painful stings, fire ants can cause serious health problems. They also leave unsightly nests all over yards.
To stop fire ants from taking over your property, Bill Clark Pest Control offers effective fire ant control for residential properties as well as commercial and industrial grounds.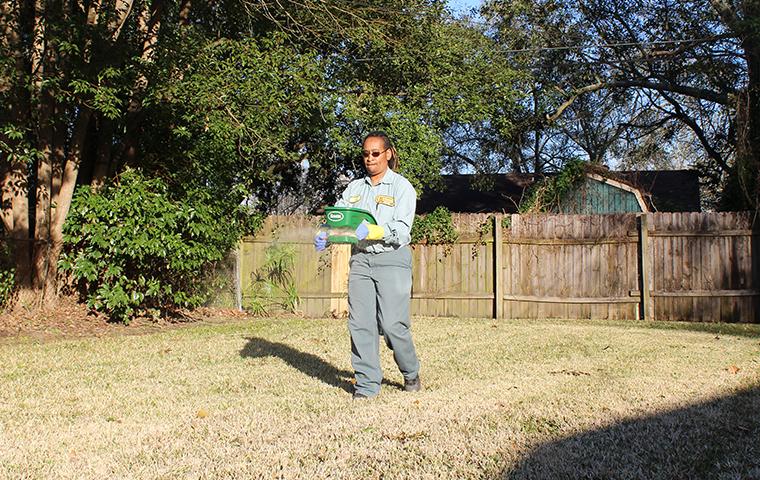 TopChoice Fire Ant Treatments
To eliminate and prevent fire ants, a highly trained and licensed pest control technician will perform a one-time application of TopChoice, a granular treatment that provides unsurpassed control of fire ants and a long residual effect. In fact, a single broadcast of TopChoice kills existing colonies of fire ants and prevents new colonies from establishing for up to one year.
In addition to treating lawns for homeowners in Southeast Texas, our team also uses TopChoice to eliminate fire ants on other types of properties including but not limited to:
Commercial properties
Sports fields
Recreational areas
School grounds
Parks
Cemeteries
Churches

Bill Clark Pest Control's One-Year Fire Ant Re-Treatment Warranty
This one-time fire ant treatment includes a one-year re-treatment warranty.
Should fire ants re-establish during that time, we'll come back out to re-treat the property for free.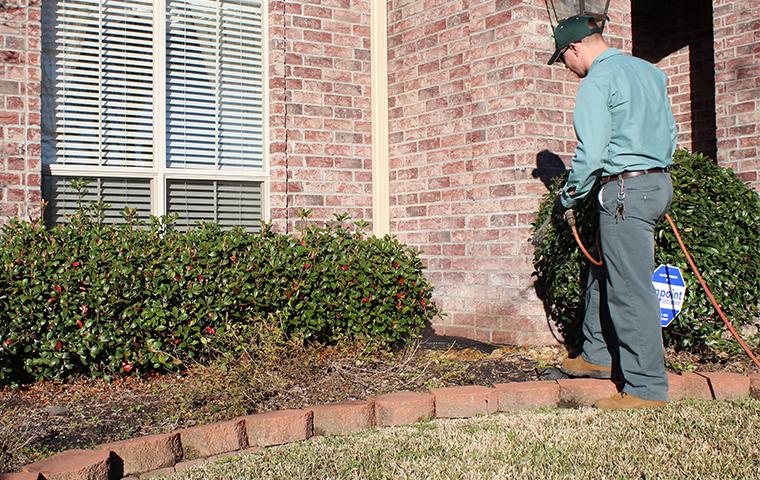 Fire Ant Control & Home Pest Control
At Bill Clark Pest Control, we make it easy to protect your family from pests, both inside and out. If you're looking for a program that targets common household pests and that will eliminate fire ants from your yard, we can help. Simply give us a call to discuss your needs, we'd be happy to customize a quarterly pest control package for your home that includes treatment for nasty fire ants!
Fire Ant Control Frequently Asked Questions
How does TopChoice work?
After an application of TopChoice, the active ingredient in the product is released into the soil. When fire ants come in contact with the TopChoice, they carry it back to their colony. The result is the elimination of foraging ants as well as the ants in the colony - including the queens.
Are fire ants dangerous?
A single fire ant can sting multiple times. In addition to that, fire ants tend to attack as a group leading to serious discomfort and the potential for a serious health risk.