Reliable Pest Control In Evadale, Texas
When you own a home or business, you don't want to deal with pests in and around your property. Not only are pests a threat to your investments, but they can pose serious health risks as well. To keep your Evadale home or business pest-free, the pest control experts here at Bill Clark Pest Control are proud to offer outstanding pest control services throughout the entire year. With over 60 years of experience in the pest control industry, you can depend on us to provide high-quality pest control solutions at a fair price. We understand the unique pest pressures that residents in our area face and how to get rid of them. Bill Clark Pest Control has what it takes to provide effective residential and commercial pest control services that will get the job done. Give us a call today to keep your Evadale property free of insects, rodents, and other common area pests.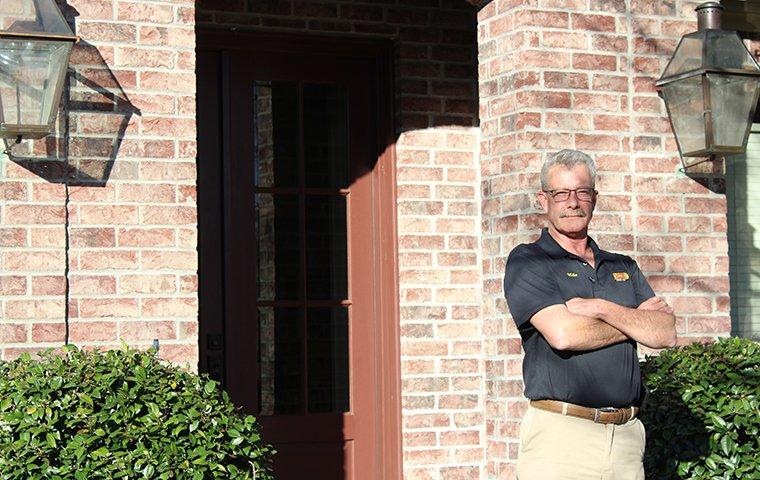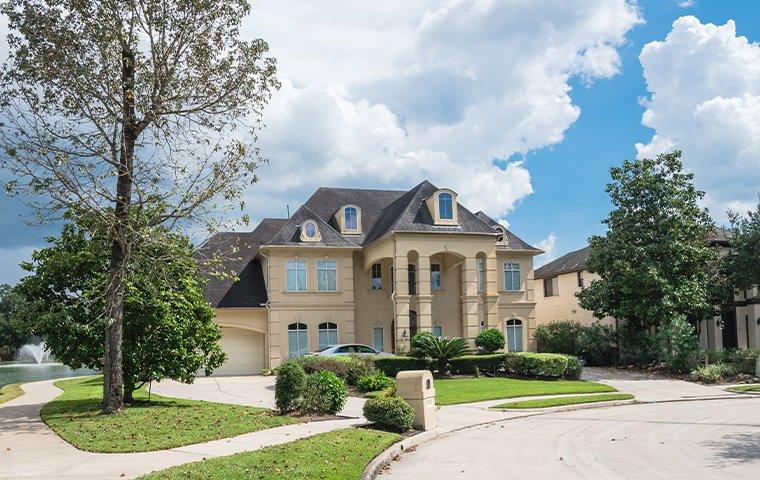 Home Pest Control In Evadale, TX
Bill Clark Pest Control has the services needed to keep your Evadale home and family protected from pests such as cockroaches, occasional invaders, termites, spiders, rodents, and wildlife. We understand the importance of quality home pest control solutions, which is why we provide three different residential pest control programs to cover your individual needs.
Quarterly Package Plan

Quarterly Package PLUS Fire Ants OR Rodents

Quarterly Package PLUS Fire Ants AND Rodents
All of our home pest control plans include quarterly service visits, coverage of 13+ common household pests, and year-round pest protection. In addition to our quarterly pest control programs, we offer our Pest Stop program which targets specific pest problems in and around your Evadale home. Get in touch with the skilled pest technicians here at Bill Clark Pest Control today to ask about our residential pest control options.
Mosquito Prevention Tips Everyone In Evadale, TX Ought To Know
Mosquitoes are annoying pests that never seem to go away, especially here in Evadale. Our warm climate provides the perfect environment for mosquitoes to thrive. Unfortunately, mosquitoes are dangerous pests that can spread a wide variety of diseases, such as malaria, chikungunya, dengue, West Nile virus, yellow fever, and Zika virus. Avoiding mosquitoes can be difficult, but there are ways you can reduce the mosquito populations around your Evadale home or business.
Eliminate areas of still or standing water around your property.

Trim back overgrown shrubs, weeds, bushes, and other thick foliage.

Be sure to keep your lawn cut short.

Limit the number of flowering plants on your property.

Install window and door screens to prevent mosquitoes from gaining access to your home.

Clear debris out of your gutters to prevent water from building up.

Dump out containers, buckets, and other items that could collect rainwater.
Mosquitoes can ruin outdoor gatherings and make spending time outdoors unpleasant, which is another reason why professional mosquito control is important. At Bill Clark Pest Control, we understand how frustrating it is to deal with mosquitoes. We have the skill, knowledge, and mosquito expertise needed to eliminate your mosquito problems. Reach out to the licensed pest professionals here at Bill Clark Pest Control for more information about our mosquito treatment process.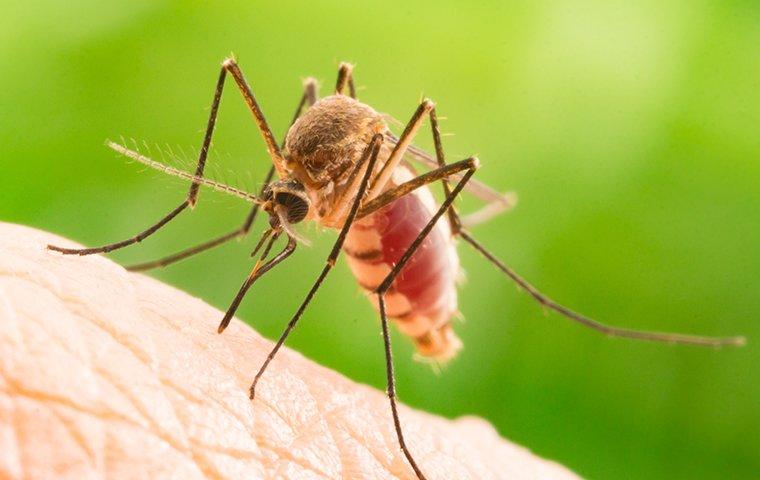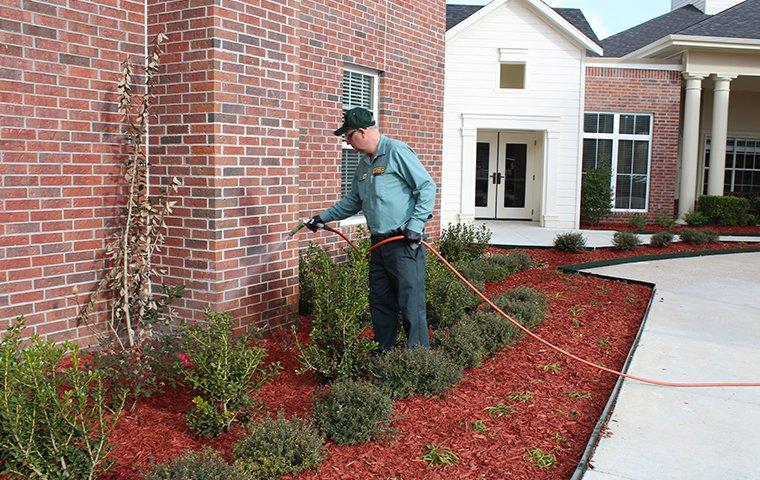 Commercial Pest Control In Evadale, TX
Bill Clark Pest Control has been providing commercial facilities throughout Southeast Texas with comprehensive commercial pest control services since 1957. This means you can trust us to get the job done right. We will inspect your property to identify pest threats and work with you to develop a customized pest control solution that fits the needs of your Evadale company. Whether you own a retail store, school, warehouse, apartment complex, hotel, grocery store, or other business, Bill Clark Pest Control has you covered. Don't wait for pests to damage your reputation and scare your customers away. Instead, partner with the experienced pest experts here at Bill Clark Pest Control for effective commercial pest control services year-round.
Do You Know How To Identify Termites In Evadale, TX?
Termites are common pests that thrive in warm, humid climates. The most common species of termites found in our area are subterranean termites. They live in large underground nests and feed on materials that contain cellulose, such as dead trees, decaying plant matter, roots, stumps, logs, and the wooden structure of properties. Termites are capable of causing significant damage to the structure of your Evadale home or business, which is why it's important to learn how to identify signs of termite activity. A few signs you should watch out for include:
Discarded wings around doors and windows

Termite swarmers flying around the outside of your home

Mud tubes

Cracks in your ceiling

Sticking windows and doors

Spongy floorboards

Peeling or bubbling paint
For help with your termite problems, turn to Bill Clark Pest Control today. We will be happy to assist you with termite elimination and prevention.