Effective Pest Control In Burkeville, Texas
Burkeville is a community in northern Newton County that sits at the intersection of State Highways 63 and 87. Since 1957 the professionals here at Bill Clark Pest Control have been providing home and business owners with trustworthy solutions to common pest problems. With over 60+ years of experience in the pest control industry, you can count on us to get the job done right.

Bill Clark Pest Control is committed to providing the best pest control services for Burkeville residents. Whether you need commercial pest control, residential services, termite treatments, or rodent exclusion services, we have you covered. Don't wait for pests to cause problems in your Burkeville property; partner with the local pest experts here at Bill Clark Pest Control for dependable year-round pest control solutions.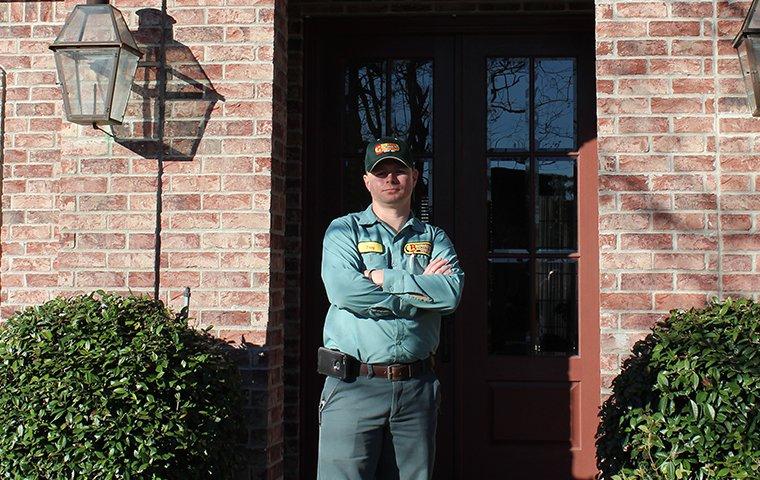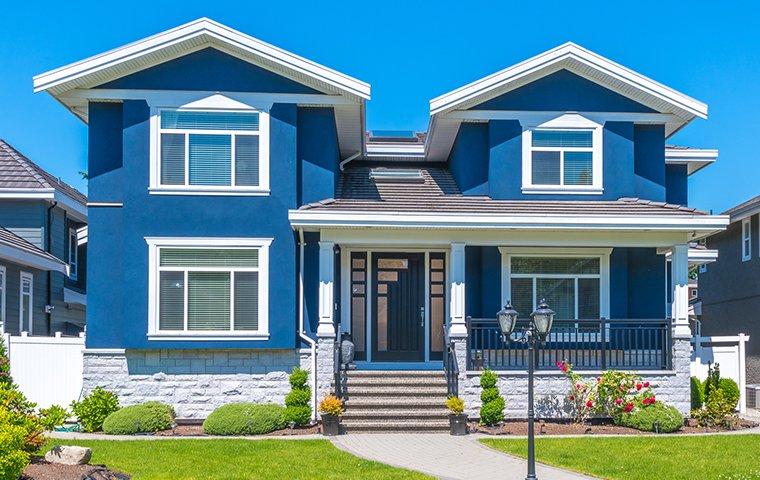 Home Pest Control In Burkeville, TX
Pests are a problem for Burkeville homeowners. Rodents, insects, spiders, and other pests can damage your property, spread diseases to your family, and contaminate food items with harmful bacteria. Your first step to pest-free living is reaching out to the experienced pest professionals here at Bill Clark Pest Control.
At Bill Clark, we have extensive knowledge about common area pests and the necessary tools to remove them from your Burkeville property. And, because we understand that each home has unique needs, we offer four distinct
home pest control plans
:
Quarterly Package Plan

Quarterly Package PLUS Fire Ants OR Rodents

Quarterly Package PLUS Fire Ants AND Rodents

Pest Stop
If you need targeted pest control, then our Pest Stop program is right for you. If you want complete pest coverage for all of Burkeville's most common pest threats, then our Quarterly Package PLUS Fire Ants AND Rodents plan may be a better fit. Get in touch with the professionals at Bill Clark Pest Control for answers to all your pest problems.
Commercial Pest Control In Burkeville, TX
To prevent area pests from invading your Burkeville business and disturbing your loyal customers, reach out for professional commercial pest control services from Bill Clark Pest Control. We provide effective pest control services for many different industries, including banks, hotels, office buildings, healthcare facilities, and warehouses.

When you contact us for commercial pest control, we'll start by sending one of our licensed pest technicians to inspect your Burkeville property. After we identify any pest threats, we will work with you to develop a pest management plan that fits the needs of your commercial facility. Don't hesitate to contact Bill Clark Pest Control for effective year-round commercial pest control.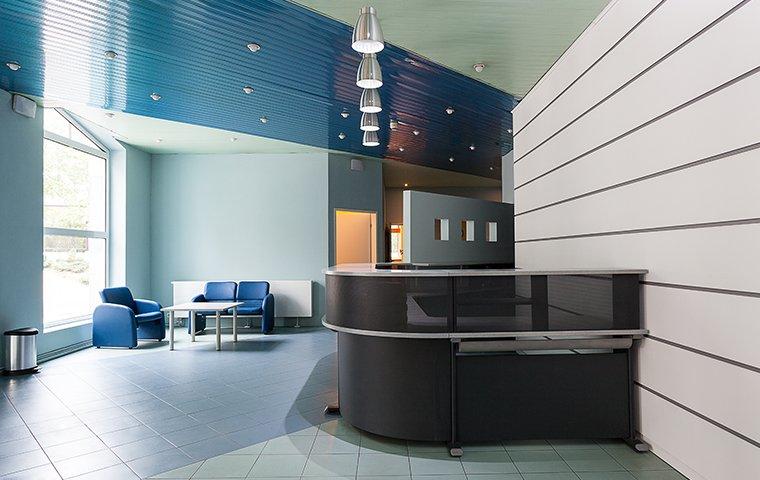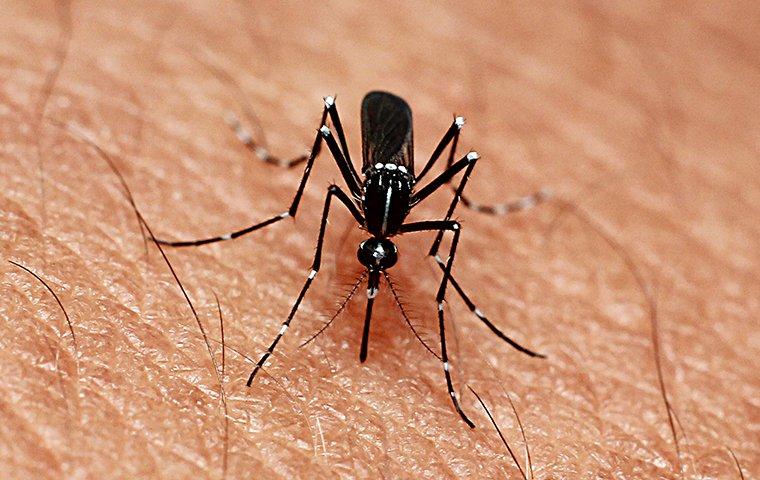 Are Mosquitoes In Burkeville, TX Dangerous?
It's easy to slap at a mosquito on your arm and only think of it as a minor inconvenience. After all, mosquitoes are annoying warm weather pests that never cause any lasting harm, right? Unfortunately, mosquitoes are much more dangerous than many people would like to believe.
Mosquitoes are known as the most dangerous insects in the world. They can spread and transmit various diseases, many of which can lead to life-long health issues. More than 700 million people become infected with mosquito-borne illnesses each year, which results in about one million deaths annually. A few of the diseases that mosquitoes spread include dengue, West Nile virus, malaria, and yellow fever.

If you want to protect yourself from the many diseases that mosquitoes can spread, it's important to put a mosquito control plan in place for your Burkeville property. At Bill Clark Pest Control, we understand how frustrating mosquitoes can be, which is why we provide effective mosquito treatments for residential and commercial properties.
Here at Bill Clark, we offer seasonal mosquito treatments from April through November and one-time mosquito treatments for special events. If you're ready to say goodbye to mosquito problems around your Burkeville home or business, reach out to Bill Clark Pest Control today.
3 Things Everyone In Burkeville, TX Ought To Know About Termites
Everyone knows that termites are destructive insects that can cause significant structural damage when they invade. However, understanding more about termites is still helpful when it comes to keeping them away from your Burkeville home or business. Three things that you should know about termites include:
Termites are social insects that live in large colonies. Termite colonies can range from 60,000 to one million members, depending on their species.
Termite infestations usually start outside the home. Most termite infestations begin when a mature colony close to your property sends out winged reproductive termites to start their own colony.
Termites are attracted to damp, decaying wood. Reducing moisture around your property can help you avoid attracting termites.
There's not much you can do once termites invade your Burkeville home or business. The best way to control and prevent termite infestations is with a little help from Bill Clark Pest Control. Give us a call today for more information about our termite control programs.