Effective Pest Control In Brookeland, Texas
With few people and a perfect location right along Lake Sam Rayburn, Brookeland is perfect for a place to live or just for a little getaway. It's a beautiful place to settle down, and no one agrees more than the local area pest populations. While people here are somewhat sparse, the heat and humidity ensure pests are always in season. These invaders present a year-round threat to Brookeland property owners, exposing us to the perils of pest infestation.

In order to protect your home or business from pests, your best bet is to call in a team of qualified pest professionals. Welcome to Bill Clark Pest Control. We are the largest pest control company in the region, and we work hard to provide local properties with the best pest protection available. For over 60 years, we've been servicing homes and businesses throughout Brookeland County and the surrounding areas, delivering quality residential and commercial pest control solutions that last. Get in touch with us today, and we'll get your inspection scheduled right away.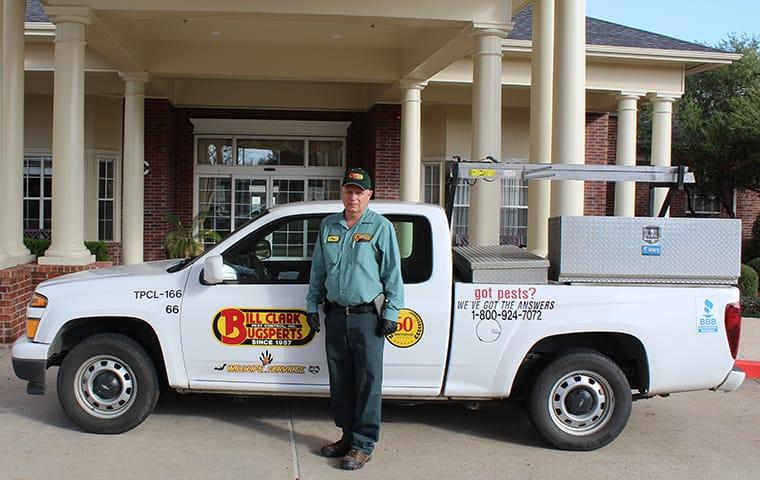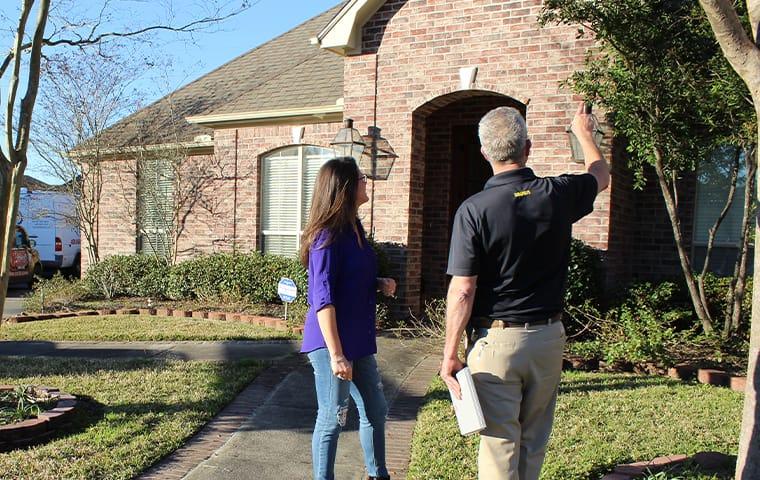 Home Pest Control In Brookeland, TX
As a locally owned and operated company, we are passionate about keeping the community totally protected from pest infestation. Our residential pest control services give Brookeland homeowners the year-round pest coverage they deserve. Each of our treatment plans covers interior and exterior treatments, implementing proper sanitation, exclusion, and structural modification measures to help pests stay away for good. From your kitchen, bathroom, and attic, to your garage and outbuildings, we've got your back.
Quarterly Package Plan (Basic home protection)

Quarterly Package PLUS Plan (+ fire ant treatment and rodent control)

Pest Stop Program (One-time targeted treatment)
With a professional entomologist on staff, we're able to curate an effective treatment plan to deal with the specific needs of your household infestation. Our re-treatment warranty promises that, in case of a returning pest problem between scheduled service visits, we will come back to eliminate the problem at no extra charge. Call us today to get started.
Commercial Pest Control In Brookeland, TX
Your Brookeland business is vulnerable to pest activity, and commercial infestation is a large-scale nightmare that no business owner wants to face. It causes serious property damage, and widespread contamination, putting your business and everyone on the premises in harm's way. That's why we provide comprehensive commercial pest solutions that local businesses can rely on. Our team of certified and licensed "bugsperts" promises year-round protection from a long list of common Texas pests, including ants, cockroaches, centipedes, millipedes, earwigs, pillbugs, silverfish, scorpions, spiders, and rodents.

We service a wide variety of commercial properties, including but not limited to retail, healthcare, office buildings, schools, property management, hotels, banks, warehouses, apartment buildings, grocery stores, city and government buildings, and many more. From your initial inspection, through every follow-up treatment, we're with you every step of the way, ensuring you get lasting results. Reach out to learn more about our commercial pest solutions today.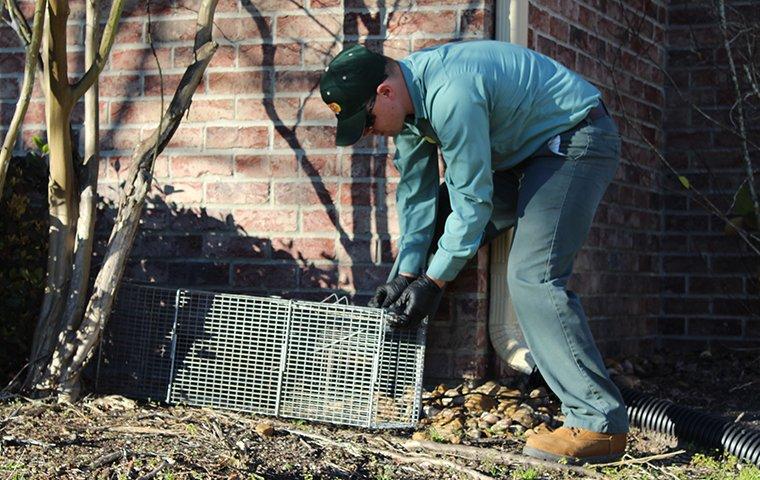 The Importance Of Wildlife Exclusion In Brookeland, TX
Experiencing wildlife activity on your property can be very harmful. Their presence can cause large-scale property damage, and can also lead to contamination. Wildlife infestation seriously puts your health and safety at risk. There are a variety of consequences to keep in mind when it comes to the presence of wildlife. Here are some of the major ones to consider:
Costly property damage and destabilization of structure.

Destruction of insulation, and damage to wood, cables, wires, etc.

Invasion of the kitchen, and scattering of garbage and trash in search of food.

Nesting within the home, causing noises and scavenging behavior.

Transmission of harmful diseases through contamination and biting.
To protect your property and those inside from wildlife infestation, the smartest approach is to contact pest professionals. Call Bill Clark Pest Control for all of your wildlife control and prevention needs. We're here to protect your property from these harmful intruders all year, so reach out today.
Four Preventative Steps You Can Take To Protect Your Brookeland Home From Termites
When it comes to termite damage, being proactive is key. Luckily, there are some things you can do to prevent an infestation from occurring in the future. Here are four preventative tips to help you reduce your chances of experiencing a termite infestation:
Eliminate excess moisture in and around the property.

Install weather stripping or mortar to seal cracks around the foundation, windows, and doors.

Keep woodpiles away from the foundation of the house, and maintain minimal soil-to-foundation contact.

Maintain proper drainage and plumbing, and fix leaky pipes and faulty faucets.
Unfortunately, no single method of termite prevention has proven to be 100% effective on its own. The only guaranteed source of termite control is from a qualified team of experts. Reach out to the pros at Bill Clark Pest Control for ongoing termite control and prevention services that you can count on throughout the year.