June 19, 2019
Why You Should Call Bill Clark Bugsperts When Mosquitoes Start Buzzing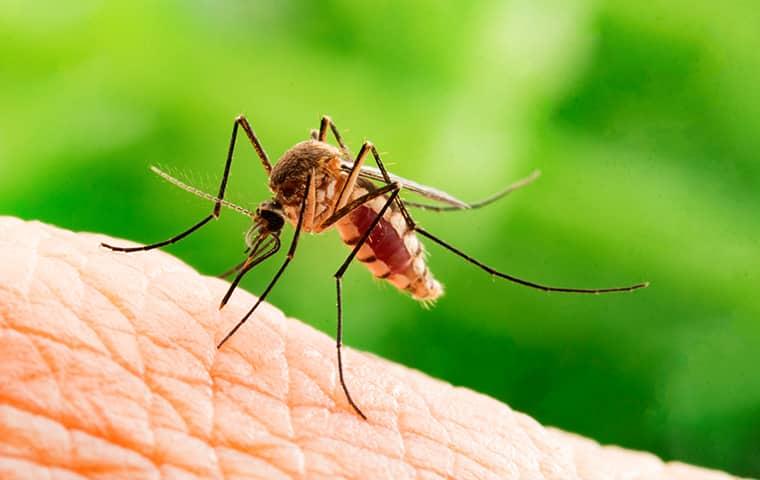 Ah, the sounds of summer: children laughing, birds chirping, hamburgers sizzling on the grill, and mosquitoes buzzing in your ear. Some things in summer are less appealing than others! Mosquitoes become active once the temperature rises above 50F. Warm weather, especially in humid areas, creates the perfect environment for mosquitoes, where they breed throughout the spring and summer, and can quickly take over an area. It's important to stop mosquitoes in their tracks before they have a chance to interrupt your summer.
Mosquitoes in southeast Texas
There are over 200 species of mosquitoes in the United States, several of which live in Texas. The most common species in Texas are the Asian tiger mosquito, the salt marsh mosquito, and the southern house mosquito. Each species is slightly different, but they share a lot in common.
Besides being a nuisance, mosquitoes can carry viruses such as yellow fever, malaria, Zika, and more. Though you aren't as likely to contract many of these diseases in the United States, mosquito bites are extremely itchy and in some cases can cause an allergic reaction with the possibility of infection.
DIY steps
There are some ways you can help prevent mosquito infestation. The most important step you can take in preventing mosquitoes is to clear your yard of any standing water. Mosquitoes lay their eggs in still water, so by removing water, you make it impossible for them to breed. Check for buckets, old toys, or other containers that might be holding water. If you have a pond or pool, clean it routinely to stop mosquitoes from laying eggs there.
You can also help by keeping your yard clean. Keep your grass short and plants trimmed so that mosquitoes don't have as many options for nesting. This will also help streamline the process when pest control technicians arrive to treat the area.
How to eliminate mosquitoes
The best option for dealing with a mosquito infestation is to call for professional pest control services, such as those available at Bill Clark Bugsperts. Pest control technicians have access to equipment, materials, and treatments that are far more effective than products consumers can buy. Professional pest control technicians know how to safely use these treatment options so that you don't need to worry about using chemicals near your family.
Professional pest control services also take a long-term approach that can't be replicated. Not only do they eliminate living mosquitoes, but they also can treat common breeding and nesting areas to prevent the return of these pests.
Treatment options
Bill Clark Bugsperts has one of the largest fleets of fogging trucks in the area. With their qualified team, they can cover large areas in a short amount of time. Bill Clark Bugsperts can also use backpack fogging to treat smaller areas, such as your yard. This targeted treatment can help clear mosquitoes quickly and safely.
Mosquitoes can be a major pest during the summer, and if you have them in your yard, then it's time to take action. Don't risk contracting a virus, or put up with the uncomfortable bites and frustrating noise. To schedule an appointment, contact the Bugsperts today!
< Previous
Next >