September 10, 2021
Why Do I Have Stink Bugs On My Beaumont Property?
Beaumont, Texas, got its big start almost 200 years ago. It officially became a town on December 16, 1838, when it became a center for farmers and cattle ranchers. Since Beaumont is on the Neches River, it became a port city which led it to develop into a lumber and rice milling town. While Beaumont has been around for a long time, a relatively new invasive pest has arrived in recent years. Like something out of a sci-movie, the stink bug is ready to become another part of Beaumont's history.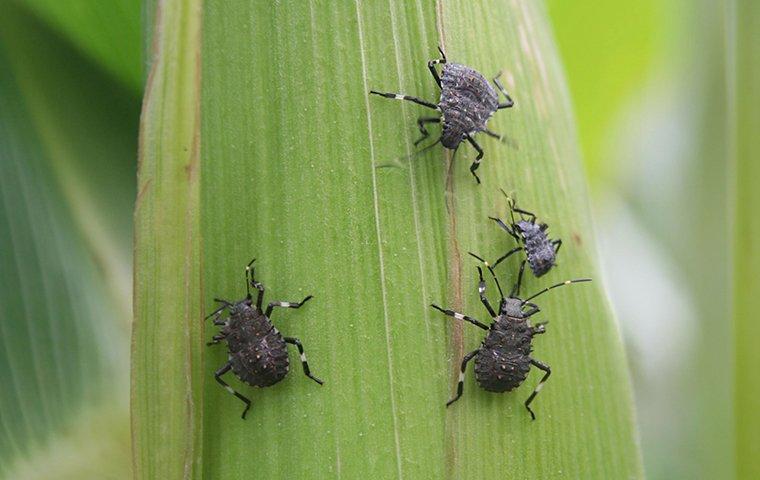 Little-Known Facts About Stink Bugs in Beaumont
The brown marmorated stink bug (BMSB) is an invasive parasite that has reached many parts of the United States. These stink bugs originally came from Eastern Asia in the mid-1990s. Allentown, Pennsylvania, was the first place it was collected in 1996; however, it took until September 2001 to identify these pests. Since then, they have quickly spread into 44 states and the District of Columbia.
Some identifying characteristics of this insect include:
Marked with blotched grayish-brown coloration
Six legs that extend from their sides
Oval shaped bodies with a large triangular/shield
Antennae with lighter brown bands
Darker brown bands on wings
Adult stink bugs are excellent fliers and will fold their wings on the top of their body when they land. One way to tell if a stink bug is an adult or nymph is by identifying whether or not they have fully developed wings.
Why You Have Stink Bugs On Your Beaumont Property
Stink bugs tend to turn up on sunny sides of homes where they warm themselves. They begin to enter homes and other structures during the fall in search of a cool, dry place to overwinter. When stink bugs first get inside a home, they are often near doors and windows. One bug here or there may not be overly concerning but if you begin to find large groups of stink bugs around sunny areas in your home, it may indicate a severe problem. Stink bugs that overwinter in homes have some areas they favor.
Three places stink bugs are likely to overwinter in are as follows:
Crawl spaces
Attics
Walls
After resting for the winter, springtime gets stink bugs moving again. They will emerge from their hiding places and attempt to get outside.
Are Beaumont Stink Bugs Dangerous?
Good news! Stink bugs love plants; they do not feast on humans or pets. Even though stink bugs are not dangerous, they are a nuisance due to their overwhelming numbers and the foul odor they give off that can last for hours. Overwintering infestations can number in the thousands and as their population size grows so does their repulsive smell. When frightened, stink bugs will spray their powerful odor to protect themselves from predators.
Get Rid Of Your Stink Bug Infestation Once And For All
Stink bugs are not easy to control as they will fly away when disturbed. Another issue is the fact that they do not necessarily infest just one area in your home. If you eliminate one group, another group may fly in and replace it quickly. An additional issue is their development of resistance to pyrethroid insecticides. Your home-grown treatments may push these bugs from place to place temporarily, but they will be back. The best way to deal with stink bugs is to leave them in the capable hands of Bill Clark Pest Control. Our staff includes a Doctor of Entomology and 70 continuously trained "Bugsperts." Call Bill Clark Pest Control today for a no-obligation inspection.
< Previous
Next >