October 1, 2021
Why Do I Have Pantry Pests In My Montgomery Home?
If you enjoy spending time in the kitchen, you know how important quality ingredients are to a recipe. The last thing you want to find is a pest in your flour when you begin making cookies. These pests are called pantry pests, and they can make cooking a nightmare.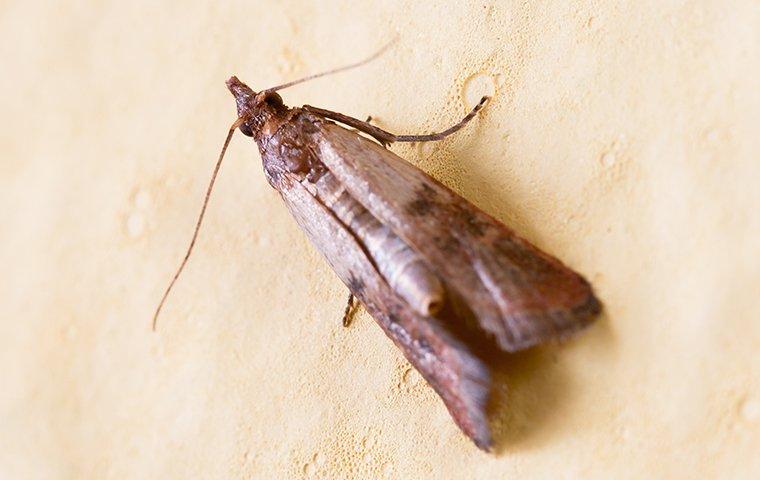 Some of the most common stored foods where you will find pantry pests include:
Grains

Beans

Corn

Pasta

Flour

Cereal

Cornmeal

Dried fruit

Chocolate

Cookies

Spices

Pet food
These pests will also feed on items around your Montgomery home like carpet, cotton clothing, and furniture.
Pantry pest infestations start small, with adult pests laying their eggs in the food in your pantry. They breed quickly, meaning just a few of these pests in your home can turn into a full-blown infestation very quickly. Fortunately, most pantry pests aren't considered dangerous, but they can still be a nuisance, contaminating food and costing you money.
Common Pantry Pests
There are a variety of pantry pests that you may find in your Montgomery home. Some of these include:
Cigarette beetles: Cigarette beetles are less than ¼ inch in size and light brown in color. They have saw-like antennae and are usually found in spices, dried fruit, nuts, and seeds.
Indian meal moths: These pests are slightly less than 1/2 inch long. They are reddish-brown in color and have a distinct yellow or white pattern on the bottom of their wings. They prefer to feed on plant-based foods, cereal, bread, pasta, rice, flour, dried fruits, nuts, and spices.
Saw-toothed beetles: These pests are brown with flat bodies. They have six small projections sticking out behind their head, giving them the saw-like appearance that they are named after.
Because of their size and the wide variety of pantry pests you may find in your home, identification can be difficult. To determine which type of pest is in your home, call us at Bill Clark Pest Control and let our professional "Bugsperts" identify which species of pantry pest you are dealing with and help you eliminate them.
Pantry Pest Prevention
No one wants to throw away food that is contaminated by pantry pests. As fast as an infestation can grow, the best way to keep these pests under control is to take steps to prevent them in the first place. Some ways you can prevent pantry pests include:
Store your food in containers with sealed lids.

Store seasonal decorations like potpourri and dried foliage in airtight containers when you aren't using them.

Unpack seasonal decorations outside and check for pests before putting them up in your home.

Add a bay leaf to any dried goods like flour and rice as the bay leaf odor repels many pantry pests.

Inspect your groceries at the store, avoiding any items that appear open or damaged.

Don't allow items that are expired to sit in your pantry.

Keep your home clean, wiping up crumbs and spills on shelves, countertops, and tables.

Eliminate moisture in your home by repairing leaky or clogged pipes and using a dehumidifier.

Seal cracks around your home that pests can use to gain entry.
A home pest control plan, like those we offer at Bill Clark Pest Control, can also help keep these pests out of your home and your food.
Professional Help
If you find pantry pests in your home, call us immediately. Our Bugsperts can work quickly to determine the species of pantry pest that is invading your home and take steps to eliminate them. We can also help you develop a pest control plan for your home that will keep these and other common pests from becoming a problem.
< Previous
Next >