June 10, 2019
Why Call Bill Clark Bugsperts If You See Cockroaches Indoors
There are a number of reasons people dislike cockroaches. Maybe you dislike them because of their creepy nature and the way they dart across floors at lightning-fast speeds. Perhaps you are cautious of them because of the sicknesses they can carry. Or maybe you hate them simply because they are disgusting looking. Whatever your reasons for wanting cockroaches out of your home, we understand and would like to offer our assistance!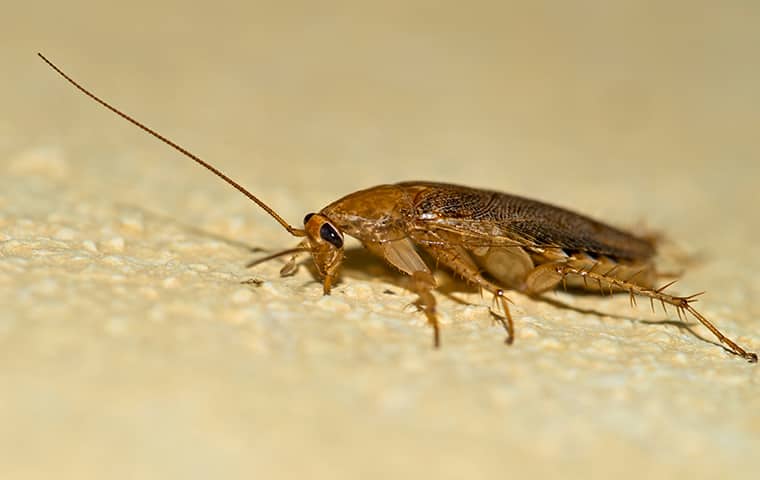 Things Cockroaches Need To Survive
Roaches are interesting pests. They can withstand a tremendous amount of radiation without dying. They can be stomped on and, 9 times out of 10, come out unscathed. But, if introduced to temperatures below 0 degrees Fahrenheit, they will die. Conversely, certain cockroaches such as the German cockroach cannot survive in heat above 50 degrees for an extended period of time. Of course, this changes based on the species of cockroach. What doesn't change is their need for food, water, and shelter. If your home has these three things, and cockroaches wander inside, you can be sure they will stick around for as long as they can.
The Dangers Cockroaches Pose
When it comes to cockroaches, the good news is that they are not venomous nor do they have painful bites you need to worry about. The bad news is that they can carry a variety of dangerous diseases and bacteria wherever they go. Consider this. A typical cockroach enjoys spending time around sewers and garbage, they also enjoy scavenging for food off your countertops and dining areas. This leaves harmful bacteria all around these areas where you make and eat food. When they do this, you run the risk of getting sick.
Here are a few diseases cockroaches have been known to spread:
Salmonellosis
Typhoid Fever
Cholera
Dysentery
Plague
Leprosy
Gastroenteritis
All of the above illnesses are life changing and not worth the risk of having cockroaches in your home.
Benefits Of Professional Roach Control And Why DIY Falls Short
Many homeowners will turn to DIY to handle their roach infestations, but from experience, we can tell you this doesn't always end as planned. If you want a sure way to get and keep cockroaches out of your home, we offer guaranteed solutions here at Bill Clark Pest Control. No wasted money, time, or stress, just results when you choose from our pest control options. To find out what our pest control options are or to schedule an inspection for roaches, give us a call today. Our Bugsperts are standing by and ready to lend a helping hand!
< Previous
Next >