October 15, 2021
What You Must Know In Order To Keep Rodents Out Of Your Conroe Restaurant
With the change of seasons and the dropping temperatures, rodents in Conroe will be looking to get inside for the winter months. Restaurant owners must be vigilant during these fall months to avoid an embarrassing and potentially dangerous rodent infestation. Mice and rats will navigate to warmer climates as the outside temperature falls, and what could be a warmer setting than a restaurant kitchen? Besides the cozy temperature, a restaurant kitchen is a rodent's dream come true. Between the grease, garbage, and never-ending food supply, a mouse or rat would never have to search for another place to dwell - if only they were better at going undetected.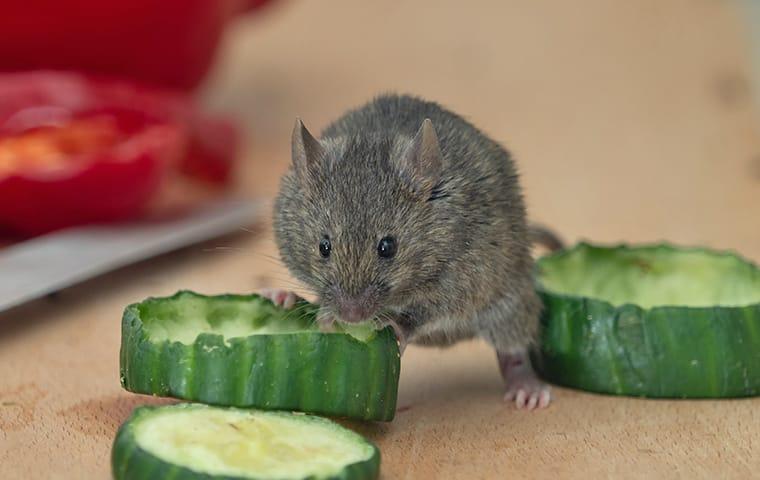 Protect The Reputation At Your Conroe Restaurant
The last thing anyone wants to think of when sitting down at their favorite Conroe restaurant is whether or not the kitchen has a rodent problem. Mice and rats are notorious for carrying disease and filth, two things that are enough to make your patrons lose their appetites. Typhus and salmonellosis are just two of the diseases spread by rodents. Nothing can shut a restaurant down faster than a public health concern. Even the sighting of just one mouse or rat in your restaurant is enough to impact the morale of your staff and damage your reputation with your customers. In today's age, one rodent sighting could spread so fast on the internet that you will be doing damage control for weeks.
How To Keep Your Restaurant Clear Of Mice & Rats
Rodents are crafty creatures who will stop at nothing to get to where they think they will find food and shelter, even gnawing through walls to gain access to your restaurant. Unfortunately, we often make it easy for mice and rats to invade our spaces through propped doors and open windows. Even though restaurant kitchens can get incredibly hot, it is important to resist these simple and careless actions that could inadvertently allow rodents to invade your kitchen.
Many other kitchen practices can be done to avoid attracting a mouse or rat infestation, such as:
Inspect Deliveries: Mice and rodents could be hitching a ride straight into your kitchen from your suppliers. Inspect deliveries for any signs of rodent activity like urine and droppings or chewed bags or containers.

Regularly Inspect Your Building: The exterior of your building may have holes and cracks a rodent could use to gain access to your establishment. Seal up any areas of concern immediately.

Keep A Clean And Tidy kitchen: Keeping your restaurant kitchen clean is important on many levels. Rodents will be drawn to a dirty space where they can smell food. Clean out grease traps often, and be sure to clean under kitchen equipment regularly.

Practice Proper Storage: Keep all products up off the floor and stored on shelves or in cabinets. Rodents love clutter, so keeping a tidy area will make it easier to see if you have developed a rodent problem.

Inspect Booth Seating Daily: The hollow space under your booth seating is the perfect haven for a mouse or rat to nest and go unnoticed.

Maintain Trash Areas: Be sure all garbage bags are tightly sealed before going into your dumpster. Dumpster lids should fit tightly. Overflowing trash receptacles are like an invitation to mice and rats. Call for additional trash pickup when necessary.
When In Doubt, Call The Experts At Bill Clark Pest Control
When it comes to the best and safest business practices in your restaurant, preventing a problem before it starts is key. Our "Bugsperts" at Bill Clark Pest Control can help you keep the rodents away from your Conroe restaurant before it even becomes an issue with our ongoing pest prevention practices. Call us today!
< Previous
Next >