December 17, 2021
What Are Cockroaches Attracted To In Montgomery?
It's never just 'one little roach' running around your property – trust us.
Common area cockroaches in Montgomery include the Oriental cockroach, the American cockroach, the German cockroach, and the brown-banded cockroach. Each species is known for resiliency in the face of opposition and is immune to dozens of different pesticides on the market.
How difficult is it to remove roaches on your own, and do you have to get professional pest control to eliminate them? Let's learn more below.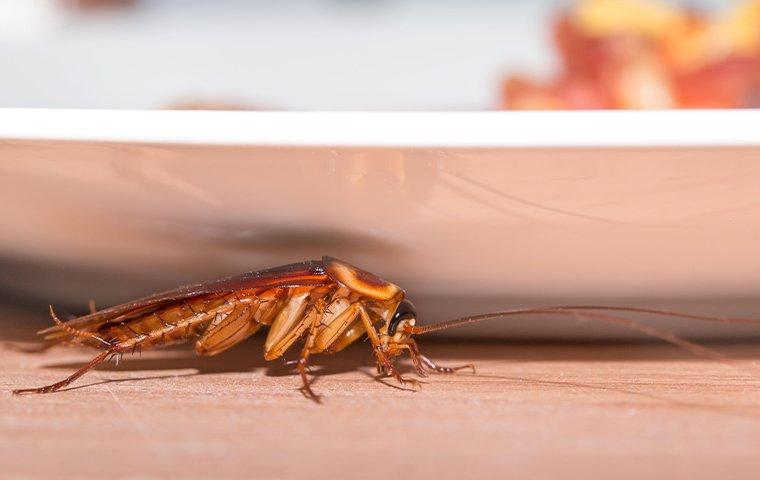 How Cockroaches Get Inside Montgomery Homes
Cockroaches can get inside your Montgomery home in several ways. First, roaches can slip through cracks and gaps around the house, especially those near the home's foundation. These insects are extremely small and quiet, making their identification even harder.
Cockroaches are attracted to three essential elements of the home:
It's challenging to keep cockroaches out without professional pest control. Once they get inside, they will become almost impossible to control.
Is Cockroach Do-It-Yourself (DIY) In Montgomery Enough To Protect Your Family?
Although there are many forms of DIY cockroach controls found online, few if any of them will be genuinely effective at removing infestations. Cockroaches are incredibly formidable and can survive many types of obstacles and pesticides. This includes many of the DIY methods listed online.
Some of the most common types of DIY methods used by Montgomery homeowners include:
Vinegar Sprays: Cockroaches abhor the scent of vinegar, but spraying the substance around the house will not eliminate an infestation.
Essential Oils: Strongly scented oils help to deter scouting cockroaches, but they will rarely, if ever, be enough to kill or destroy a colony.
Over The Counter (OTC) Products: Powerful OTC products may be able to exterminate a few members of the cockroach population. Unfortunately, these toxic chemicals could pose a risk to yourself and your family. Additionally, they will not strike at the root of the infestation.
The risks associated with DIY cockroach control are exceptionally high. If you truly want to remove infestations without risking your family's health and wellness, consider contacting Bill Clark Pest Control.
Bill Clark Pest Control Makes It Easy To Stay Cockroach Free
Managing cockroach problems on your own can feel daunting, from eliminating all stages of the past life cycle to providing pest-proof exclusion measures. Navigating pest pitfalls during infestation can be very overwhelming. Experts recommend relying on professional control measures such as those found at Bill Clark Pest Control.
Homeowners all over the Montgomery area have access to four unique treatment programs designed to meet any need:
Our Quarterly Package Plan eliminates pests once every four months and ensures your home stay safe for the months to come.
Quarterly Package PLUS Fire Ants OR Rodents adds a secondary layer of protection to homes experiencing multiple pest issues.
Quarterly Package PLUS Fire Ants AND Rodents is one of our most inclusive and popular programs, allowing homeowners to protect sensitive areas of their property from pest activity.
Our one-time Pest Stop program removes targeted pests with a complete clean-out, offering a 30-day warranty against recurring activity after our visit.
It's no great secret: the best way to protect yourself and your family from the dangers of a cockroach infestation is with professional assistance. Bill Clark Pest Control is standing by to receive your call at any time. Submit an online contact form to get in touch with one of our pros today!
< Previous
Next >