February 25, 2020
Ways To Make Your Beaumont Home Less Attractive To Termites
Termite protection is a hard task, made more difficult because of the pleasant summers and mild winters of Beaumont. Due to high elevations of humidity and generally sunny skies, these wood-eating pests have discovered that Texas is truly a paradise state for surviving and thriving.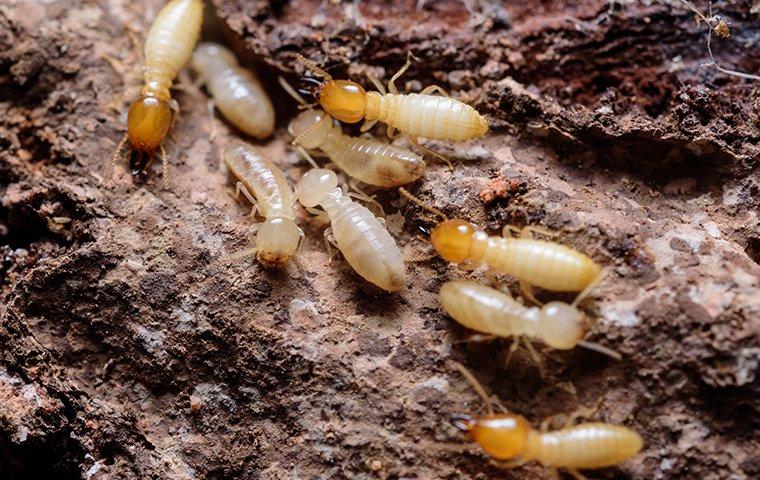 Because of this, DIY prevention methods, especially against termites, are never one hundred percent effective. Going without them may raise your risks for contracting serious infestations, and acquiring substantial damage to your home or commercial business. Fortunately, there are some things that can be done to help make your property less attractive to termite species of all kinds.
How Do You Protect Against Termites?
Termites are attracted to different wood types and conditions according to their unique species, but there is one thing in particular that binds these pesky pests together: their love of wood.
Soil-to-structure contact is one of the surest ways to contract a subterranean termite infestation. It is recommended to use peat stone or gravel around the exterior of the home while landscaping, keeping the majority of termite activity away. It is important to remember that mulches such as cypress or oak may in fact attract more termites than not. Do not allow mulch to touch the sides of your home or business if at all possible.
Moisture issues in the home, business, or lawn is a surefire method of incubating a termite infestation. Fill up holes, dips, and other concerns around the home and lawn where termites could be building colonies.
A few other things that can be done to make a home less appealing to termites will begin on the exterior of your property:
Moving woodpiles and harborage points away from the home or out of the yard
Removing yard debris such as cardboard, leaf piles, sticks, and large piles of mulching material
If there are already signs of termite activity around the property, prevention will no longer be effective at keeping these pests away. Contact Bill Clark Pest Control now to get your complimentary home inspection today.
How Much Damage Can Termites Cause?
Termites are positively destructive to homes and businesses across the Lone Star state. In fact, researchers estimate that these insatiable bugs cause over five billion dollars' worth of damage to US properties every single year.
What's worse, homeowners' insurance plans are not likely to cover your property in the event of substantial home destruction. Many companies view termite activity as an avoidable condition that is uninsurable, leaving many homeowners out in the cold. Unless you have purchased a plan specifically for termites, or have written confirmation from your insurance company, don't expect to receive any compensation in the event of a termite infestation.
Terminate Your Termite Trouble With Bill Clark Pest Control
No matter what species of termite comes knocking at your door, any sign of their activity is a cause for alarm. Without the protective assistance of a professional pest control company, termite infestations can quickly grow out of hand. If pre-treatments, preventative measures, and even careful observation has not stopped these insects from rooting in or around your home, it's not too late. If the blatant signs of termite activity are becoming too big to ignore, the sooner you call the professionals the better.
Contact Bill Clark Pest Control today to speak to one of our accredited bugsperts about the termite treatment options that are right for you. At Bill Clark Pest Control, your satisfaction is guaranteed through our thorough services. Reach out to our main office anytime during business hours, or chat with us online today.
< Previous
Next >