December 13, 2021
The Solution To Getting Rid Of House Mice In Beaumont, TX Homes
What's more dangerous than one house mouse? Two house mice! These dangerous rodents have a history of fast reproduction and chronic infestations, which is why they should be removed from your home as quickly as possible.
Think you might have a house mouse infestation of your own? These pests typically have a short list of identifying characteristics:
Large ears and eyes
Sharp or pointed snouts
White underbellies
Less than 4 or 5 inches long
Some common symptoms of a house mice infestation include:
Rodent droppings
Chewed food bags or packages
Oily marks along walls and baseboards
Let's take a closer look at the motivations behind house mice infestations, as well as some ways to keep them at bay.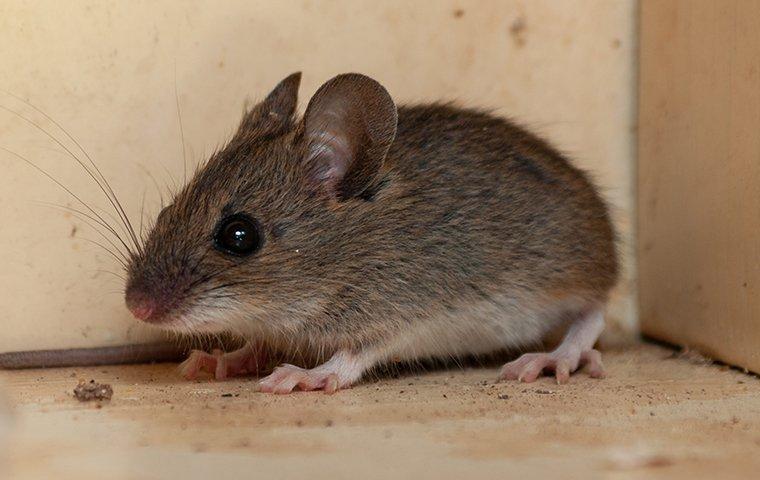 How And Why House Mice Invade Houses In Beaumont
House mice choose to invade homes according to their yearly needs. Because they are so dependent on human activity, they are likely to be in search of a food source, water pool, or a warm shelter in your home. It won't take long for mice to infiltrate your home, especially during the winter months. These pests can slip through holes the size of a dime and bend their skeletons to access hard-to-reach places.
If you aren't fully committed to managing a house mouse problem in Beaumont, you may want to consider new ways of preventing their arrival.
Managing House Mice With Preventative Treatments
The best time to start implementing mouse treatments was yesterday. Thankfully, the second-best time is right now! Check out these preventative mouse measures to protect yourself and your family from the dangers of wanton pest activity:
To make sure that mice cannot access the home from any entry point, it's a good idea to install new weatherproofing, kick plates, and chimney caps. Check out the spaces around windows and doors, and carefully re-seal any cracks with a waterproof sealant.
Store food in glass or plastic containers around the house, and remove any ingredients from the main kitchen counter. Don't allow any food waste to sit on plates, opting to wash and dry them as soon as possible.
Source ongoing professional guidance that performs regular inspections, exclusion, and preventative services around the house.
The professional team behind Bill Clark Pest Control is always prepared to implement meaningful mouse treatments for any property owner in Beaumont. Learn more about what we offer by getting in contact with us today.
Help From Bill Clark Pest Control Is Always Available
No matter what species of rodents have broken into your home, it will be difficult, if not impossible, to manage the outbreak on your own. These pests are extremely dangerous and may scratch or bite when approached. If you want to protect the health and wellness of your family during the rodent control process, it would be wise to reach out to the experts behind Bill Clark Pest Control.
Since 1957, Bill Clark Pest Control has been at the forefront of delivering powerful pest control solutions that protect your family from rodents, insects, and wild creatures. We have adapted to many needs over the years and have never treated an infestation we couldn't handle.
When house mice are finally discovered in your home, you know whom to contact. Bill Clark Pest Control is standing by to take your call at any time. Want some questions answered first? Complete the contact form to get connected with one of our Bugsperts now.
< Previous
Next >