November 23, 2020
The Secret To Effective Flea & Tick Control For Beaumont Homeowners
You might be willing to underestimate these tiny blood-sucking bugs, but don't let their size deceive you. These creatures are some of the most notorious pests in all of Southeast Texas!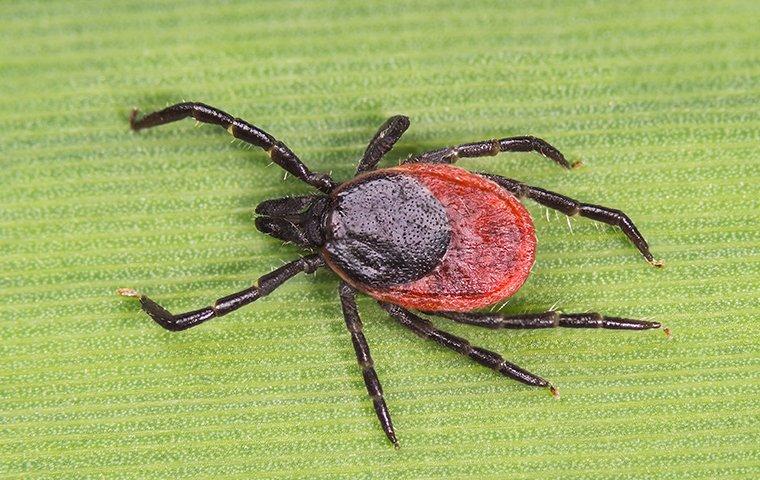 Fleas and ticks are very different pests, although the ways in which they infest and cause problems are similar.
Fleas are difficult to see, using the naked eye alone. 1/16 of an inch long, these creatures have long legs, segmented backs, and leave flecks of dark brown excrement in the fur of the pets they infest.
Ticks are 3 to 5 millimeters long and are best identified by their eight legs, dark coloration, and arachnid-like figures.
The problems fleas and ticks create can be seen almost immediately after exposure to a host. The insects latch on and drink the blood of their victims, causing itchy bites. Fleas cause intense scratching and can cause secondary infections, while ticks have the ability to spread serious diseases from host to host. What's worse, both humans and pets can be affected by their activity.
Deterring Flea & Tick Populations From Beaumont Homes
Fleas and ticks are pests that seem to be everywhere and anywhere, despite preventative actions. Yet, there are techniques you can employ to reduce your chances of harboring an infestation at home. Some ways homeowners can lower flea and tick populations in the lawn include:
Reducing the number of wildlife hosts that pass through the lawn. This includes mitigating standing water sources and removing food sources such as birdseed and suet.
Managing surrounding grass and shrubbery. Mow grass frequently, and take care to weed whack spaces that need additional pruning.
Wearing adequate clothing and protective sprays while outdoors. Wear long socks that tuck into your pants while in flea and tick prone spaces. Apply effective bug spray along with your shoes and other exposed clothing.
Receiving quality, on-going professional assistance.
What kinds of ongoing professional assistance should you employ to keep your Beaumont home safe? Receive a clearer picture by getting a free home inspection from Bill Clark Pest Control.
Meet Your Flea & Tick One-Stop-Shop With Bill Clark Pest Control
Deterring flea and tick populations from your home and lawn may be an involved process. Even if all the above tips are applied to the home, there can still be an increase in pest populations. This is because of the hardy, adaptable natures of these insects, which are able to survive in the harshest conditions. Should a flea or tick infestation become increasingly more active on your property, it will be time to call in the professionals immediately.
To learn more about professional flea and tick abatement programs for your Beaumont property, get in touch with the team at Bill Clark Pest Control right away. Our 60-year legacy of quality and affordable pest control treatments have made us one of the best flea and tick eliminators in Southeast Texas. Using a three-step system of investigation, installation, and implementation, our team of 70+ pest experts are more than capable of restoring your home to its former pest-free glory.
With all the muss and fuss they can cause, it's no wonder that fleas and ticks are some of Beaumont's most hated household pests. Get the 'jump' on these blood-sucking pests by calling the associates at Bill Clark Pest Control right away. Our licensed 'bugsperts' are standing by to answer any questions you may have about our treatment programs. Feel free to reach out to us through a phone call, online chat session, or helpful contact form. We're prepared to take on fleas and ticks whenever you are!
< Previous
Next >