November 26, 2020
The Problems Bed Bugs Can Cause In Your Beaumont Home
Perhaps the best phrase to describe this bug is 'blood-sucking hitchhiker,' although these destructive pests may deserve much harsher, more deliberate words!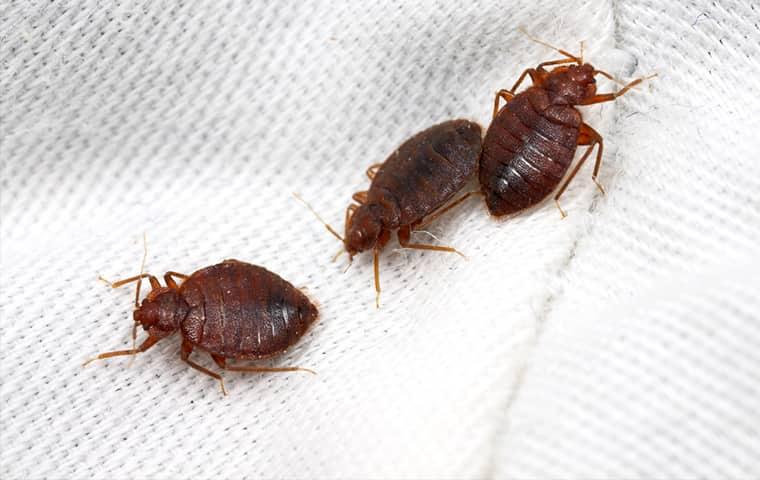 Bed bugs might be the most hated and feared pests in the Beaumont area. With a long history of hostile takeovers, many homeowners are well aware of the activities of these blood-driven insects. No more than ¼ an inch in size, bed bugs are best identified by their:
Dark brown to rusty red coloration
Six tiny legs
Apple seed-shaped bodies
It is important to note that bed bugs are not capable of spreading any significant diseases from host to host. At least, there is no concrete evidence to disprove the theory. Still, there are other significant health effects these bugs impose on human hosts. A few of the more serious ones include:
Chronic insomnia from bites and itching skin
Secondary infections from repeating scratching and bleeding
Anemia (from infestations that are large enough or last long enough)
Why Bed Bugs In Beaumont Are So Hard To Prevent & Control
Bed bugs are surprisingly hardy creatures and can be difficult to eliminate even by trained professionals. This hardiness is primarily reinforced by:
Hard exoskeletons that prevent most treatments from penetrating their bodies
Large and long reproductive cycles that produce hundreds of new bed bugs with each egg-laying
The pests' innate ability to hide in nearly any space, including rugs, carpets, books, and electrical outlets
The ability to go nearly a year between feeding on blood, giving these pests time to breed and swell their numbers
Bed bugs could be living right under your nose, just waiting to develop into a full-scale infestation. Need some advice? Get what you need right away by scheduling one of Bill Clark Pest Control's complimentary home inspections.
Need Bed Bugs Gone? Shrug It Off With Bill Clark Pest Control!
It is important to contact Bill Clark Pest Control at the first sign of bed bug problems in your residential home. Bed bugs spread fast, but we spread faster, sending our premier agents into the field to investigate your property for signs of their activity. Once we have a positive diagnosis, we spring into action with the best and safest treatments available today. We visit every home after treatment and check to ensure our customers are fully satisfied with our world-class customer service.
At Bill Clark Pest Control, our 'bugsperts' understand that waiting for pests to go away on their own is not an option. Do your part to nip things in the bud by calling or messaging our service agents as soon as possible. Team members are standing by all channels of communication to swiftly answer any questions you may have about bed bug prevention, identification, and extermination. See for yourself by reaching out to the pros at Bill Clark Pest Control now!
< Previous
Next >