September 18, 2019
The Deadly Pest That Many Texas Residents Take Too Lightly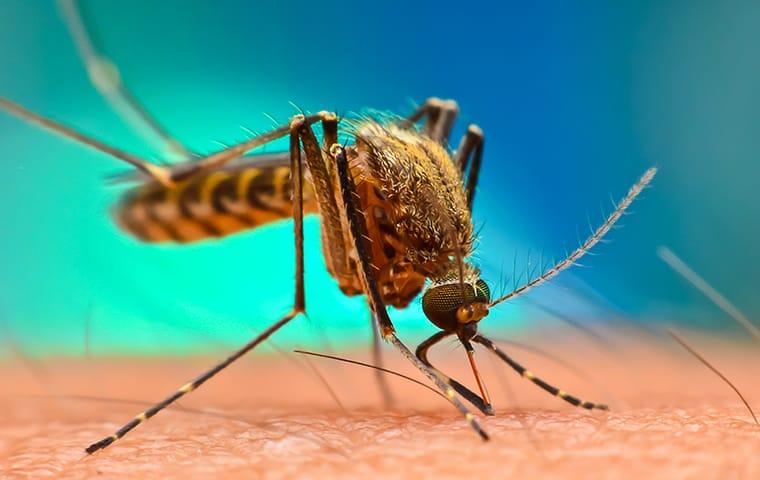 Throughout the spring, summer, and into fall, mosquitoes are one of the top nuisance pests in Texas. They buzz around your ears and leave horrible itchy bites on your arms and legs. Nothing can ruin an evening of summer fun faster than a swarm of mosquitoes. You should realize, though, that mosquitoes are just as dangerous as they are annoying. Never ignore these pesky insects, but instead take steps to protect yourself and your family from mosquitoes.
A Brief History of the Mosquito
Did you know that they say mosquitoes have existed for millions of years? There are more than 3000 species of mosquitoes and fossils of primitive species have been found, said to be over 90 million years old. They begin their life cycle as eggs and hatch into larva, then pupa, and finally, adults.
The Real Danger of Mosquito Bites
When adult mosquitoes bite, they leave an itchy red welt. Depending on the person, these bites could be small and last only a few days—or they can last weeks. Many people are allergic to mosquito bites and can have swelling, rashes, and severe pain. However, the pain and risk of a reaction aren't even what makes mosquitoes so dangerous. These insects can carry diseases that can be fatal in some cases. Examples of mosquito-borne viruses include:
Zika
West Nile
Chikungunya
Dengue
Malaria
Symptoms of these viruses can include fevers, fatigue, body aches, and joint pain, rashes, or nausea. They can be fatal if not treated properly. (Yes! Even in the United States.) Mosquitoes are no joke; in fact, they are called the deadliest pest in the world. You should be taking steps to prevent their presence on your property.
Keeping Your Yard from Turning into a Mosquito Breeding Ground
The best way to protect yourself from mosquitoes is to keep them from breeding near your home. They don't travel far, so if you can stop them from producing nearby, you will have fewer mosquitoes to worry about. To do this, you need to remove any standing water. Mosquitoes are drawn to water, and they can breed in puddles, birdbaths, lakes, even water pooled on old toys or the bottom of a slide.
The next step is to clear away debris and clean up your landscaping so that mosquitoes don't have a place to nest. Once mosquitoes are born, they will hide out in tall grass and shaded plants. You can avoid this by keeping your yard clean and keeping tall plants further from your house.
Mosquito Protection
Unfortunately, it's impossible to avoid mosquitoes altogether. Even if you clear your yard and take all the steps to prevent an infestation, your neighbors might not make the same effort. If you have a mosquito problem, call Bill Clark Pest Control for quick and safe mosquito elimination. They can spray nesting areas to keep adult mosquitoes away and can help you eliminate possible breeding areas. There's no reason to deal with the dangers that mosquitoes bring with them. Instead of covering yourself in bug spray or trying hundreds of DIY mosquito deterrents, let the experts come in and eliminate the mosquitoes from your property. We offer a seasonal plan, or a one-time service for a special event.
< Previous
Next >