June 26, 2019
Steps Texas Pet Owners Should Take To Avoid Ticks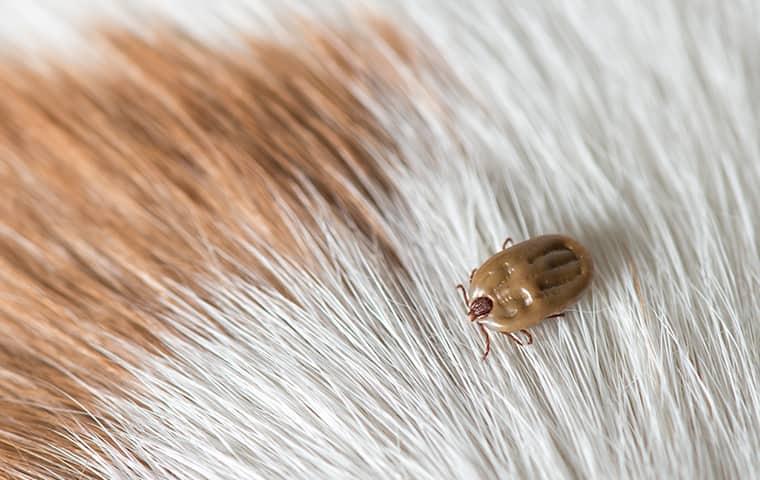 During the summer months, it's important to consider the safety of yourself and your family. In many cases, this means taking a look at pests that are around your home. Insects are plentiful during the summer and can easily make their way into your yard and home, and ticks can be dangerous to both humans and animals. When ticks bite your pets, they may enter your home and move from your pet to you. Here are some strategies for avoiding ticks.
Ticks and summer
Why are ticks more prevalent during the summer months? Ticks thrive in warm weather, especially when the heat is combined with high humidity. Since Texas summers can be hot and humid, ticks are an important pest to watch out for. Ticks feed on blood from humans and animals. They attach themselves to humans or animals, such as wildlife and other rodents, and are transported into yards and houses. Once they're in your yard, it's easy for them to bite your pets and your family.
Preventing ticks
One way to keep ticks away from your house is to keep wildlife away; a fence can be helpful in keeping out some wildlife. If you have wooded areas or sections of your yard with tall grasses, it's important to clear these areas, as thick plants provide optimal hiding places for animals and for ticks in search of their next meal. Ticks are especially common in shaded areas with tall grass and plenty of moisture. As much as possible, keep your pets away from these grassy areas and away from wildlife.
Inspect your pets for ticks frequently, especially after they have been outside. Ticks climb onto animals from their feet, but can be found anywhere on a pet's body. It's also important to use tick treatments for your pets. There are several options available, such as tick collars, spot treatments, oral medicines, special shampoo, and tick dips. If you're concerned about chemicals in these products, check with a veterinarian for advice on which to use for your pet.
What to do when you find ticks
When you find a tick on your pet, remove the tick by using a sharp pair of tweezers. Grasp the tick as close to the skin as possible and pull directly out, without jerking or twisting. You can then dispose of the tick by drowning it. Don't kill the tick by crushing it in your fingers, as they could be carrying diseases which could be transmitted to you.
The professionals at Bill Clark Bugsperts know how to safely identify and eliminate ticks. Bill Clark Bugsperts can help you identify the root of the problem. They will show you areas that may have invited ticks and will help you create a solution to keep ticks out of your yard. Don't hesitate to call. Ticks are incredibly dangerous. Protect your pets and your family by reaching out to professional pest control for the best treatment and elimination of ticks this summer. To schedule an appointment, contact the Bugsperts today!
< Previous
Next >