May 7, 2019
Pests Invading Beaumont Pantries This Summer
Food is a big part of life and it comes in so many shapes, sizes, and combinations. From simple recipes like cereal and milk, to more complex dishes such as ratatouille or chicken fried rice, food makes up a huge part of our existence. What we often don't stop to think about is the value of clean foods, foods that have not been contaminated by outside sources. Here in America, we have the luxury of opening up a bag of chips and digging in not having to worry about bacteria or inedible items inside. However, this can change if pantry pests invade. If pantry pests have gotten into your cupboards, pantries, or cabinets, you may be wishing you had the luxury of not having to worry about finding bugs in your food.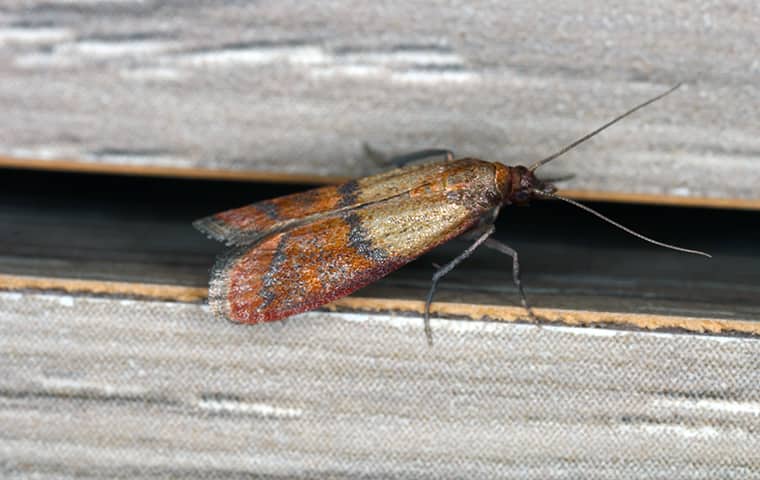 What are beetles, weevils, and Indian meal moths?
There are a number of pantry pests here in America, but the three most common are beetles, weevils, and Indian Meal Moths. Although all three of these pests have a different appearance, they all have one thing in common. They can all be found invading dry household food products.
When you open a box of cereal and find tiny maggots wiggling about, it can raise concern real quick. The reason you find this is because most of these pests will use dried stored foods as an area to lay their eggs. They do this so that their offspring can have a plentiful amount of food when they hatch so that they can grow up healthy and repeat the breeding process. This, of course, comes at the cost of whatever box or bag of food they find their way into.
Why Pantry Pests Are A Year-Round Problem Here In Texas
In most areas of the United States, specifically more northern regions, pantry pests are more of a summer pest than anything else. This, however, depends on one major variable, temperature. If the weather is warm enough year-round for pantry pests such as Indian meal moths to survive, you can be sure they will not stop being a potential problem. Because our temperatures in Beaumont, Texas never get cold enough, pantry pests are able to be a year-round problem that requires year-round solutions.
Why Call In The Bugsperts If You Find Pantry Pests
It only takes one box of contaminated food for your whole food storage area to be at risk. That being said, if you find pantry pests in your dried foods, we highly recommend you call in the professionals. Here at Bill Clark Bugsperts, we are just that! When creepy crawlies show up in your cereal, give us a call. We will send one of our trained Bugsperts your way ASAP, to get your pantries bug free, and your food safe to consume.
< Previous
Next >