June 10, 2019
Mosquito Season Is Returning to Texas - Are You Prepared?
It can be rather difficult to enjoy the beautiful outdoors when mosquitoes get involved. Sure you can cover yourself with mosquito repellent to keep these tiny bloodsuckers away, but who wants to do this just to go out into their own yard? What if we told you there was a way to keep mosquitoes away from your property without the use of bug spray?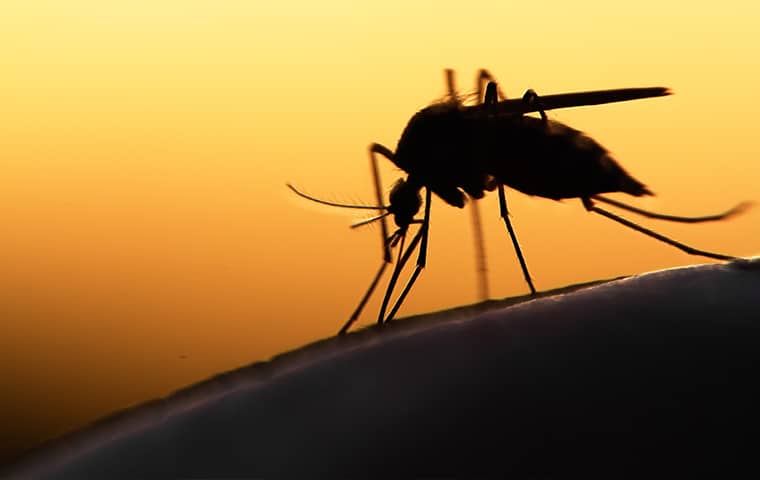 Seasonality For Mosquitoes
When it comes to mosquito season here in Texas, we have good news and we have bad news. The good news is that if the temperature drops below 50 degrees we will see a massive drop in the mosquito population. The bad news is that our temperatures rarely drop that low, even in the wintertime. That is, unless you live in northern Texas. This means that mosquitoes, for the most part, are a year-round pest problem here in Texas. However, this does not mean that they do not get worse during the summer months. Mosquitoes thrive more during hotter weather, you can expect an increase in their presence as spring turns into summer. The question is, will your home be protected?
Factors That Put Your Property At Risk Of Mosquitoes And How You Can Stop Them
Female mosquitoes need two things to breed: blood and a stagnant water source. The first thing they can get practically anywhere that there are people or animals. Stopping them from getting this is really out of the question. The thing you can affect is the sources of stagnant water. The more of these sources you can find and eliminate on your property the fewer mosquitoes will be able to lay their eggs and reproduce. In addition, here are a few more things you can do to keep mosquitoes at bay.
Wear lighter clothing. This will make you less visible to mosquitoes.
Install outdoor fans around lounging areas. Because mosquitoes are lousy flyers, even the slight breeze these fans produce will be enough to make landing for mosquitoes extremely difficult.
Use mosquito repellent. This will greatly reduce your chances of being bitten and contracting mosquito-borne diseases.
Why Professional Mosquito Prevention Is The Best Option
Now we know what you are thinking. "Didn't you say there was a way to keep mosquitoes off of my property without the use of bug spray?" Yes, we did. Having your yard and landscaping treated for mosquitoes with our quality mosquito control plans is the answer. This is like having your property "wear" bug spray so that you don't have to. If that is a solution that sounds good to you, give the Bugsperts a call today! It would be our pleasure to lend a helping hand.
< Previous
Next >