August 6, 2019
Keeping Fire Ants Out Of Your Beaumont Home In Late Summer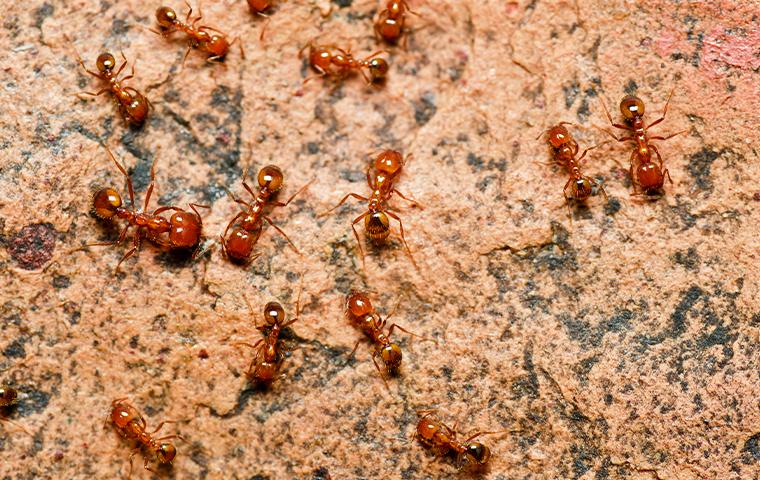 Ants are among the most common home-invading pests across the United States. Here in Texas, we deal with quite a few different ant species, including odorous house ants, pavement ants, and fire ants. Fire ants are unique in the fact that they were only introduced to the United States in the 1930s and have since spread across our nation. Living in a warm Southern state, Texas residents are well aware of the presence of fire ant colonies around their homes.
Many homeowners are already experiencing the impact of fire ants in their lawns at this point in the season. With the excess heat and available food sources, fire ants and other insect species are encouraged to build their colonies right in the middle of Beaumont properties. Most fire ant nests are found outdoors in the soil or underneath stones, tree trunks, thick grass, and up against the foundations of homes. As more fire ants venture onto your property, it's only a matter of time before they discover an opening that leads directly into your home.
Many people enjoy walking outside barefoot to experience the feeling of grass between their toes and earth on the soles of their feet. Unfortunately, if you happen to step on a fire ant mound while walking through your backyard, you'll be feeling the painful stings of a multitude of angry ants.

Like other ant species, fire ants are driven by their need for a steady food source. Our homes often stocked full with plenty of protein-filled and sugary treats, can be like high powered magnets for fire ant colonies. To keep fire ants from entering your home this year, consider these fire ant prevention tips.
Fire ants are drawn to accessible food sources. To avoid attracting them, keep trash cans sealed, clean floors regularly, wipe counters, and store food items in plastic containers.
Professional fire ant control is a must. When it comes to fire ants, it can be nearly impossible to target ant colonies and prevent them from invading your Beaumont lawn and home, which is why contacting a licensed pest control provider is the most effective solution for fire ant prevention and control.
Bill Clark Bugsperts has what your property needs to stay protected against pests like fire ants all year long. With the application of our Top Choice soil material covering your lawn, you won't have to worry about being bitten this year or finding fire ants in your home. Reach out to Bill Clark Bugsperts today for information on all of our pest control services, including inspections, treatments, and year-round pest control programs!
< Previous
Next >