June 7, 2019
How to Tell If Your Southeast Texas Home is At-Risk for Bed Bugs This Summer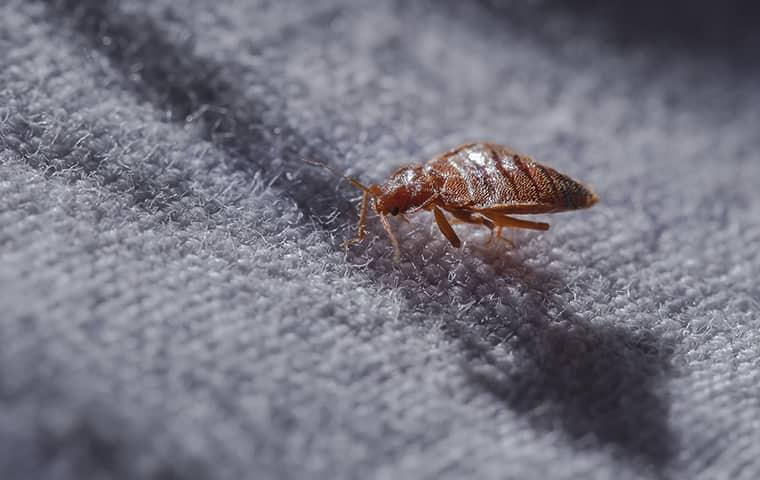 Summer brings a time of warm weather and sunshine, but the changing seasons bring new pests and infestation concerns as well. Worse, these coming summer months exacerbate an already rampant issue for Southeast Texas homes: bedbugs.
Although bed bugs are active throughout the year, their populations grow exponentially during warmer weather. Vacations and other adventurous weekends put households at a greater risk for bringing the invaders home. Lots of visitors or members of your household who travel and stay in public places raise the risk of a bed bug infestation also.
Factors that Lead to Infestation
Bed bugs waste no time setting deep roots once introduced to a viable habitat. Not knowing the signs of bed bug infestations will put you at a higher risk. Keep on the lookout for:
Dark brown excrement spots on bedding, upholstery, and furniture.
Blood spots on bed sheets, pillows, or mattresses.
A sweet, musky, or earthy scent.
Unexplained clusters of bites.
Tips to Mitigate Risk
The best method of keeping bed bug infestations away is to prevent their entry into your home.
While traveling, be vigilant of areas that may be bed bug prone. Heavily trafficked locations carry much higher risk. Inspect any room or bed you plan to sleep in for signs of bed bugs and move if you are suspicious of any signs.
Returning from a trip, be sure to wash and dry all clothing on the hottest setting.
Be aware of all the signs of bed bug presence, especially when visitors come to stay.
If you think there is an adequate risk of bugs spreading to your home, consider using pitfall traps. These plastic circlets attach to the bottoms of furniture to catch bugs before they find their way into your mattress.
Plastic encasements can be zipped over mattresses to inhibit bugs from getting in or out, and stop an infestation in its tracks.
But without professional prevention and treatment, bed bugs are nearly impossible to remove.
Ensure Safety with the Butgsperts
If you think you may be experiencing a bed bug infestation, don't wait until it gets worse. Contact our professional team at Bill Clark Bugsperts. Our team will apply EPA-approved pesticides to baseboards, potential entry points, or cracks in your walls, and select furniture to control bed bugs on contact.
With over 62 years of experience, BCB requires continuous training for their staff members and offers bed bug monitoring services that identify and protect against all stages of bed bug infestations.
< Previous
Next >