April 14, 2019
How to Tell If Your Home Is at Risk for Termites
How often do you go outside and thoroughly look at your home? Our guess is unless you are an avid home improver, or someone who takes extreme care to make sure your home is always looking 100%, you don't look at it closely very often. This isn't a bad thing, but it could leave you unaware if pests such as termites decide to invade. We do not want this for your home or any home for that matter. In fact, we do what we do to make sure that homes across our beautiful state of Texas are kept safe from the damage termites cause. That being said, let's talk about why termites are more of a problem this time of the year and discuss some factors that could leave your home at risk of a termite infestation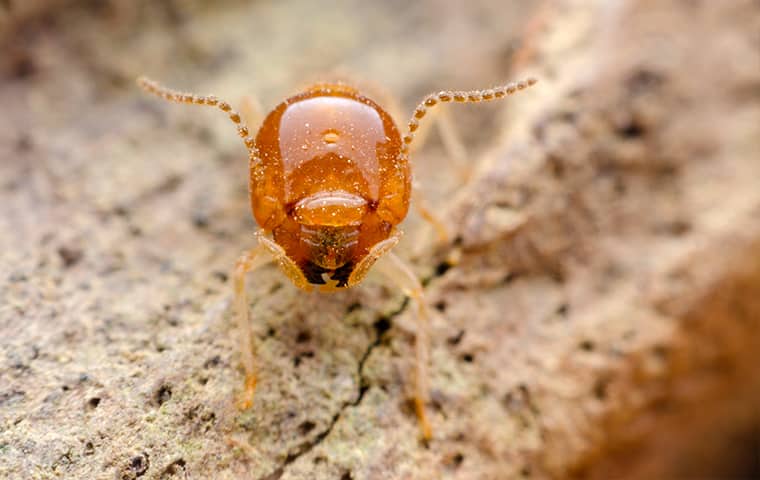 Termite season here in Texas
Because of our year-round warm weather, termites never really go away. They don't go dormant as they do in other states, so we do not get any reprieve from their destructive habits. But we still have termite season. This is a time when fully mature termite colonies send out swarmers. Winged termites leave their colonies in search of new places with the right conditions to call home. If the winds carry them to the exterior of your home and they find the conditions they are looking for, your problems are just beginning.
Factors that termites look for in a home
Just like most humans, termites are picky when looking for a place to call home. They kind of have to be. The biggest factor these swarmers look for when flying around is moisture. For subterranean termites, this is the key element for any good home environment. When it comes to the wood they infest, if it is not water-damaged or softened in another way, they usually will not chew into it.
Another thing that can attract termites not into your home but rather onto your property is organic debris. Termites are attracted to anything that contains cellulose, an important structural component of the primary cell wall of green plants. Some common sources of cellulose could be cardboard left outside, mulch made with wood byproducts, or piles of plant materials.
If your property and home have the food and conditions termites need to survive and thrive, it may be at risk this termite season for an infestation.
Why get a professional prevention/treatment plan in place before it is too late
Our hope is that you do not currently have a termite infestation, but whether you do or do not, it is crucial that you get a line of defense in place to keep termites from eating away at your investments. Here at Bill Clark Bugsperts, we offer this protection in the form of Sentricon bait stations and Termidor liquid barrier treatments. With either of these, you will not have to worry about termites sneaking into your home. For your very own termite protection, contact the Bugsperts today!
< Previous
Next >